It's been a while since I posted about the Book Queue, but these books won't read themselves, and I've found that posting about them publicly does tend to motivate me to actually read the books I have (rather than getting distracted by new shiny objects and the like). So let's get to it: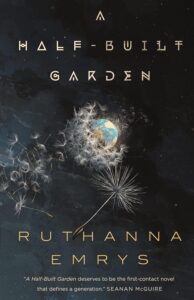 The Blighted Stars, by Megan E. O'Keefe – Another recent SF book with a decent enough premise, and I don't remember where I heard of it first, but it sounds good…
The Icarus Plot, by Timothy Zahn – About 25 years ago or so, Zahn wrote a book called The Icarus Hunt, a very enjoyable space opera in the vein of Star Wars (I mean, really quite inspired by Star Wars, like at this point they probably could put the Star Wars logo on it and while you might wonder why there's no member-berries or, like, Jedi in it, you'd probably enjoy it). Anywho, Zahn has finally written a sorta stealth sequel to that book. As I understand it, it's not particularly reliant on the events of the first book, it's just set in the same universe (it's not even particularly being marketed as a sequel, which sorta makes sense because this one has a different publisher than the first). Anyway, Zahn has long been a reliable genre page-turner, and I'm glad he seems to be finished with his Star Wars Thrawn novels for now…
Star Maker, by Olaf Stapledon – Vintage SF Month is quickly approaching, and this one is rising to the top of the list for now. It appears to be a sorta history of the future, spanning billions of years, sounds like fun.
Obviously lots more on the queue, and all of the above are SF or SF-adjacent, so perhaps I'll leave the other fiction book queue and non-fiction book queue for other posts.