It's been a rough couple of years for the Oscars. Declining ratings, the impossibility of finding a host that will please anyone (let alone someone who won't spark outrage and controversy), and oh yeah, a worldwide pandemic that made getting large groups of people together in an enclosed space a bad idea. As much as we all complain about the Oscars, one of the few things it had going for it was the pageantry. That's never been my favorite part of it, but people like to see their favorite stars get dressed up and do glamorous things on the red carpet and so on.
For a second there, I thought that Steven Soderberg would manage last year's ceremony well. It started with a great, long tracking shot following Regina King as she made her way to the stage to present the first award. It was a cinematic way to start the proceedings, but alas, the host-less nature and continued weird choices throughout the ceremony quickly bogged the whole thing down. Not to mention that the pandemic year produced odd shortlists. It's usually fun snarking about the awards on Twitter, but it felt a little like shooting fish in a barrel last year, and I think everyone knew it.
Will things return to "normal" this year? The producers continue to make some bizarre choices, including leaving some pretty hefty categories out of the broadcast (notably film editing, makeup and hairstyling, original score, and sound), not to mention shuffling the lifetime achievement awards out of the main ceremony. Look, I get that the producers have a difficult job and they have to balance the artistic against the popular, but, like, Samuel L. Jackson got a lifetime achievement award. He's gotta be one of the most popular actors in the history of cinema and one of the great success stories of the industry. As presenter Denzel Washington (um, also a pretty popular dude) noted:
"152 movie titles," Denzel Washington said, beginning to rattle off Samuel L. Jackson's accomplishments in a tribute to the actor. "I got IMDB Pro. $27 billion in box office."

Jackson reflected on a 50-year career that began with roles with names like "gang member number two," "bum" and "Black guy." He thanked his agent, manager, lawyer and publicist for "making sure I lived in the comfort zone of knowing what the next two jobs would be."
Jackson and Washington embraced (multiple times), and Washington was clearly overjoyed that Jackson had finally gotten some recognition from the Oscars (he'd previously only been nominated once, for Pulp Fiction). It was a very moving moment that would have been fantastic on the main broadcast. Again, I don't want to underappreciate how difficult it is to produce something like the Oscars, but this particular Lifetime Achievement Award seems like a no brainer.
Alright, enough complaining, it's time for the annual reminder that the Oscars broadcast is the biggest source of income for the Academy of Motion Picture Arts and Sciences, which is actually a very useful organization. As Steven Soderberg noted a few years ago, what the Academy does for film archiving and preservation alone should be praised, and it's all paid for by the broadcast. So while most complaints about the ceremony are valid and we all have our own strategy for shortening the ceremony (mine has always been remove the shorts categories and the musical performances), actually putting on the show is difficult and it does have a lot of benefits for the industry and cinema as a whole. Anyway, let's look at the categories and make some predictions:
2022 Oscars Predictions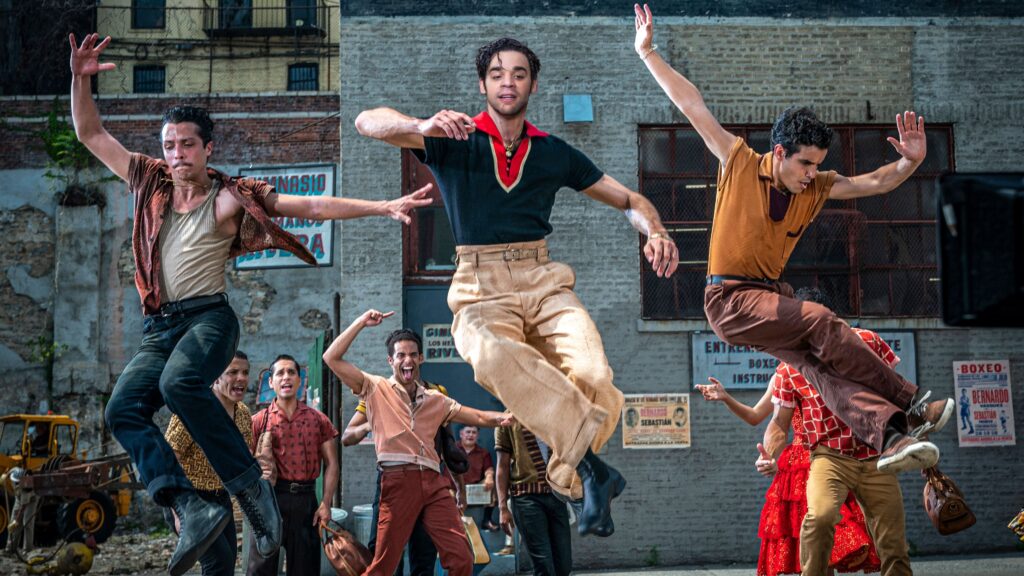 And that'll about cover it. If, for some odd reason, you want to plumb the depths of the Kaedrin archives for old Oscars commentary (if you go far back enough, you can even read what used to be called "liveblogging" of the event, you know, back before Twitter was a big deal and blogs were still a thing), all my previous entries are here: [2019] [2018] [2017] | [2016 | 2015 | 2014 | 2013 | 2012 | 2011 | 2010 | 2009 | 2008 | 2007 | 2006 | 2005 | 2004] (I didn't post in 2020 because I was lazy and ran out of time before posting my top 10, and I didn't post last year because I had much more important films on my mind on the day of the ceremony). If you feel like watching along, I'll be on Twitter @mciocco (and when the musical performances start, I'll be posting alcohol @kaedrinbeer). I won't post that often, but feel free to say hi…