It's been a while since I've posted one of these Book Queues, but since the TBR pile is getting larger, I figured it's time. Back when blogs were a thing, posts like this were common enough even if they aren't particularly useful, but I do find that posting it publicly does motivate me to actually read the books I have sitting on the shelf (as opposed to picking out something new and shiny and reading that instead). So let's get to it:
Authority and Freedom, by Jed Perl – Subtitled: "A Defense of the Arts", this looks to be an exploration for the enjoyment of the arts as art (as opposed to art as political statement, or personal confession, or whatever deeper meaning people insist on projecting into a lot of art). It's a subject that I've been thinking about recently, and will hopefully provide some new avenues of exploration.
The Immediate Experience, by Robert Warshow – Subtitled: "Movies, Comics, Theatre and Other Aspects of Popular Culture", this looks to be a variation on the theme of the previous book. Warshow was apparently annoyed by the critical establishment's dismissal of popular culture (in favor of higher art, etc…)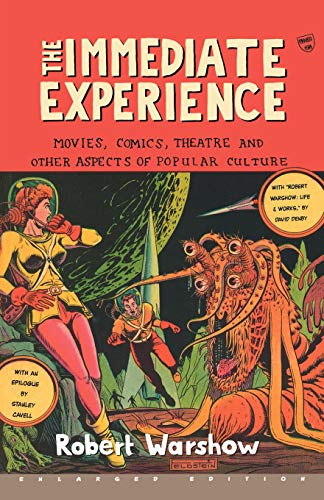 I'm sure you'll be seeing more about these in coming months, so stay tuned.