Worlds are colliding! Or rather, interests are being arranged in parallel. Earlier this year, I made a resolution to watch 50 movies from 50 different countries by the end of December (lots of caveats and rules for what qualifies, as enumerated in that introductory post.) I'm currently at 40 movies/countries and have covered 33 of them in previous posts. Naturally, since we are in the midst of the Six Weeks of Halloween, it makes sense that I would seek out a few movies that qualify for both subjects, hence this post. We'll most likely cover a few more later in the 6WH (the horror genre seems to be popular choice for distribution to other countries, so there is certainly a lot of foreign horror to choose from), but here are three horror movies from three different countries. More 50 From 50: [Intro | Part I | Part II | Part III | Part IV | Part V | Part VI | Part VII]
The Six Weeks of Halloween: Week 2.5 – 50 from 50
Thailand – Shutter – A young photographer and his girlfriend start to notice mysterious shadows in his photographs. When it seems his friends are also being similarly haunted, the girlfriend begins to suspect there's more going on than her beau is telling her.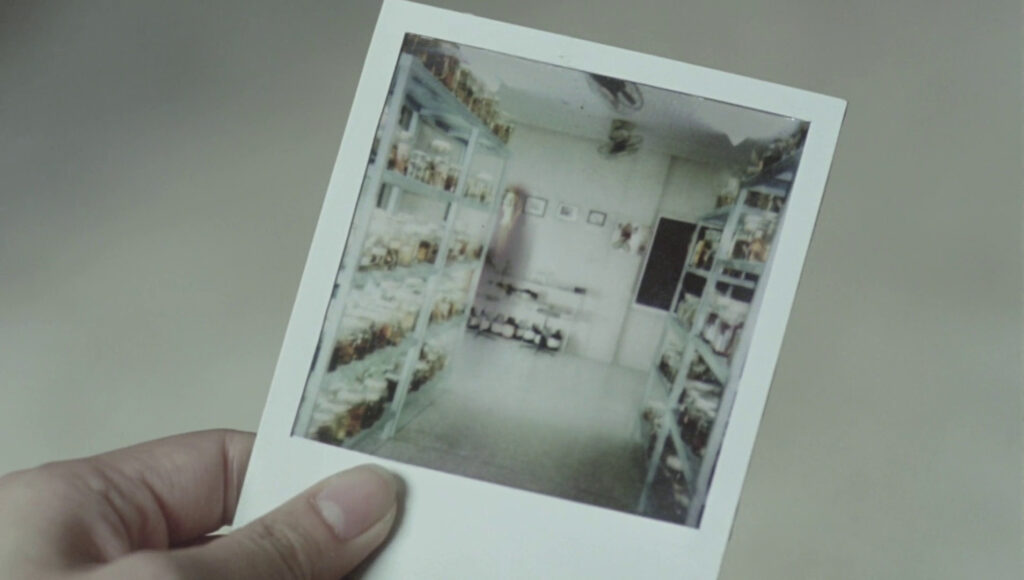 This is a Thai film, but it's clearly influenced by the J-horror boom of the late 90s and early aughts. Ringu seems particularly influential, with some similar visual motifs and concepts reappearing here. Shutter does seem a bit less refined, but it manages to instill an effective amount of dread throughout the film. There is a bit of an overreliance on jump scares and stingers. There are several well done examples throughout the movie, but the effect can't help but diminish the more the technique is used. The cycle of tension and release is also a little hampered by some revelations as the film progresses. When you start learning distressing things about certain characters, it's hard to feel as much tension (or, at least, the same type of tension) even if presented with a nominally well crafted buildup.
The revelations themselves aren't that much of a surprise either, though it's not exactly treated as a shocking twist so much as a confirmation of what you probably expected. Nevertheless, the subject matter provides lots of opportunity for spooky photographs and urban legends, and they put the premise through its paces well enough. Lots of great ghostly photos are shown, ranging from obvious fakes, to photographs that look creepy but have reasonable explanations, to things that are more mysterious and harder to pin down. The movie is at its best when it embraces the premise, and it makes very effective use of a polaroid camera (on multiple occasions). The ending is surprisingly fitting, if a little wonky (but I was willing to go with it for sure). Definitely worth seeking out if you enjoy J-horror and have exhausted the usual suspects. ***
Venezuela – The House at the End of Time – A woman goes to prison for murdering her husband under mysterious circumstances (while her child remains missing). Jump forward a few decades, and the woman has been released to live in her old home under supervised custody. As old memories begin to flood her mind, she works with the local priest to unravel the mystery of what really happened that fateful night so long ago.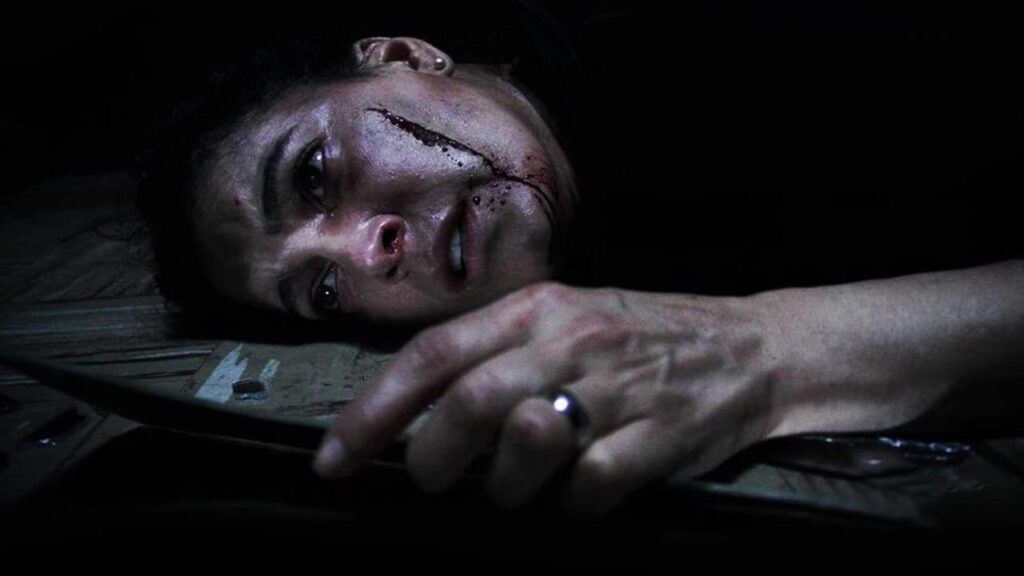 While clearly aping the structure of a ghost story, this turns out to be much more of a drama with some unexpected emotional resonance than I initially thought. At first, it felt like this was one of those horror movies that was almost embarrassed by its genre trappings, but the third act holds some surprises. It's still a little light on the scares, but it veers into science fiction territory (though not particularly rigorous, it does fit), and I ended up coming away from it surprisingly satisfied. There are parts of the first two acts that are a bit of a slog, but it comports itself well in the end. **1/2
Greece – Entwined – A city doctor moves to a rural town to provide for the underserved community. The people are not especially welcome, but the doctor does encounter a woman that lives in the woods and suffers from a strange skin condition. He decides a house call is in order, only to discover that she may also be suffering from an abusive relationship. And yet, all is not what it seems.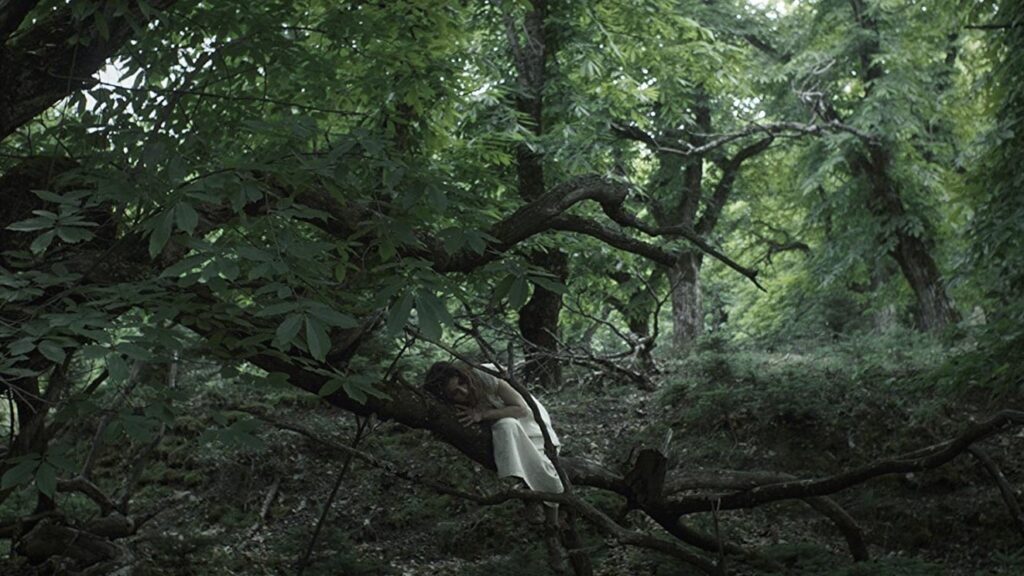 An interesting little arthouse flick with some folk horror flare that perhaps touches on Greek myth or some other cultural touchstones that I'm not very familiar with (this sort of thing has come up fairly often in this 50 from 50 project, always interesting, if sometimes impenetrable). Unfortunately, there's not a lot of meat on the bone here. Visually well captured, with lots of appealing shots and compositions (and also some rather effective sound design) that emphasize the isolation and emotion of the situation. It's the sort of thing that you might love if you're the type who loves movies that rely heavily on "vibes", but unfortunately, that can be hit or miss for me, and it's more miss here than I'd like. I like a nice composition of trees in a forest as much as the next guy, and they're really well done here, but there's an awful lot of that sort of thing here…
There's certainly some interesting stuff going on, if you're so inclined to go down the rabbit hole, I just didn't really find my way down there. **
Next up on the 6WH front: Exorcisms (and exorcism adjacent movies, I guess). If you're still in the mood for reviews of spooky flicks, Zack has been posting up a storm over at Film Thoughts (as per usual, he's got new reviews nearly every day!)