Continuing my way through a resolution to watch 50 movies from 50 different countries (lots of caveats and rules for what qualifies, as enumerated in that introductory post.) I'm currently at 29 movies, which is a little ahead of the game, but I've only actually covered 13 on the blog, so I am way behind on the reviews. Let's rectify that, shall we? More 50 From 50: [Intro | Part I | Part II | Part III]
---
Spain – Women on the Verge of a Nervous Breakdown – Pedro Almodóvar represents an embarrassing blind spot for me, so this was the perfect opportunity to rectify that situation. A woman, upset when her lover leaves her, whips up a batch of sleeping-pill-laced gazpacho and resolves to kill herself. It's a comedy! And despite the dark premise (which is more subtext than I'm making it sound), it actually is funny.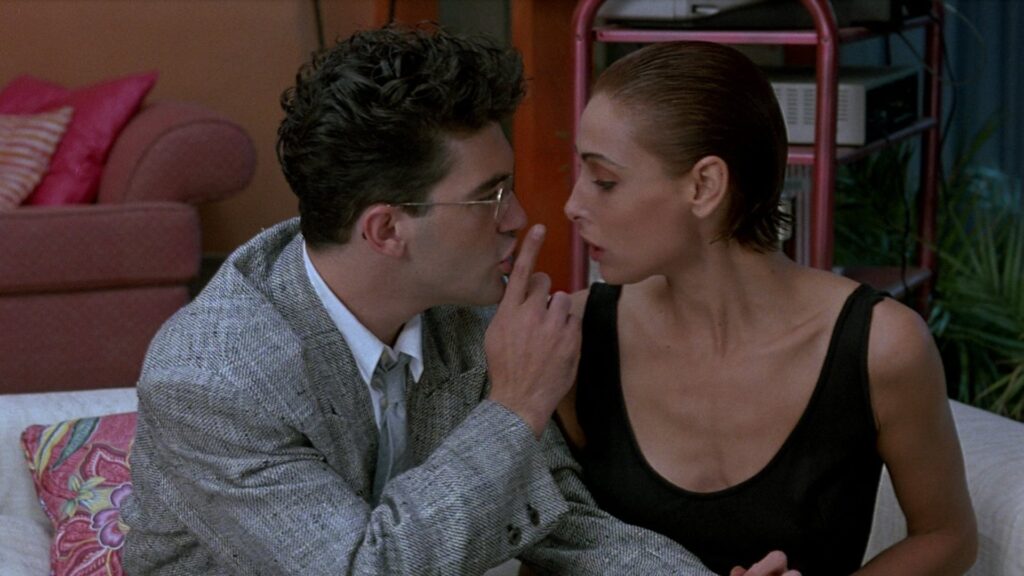 It takes some time setting up the various players and it doesn't hit madcap levels until the midway point, it's quite satisfying when the seemingly chaotic series of melodramatic events starts to converge. Excellent performances all around, including frequent Almodóvar collaborator Carmen Maura and a very young Antonio Banderas. The usage of the drugged gazpacho as a sorta Hitchockian time bomb (i.e. the audience knows about the sleeping pills, but most of the characters do not) is a neat trick.
Comedy is one of those things that sometimes doesn't translate well across cultures, and there might be some of that lost-in-translation stuff here, but it actually worked pretty well for me. A nice balancing act going on here, and it gets stronger as it goes. Available on Freevee. ***
---
Israel – Big Bad Wolves – A police detective who doesn't play by anyone's rules but his own (and sometimes not even those) and a suspected child murderer cross paths with a grieving father of one of the victims out for revenge. It's also a comedy! Indeed, this is one of those movies whose subject matter is so dark that it's hard to believe how funny it becomes.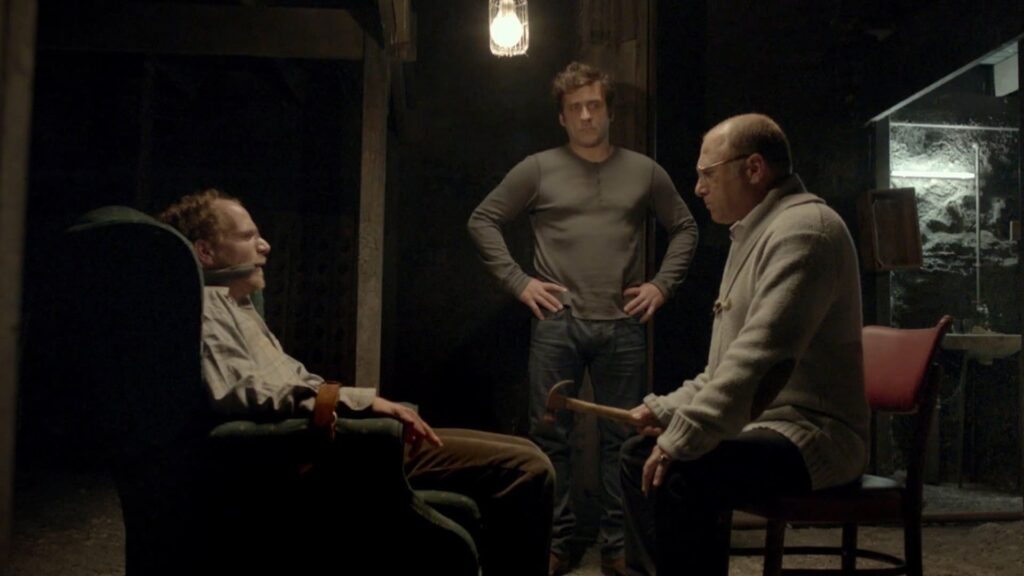 Another balancing act, this movie really rides the razor's edge. The comedy keeps it from feeling oppressive while somehow not minimizing the tragedy at the heart of the story. Great performances from the three leads and careful framing and blocking certainly help maintain the tonal balance required to make a bleak farce like this work so well. It's not for the faint of heart (especially with that ending), but it surprised the hell out of me and I loved it. Available on Amazon Prime. ***1/2
---
China – Cliff Walkers – Director Zhang Yimou takes on a twisty espionage thriller about four Communist Party agents trained in the Soviet Union coming back to Japan-occupied China during World War II. It's the sort of government-friendly story that allows for a bigger budget, but doesn't feel entirely like slick propaganda either. Impeccably appointed, meticulously crafted, and incredibly convoluted, this isn't a Bond-esque action flick, but it's not quite a staid, talky John le Carré type story either. It has its lurid action or torture sequences, betrayals and double crosses, and so on, but it never feels over-the-top.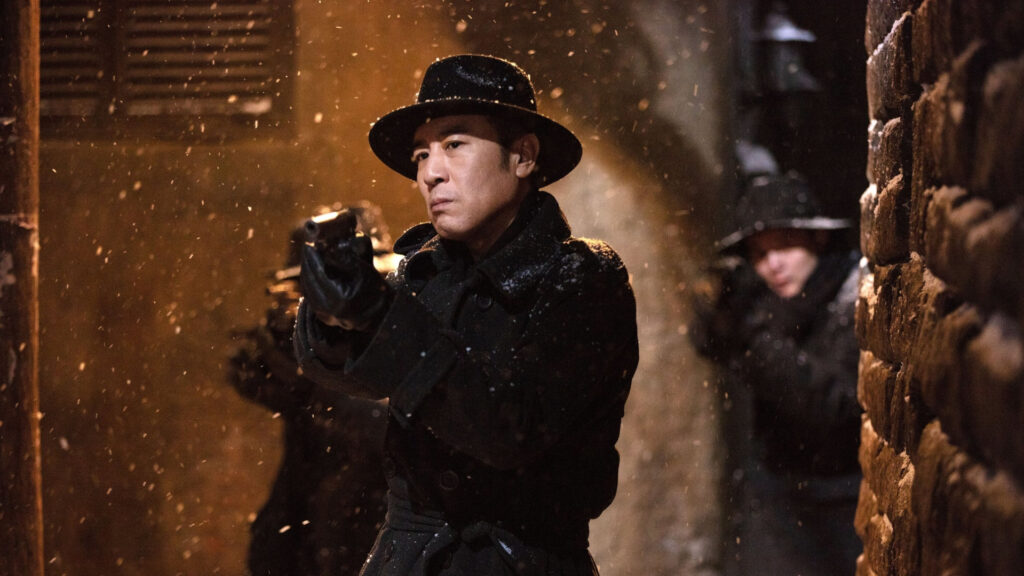 You will need to pay attention and puzzle out some of the various plot machinations, but I like that sort of thing in a spy movie (your mileage may vary). The snowy backdrops provide plenty of contrast for Zhang's visual prowess, which is on full display here, and the film looks gorgeous. It's sometimes hard to track down Zhang Yimou movies, but they've been showing up again on various streaming rental services and this one is actually on Freevee (as is Raise the Red Lantern, which is also highly recommended). Someday one of those enterprising physical media companies will give his filmography a nice HD or 4K upgrade, and I'm here for that. ***
---
Mexico – Tigers Are Not Afraid – A modern fairy tale about street kids surviving amidst drug cartels and a generally unforgiving world. This is not a comedy! Which is not to say that there is no levity here, just that it's mostly a bleak experience. Featured on The Last Drive-In with Joe Bob Briggs on Shudder, I'm glad it got the added attention and Joe Bob's commentary provides insightful background.
A movie like this really depends heavily on child actors, which can sometimes be a kiss of death, but the kids are amazing here. Naturalistic and entirely believable, it's not just the performances but also the writing, which is allegorical but sharp. Another deft balancing act going on here, this is recommended. Available on Shudder (with or without Joe Bob). ***
---
Philippines – The Muthers – The second part of a Last Drive-In double feature with Tigers Are Not Afraid, this blacksploitation flick about pirates rescuing women from a coffee plantation has some unusual qualities. Don't get me wrong, this is totally trashy, lots of cheap action and silliness, but it feels like there's at least something simmering underneath the surface. It's hard to apply labels like "feminist" to this given its trashy nature, but there's absolutely something transgressive about a group of black women rescuing their sisters from a plantation prison while consistently thwarting male advances from every direction.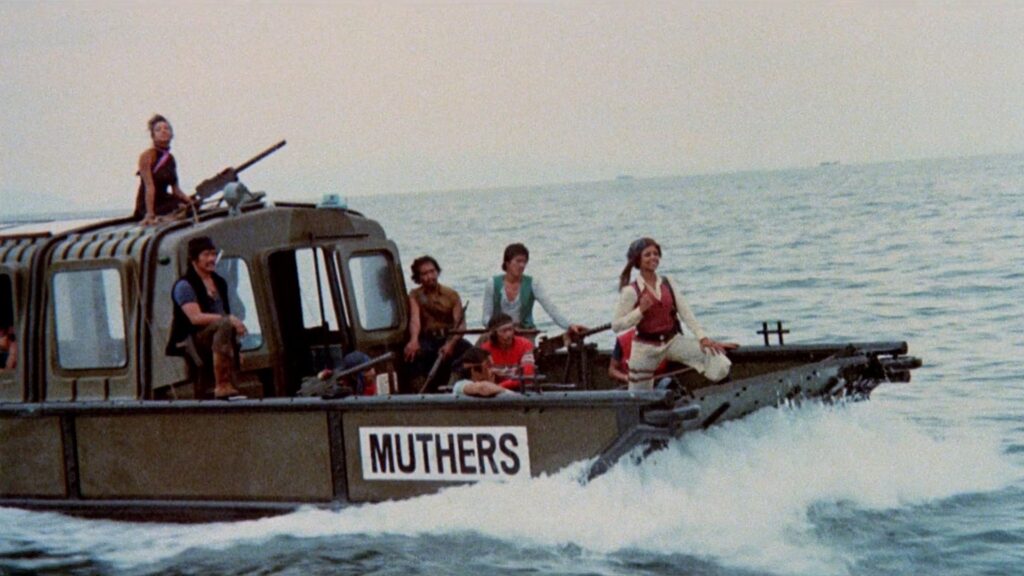 I don't know, maybe I'm making too much of that, because this is more exploitation than anything else. We've actually seen director Cirio Santiago before during the 1978 Project, as he directed a bonkers flick called Death Force. The Muthers perhaps has more subtext, but they're both trashy exploitation to their core, and worth watching if that's your thing. **1/2
---
Progress! Still far behind in reviews, but I should be able to catch up soon enough.