Wednesday, September 21, 2016
6WH: Week 1.5 - Slasher TV
As sub-genres go, the slasher film is not particularly well respected. And yet it has its partisans, and I count myself among them. Longtime readers already know this, as I've
written about slashers
in a
general sense
many times
, and
covered
lots of
specific
slashers
during
previous
Six Weeks of Halloween
marathons
. While the sub-genre has fallen greatly from its heights in the early 80s and temporary revival in the mid 90s, the past year has inexplicably seen not one, not two, but three attempts to bring slashers to television. I was
not terribly impressed with Scream Queens
last year and never got around to the other two. Now that they're both streaming on Netflix, I figured I should hop to it:
I'm guessing I will finish both of these series during the Six Weeks, so I'll be sure to keep you updated as I go. In the meantime, check out Zach's progress over at Film Thoughts. The man, the myth, the legend, Kernunrex has not checked in yet, but I'm sure we'll here from him soon enough... Anyways, up next: When Animals Attack!

Sunday, September 18, 2016
Six Weeks of Halloween 2016: Week 1 - Moar Giallos
The weather is turning, leaves are falling, decorative corpses are showing up at grocery stores, the pumpkin spice is flowing... it must be my favorite time of year! To celebrate, I always embark on a
six week long horror movie marathon
. That's like two weeks longer than most Halloween movie marathons, because we're awesome and Halloween totally deserves the extra time and attention.
This year we kick things off by returning to our Italian roots and watching some Giallo films. We've covered many
Giallos
before during the
marathon
, but I haven't ventured far from the big names like Mario Bava, Dario Argento, and Lucio Fulci, so I figured it was time. Giallos have their roots in pulp fiction and cheap crime novels which, when published in Italy, often featured yellow covers (hence "Giallo" which is just Italian for "Yellow"). They were prefigured by The German Krimi films of the 50s and early 60s and themselves presaged the Slasher boom of the 80s. It's a pretty wide-open genre, generally a murder-mystery type, but with dense, complicated plots, lurid nudity (all three of the below feature frequent nudity), gruesome killings, and lots of other trashy components. Again, I've seen many of the most prominent examples, but not a lot of the obscure ones, so I took a swing at these three. The first is reasonably well known and widely available. The next two were out of print (or were only available in horrible pan-and-scan abominations) but just came out in a
handsome two movie set
with a great restoration and lots of special features (including fantastic commentary tracks). One thing I really love are the baroque titles, often very long and evocative. I wound up enjoying all three of these (admittedly flawed) movies quite a bit, so let's dive in:
Those were indeed fantastic and I may just have to dip my toes into more giallos later in the six weeks. Up next, though, are killer animals. Stay tuned.

Sunday, November 01, 2015
6WH: Speed Round and Halloween
It appears that time flies when you're scared out of your wits and the infamous Six Weeks of Halloween ended with the main event yesterday. As per usual, I have not covered all of the movies I watched during this glorious six week period, whether that be because it didn't fit with a given week's theme or perhaps I've already seen and written about it or maybe I just didn't have that much to say about it. So here's a quick roundup of things I saw that haven't already been covered...
Phew, so there you have it, another successful Six Weeks of Halloween. Be sure to check out
Six Weeks of Halloween
and
Film Thoughts
for their final thoughts as well. See you for another six weeks next year!

Thursday, October 29, 2015
The Scarlet Gospels
"I am doing another Books of Blood collection and I'm writing a sequel to the book on which Hellraiser was based - this will be Pinhead's first appearance on the page, because he isn't even named in the original." - Clive Barker, from an interview in Imagi-Movies, Vol 1, No 2, Winter 1993/94
The story that would eventually be published as
The Scarlet Gospels
has been a long time coming. To my knowledge, it was first mentioned in 1993, and has gone through innumerable permutations on its way to its current incarnation, published in May 2015. First it was to be but a single small story amongst others, then it ballooned into a 230,000 word behemoth, and finally it was cut back down to around 100,000 words. It's been quite a journey, and while I remain fully committed to
the notion that authors don't owe their readers anything
, teasing a story for 20+ years is perhaps a bit excessive. The biggest problem with this novel is one of expectations. Even if I found myself enjoying the book, it's hard to live up to 20 years of anticipation.
The novel brings together two of Barker's most famous characters. There's the Cenobite popularly known as Pinhead (but don't call him that to his face), who we meet as he's finishing off a quest to obliterate all living human magicians and in so doing, wrest all of their arcane knowledge for himself. You probably know Pinhead from the myriad filmic portrayals in the Hellraiser series of movies, but his origin is rooted in Barker's novella
The Hellbound Heart
. Then you've got Harry D'Amour, the private detective with a knack for finding himself at odds with the supernatural, as he did in Barker's
The Last Illusion
(from
Cabal
) and
Everville
. Here, he starts off on a routine assignment to clear out a dead man's magical library. Amongst that man's possessions is Lemerchand's Configuration, the infamous puzzle box capable of opening a door to hell that is usually occupied by our Pinheaded friend. It turns out that Pinhead would like Harry to act as a witness for the next phase of his nefarious plan. Harry is naturally reluctant, but when Pinhead kidnaps Harry's best friend Norma Paine, an old blind woman who can nevertheless see and speak with the dead, Harry has no choice but to round up a posse to chase after Pinhead. Their travels naturally lead them to hell, where Pinhead is waging all out war on hell's establishment.
I tend to vacillate back and forth on Barker. I love a lot of his short work, but he also has a tendency to get lost in language and stylistic machinations. That being said, I often find that he's able to right the ship just before I'm about to actually give up on what I'm reading. His best work manages the balance incredibly well, other works are a little more uneven. This one actually veers towards the more page-turnery side of the divide, but perhaps he's gone a bit too far. It feels pretty mainstream for what I normally think of from Barker. Even his grotesque imagery feels a little staid, nowhere near that edgy stuff he was writing in the 80s. On the other hand, this was actually quite a fun read, and I mostly enjoyed the whole experience.
I tended to prefer the plot threads centered around Pinhead, who remains a fascinating and somewhat obtuse character. On the other hand, I think I've figured out that I'm not a particularly big fan of Harry D'Amour. He's fine, but I feel like we're constantly
told
how badass he is, rather than
actually seeing
him doing something cool. For the most part, he seems to just blunder through the story, barely making it through alive. This story is often pitched as Pinhead versus Harry D'Amour, but if that was the case, Harry'd be dead on page one. He just doesn't display the competence that we're constantly informed he is supposed to have. Take, for instance, his encounter with Lemerchand's Box. He actually recognizes it for what it is (competence!), but he picks it up and starts playing with it anyway, thinking to himself that he can stop before it goes too far. As a reader, you're just sitting there in shock that a character who is supposedly smart when it comes to the supernatural is doing something so utterly stupid. He does slightly better as the story proceeds, but that's mostly just because he's so ineffective that no one actually considers him a threat, and thus he can act as Pinhead's witness.
Hell is always an interesting place to visit, and Barker's hell is an interesting one. A bleak, blasted landscape filled with impossible architecture and grotesque creatures, not to mention an almost bureaucratic streak that runs through everything, Pinhead guides us through it all with aplomb (Harry just follows along in Pinhead's footsteps like a dope). We're eventually treated to a glimpse of the morning star himself, Lucifer, and what follows is a well plotted and interesting confrontation. The ending seems oddly appropriate, though I have no idea where hell is supposed to go from here...
So was it worth the wait? It doesn't really feel like it, but that doesn't make the book bad either. It's clearly missing the edge that Barker's earlier work so astutely captures, but it's still worthwhile and actually quite entertaining (if a bit on the perverse side). It was certainly a good Halloween season read, which is all I can ask for...

Sunday, October 25, 2015
6WH: Week 6 - Now Playing
As
usual
, this week is something of a cheat since most of these aren't exactly playing at a theater near you. On the other hand, the advent of OnDemand and other streaming services means you can watch these in the comfort of your own. Truly, we are living in wondrous times.
Phew, hard to believe it's been 6 weeks! Do not despair, as we'll still have a wrapup post on Sunday, along with the usual "Speed Round" of stuff I watched but haven't yet covered. Also look for a book review on Wednesday. And don't forget about
Kernunrex
and
Zack
, who continue to rock the Six Weeks like no one's business.

Wednesday, October 21, 2015
Professor Abraham Setrakian's Virulently Vampiric, Malevolently Monsteriffic Super-Strain Halloween Movie Quiz
It appears that Dennis Cozzalio of the Sergio Leone and the Infield Fly Rule blog is back on track, having posted two whole movie quizes within a couple weeks of each other. Given the
Six Weeks of Halloween
horror movie marathon, I'm going to tackle
Professor Abraham Setrackian's horror themed quiz
first (I will do the other one after 6WH). Previous installments answering questions from
Professor Hubert Farnsworth
,
David Huxley
,
Professor Fate
,
Professor Russell Johnson
,
Dr. Smith
,
Professor Peabody
,
Professor Severus Snape
,
Professor Ed Avery
,
Dr. Anton Phibes
,
Sister Clodagh
,
Professor Arthur Chipping
,
Miss Jean Brodie
,
Professor Larry Gopnick
,
Professor Dewey Finn
, and
Ms. Elizabeth Halsey
are also available.
1) Edwige Fenech or Barbara Bouchet?
When I was coming up with "
Obscure
Horror
Auteurs
" for this year's Six Weeks of Halloween horror movie marathon, one of the filmmakers I looked into was
Sergio Martino
. I may still get to him at some point, but I ultimately decided against it because many of his movies just aren't conveniently available. However, like a lot of giallos, they do have worderfully catchy names, such as the Edwige Fenech led
Your Vice Is a Locked Room and Only I Have the Key
(alas, seems hard to find). She has lots of other nifty titles to her filmography too, including some that I've even seen. Barbara Bouchet, on the other hand, is a little less known to me, and to be honest,
Don't Torture a Duckling
is not really my favorite giallo. So Edwige Fenech it is!
2) The horror movie you will stand up for when no one else will
I feel like there are whole sub-genres I stick up for when few others will (don't forget, this is the internet, someone somewhere is standing up for nearly everything), in particular, the slasher film is treasured by us here at Kaedrin. It's horror movie comfort food, like a comfy sweater on a cold autumn day. There are many specific films I could list here, but I'll go with one of my favorites,
Jason Lives: Friday the 13th Part VI
.
My Bloody Valentine
,
The Prowler
, and
April Fool's Day
. Another much lamented sub-genre: Torture Porn. It's not really my thing, but I think people in the future will view those movies the same way we view slashers today. Finally, to take this question in another direction, one movie I'll stand up for when no one else will.... because they don't even know about it... is
Detention
. It's a divisive film to start with, but no one's heard of it, and I
love it to death
.
3) Your favorite horror novel
It's cliche to say Stephen King's
The Shining
, so I think I'm going to settle for Dean Koontz's
Phantoms
, followed closely by
Midnight
. The major caveat here is that I haven't read any of these books in, like, 20 years, and my teenaged self didn't have quite as refined of a taste. That being said,
Phantoms
is the one I'd be most interested in revisiting.
The Keep
, another one I haven't read in a long time but which I remember fondly. I... should really read more horror these days. Special caveat here, if we were to include short stories, that opens things up considerably, and would probably involve some sort of Clive Barker or Richard Matheson story.
4) Lionel Atwill or George Zucco?
This one goes to Lionel Atwill by default, since I've actually seen
Captain Blood
, but I can't say as though he made a major impression.
5) Name a horror film which you feel either goes "too far" or, conversely, might have been better had been bolder
Martyrs
is the film that leaps to mind, but then, going too far is kinda the point, I guess. It's one of those movies that prompts you to question what the hell you're doing watching such depravity, but you also have to admire its dedication and unflinching exploration of its concept.
6) Let the Right One In or Let Me In?
Hands down,
Let the Right One In
. Nothing inherently wrong with
Let Me In
, except the fact that it doesn't really do enough to justify remaking the original movie.
7) Favorite horror film released by American International Pictures
I will eschew the typical Poe/Corman answers and jump to
The Abominable Dr. Phibes
, which has always fascinated me because of its influence within the genre.
8) Veronica Carlson or Barbara Shelley
I'm not really the biggest fan of Hammer Horror, but I tended to appreciate the Frankenstein films moreso than the Dracula ones, so Veronica Carlson it is!
9) Name the pinnacle of slasher movie kills, based on either gore quotient, level of cleverness or shock value
Fantastic Fest is this great film festival that focuses on genre fare, and they have this one event called
100 best kills
where they show clips of the best kills, as curated by a couple of weird dudes who love this stuff. They have this great A/V equipment that allows them to speed up or slow down and easily replay the kills so you can see them in all their glory. It takes like 3 hours. So to answer this question, well, I'm not going to spend that long... but I probably could. Here are some great examples. First up is an obvious one, Jack in
Friday the 13th
, blatantly stolen from Mario Bava's
A Bay of Blood
(aka
Twitch of the Death Nerve
), but the added starpower of Kevin Bacon always keeps it relevant. Jason has a lot of great kills, actually, including a slew of other Bava-inspired ripoffs in the early films, but also the Sleeping Bag kill in
Friday the 13th Part VII: The New Blood
(with a wonderful callback in
Jason X
), when Jason boxes with that guy in
Friday the 13th Part VIII: Jason Takes Manhattan
and knocks his head off, death by liquid nitrogen in
Jason X
, the list goes on. Also of note, from Jason's rival Freddy Kreuger, two all time classics in
A Nightmare on Elm Street
, including Tina's death (interesting because she's dying in her dream, but we're watching her being thrown around like a rag doll out here in the "real" world) and Johnny Depp's death (for its improbable amount of blood; they really got a lot of use out of that rotating room rig thing). But you already know all those, right? What are the more obscure ones? Tom Savini worked on two movies with lots of great stuff,
The Prowler
(the pitchfork being particularly memorable) and
Maniac
(though it should be noted that Maniac's most famous kill involves a shotgun, a decidedly non-slasher implement of terror). You've got to love the raft scene in
The Burning
(I particularly love the way he poses with those garden sheers, despite how pointless that pose would be in that situation) and oh, that scene where the girl accidentally skateboards into a mirror in
Pieces
. I should probably stop right now before I really disturb everyone, but you know what's funny? I'm using a pretty restrictive definition of "Slasher" here, not including neo-slashers or proto-slashers (I mean, yes, of course I want to talk about the trombone with a knife attached in
The Town That Dreaded Sundown
, but you have to draw the line somewhere, right. But it's a trombone with a knife attached!)
10) Dracula (1931; Tod Browning) or Dracula (1931; George Melford)?
Alas, I have not seen the Spanish-language version, so I must take a mulligan here.
11) Name a movie which may not strictly be thought of as a horror film which you think qualifies for inclusion in the category
In the interest of not always falling back on my favorite movies (but
The Terminator
fits here!), I will go with
Coherence
. It certainly doesn't start out that way, but as the implications of what's happening start to emerge, it gets pretty horrific.
12) The last horror movie you saw in a theater? On home video?
Last one in the theater was
The Visit
, M. Night Shyamalan's attempt to clime out of the decade long hole he's been digging. It has its moments, and I have to appreciate the goofiness of the premise, but it also has some cringeworthy stuff (I thought we got over the whole
isn't it funny when white people try to freestyle rap
thing, like, 20 years ago, and there are 3 goddamn scenes in this movie where a kid does horrible rap). Not a return to the promise that started his career, but at least a movie worth watching, so he's on the right trajectory.
On home video, well, I've been chronicling them pretty thoroughly of late. Last week was
Dolls and Dummies
, before that was
Comic Horror
week, then a
mini-Henenlotter marathon
, and also some
Larry Cohen
and
Mario Bava
(the last three there part of a series of "Obscure Horror Auteurs"). It's been fun so far, and we're covering some new(ish) releases this weekend (stay tuned!)
13) Can you think of a horror movie that works better as a home video experience than as a theatrical one?
It is surprising how many horror movies are better, or at least different at home. Horror movies are almost always scarier at home (assuming you're playing along), but there are some that work better with audience participation. Still, I feel like most of the classics benefit from a quiet, dark home viewing.
The Exorcist
comes to mind as something you don't really want to hear other people reacting to (there are probably a million others, but I'll stick with that one).
14) Brad Dourif or Robert Englund?
Robert Englund, full stop. I mean, Freddy Kreuger is almost as much his creation as Wes Craven's, and even beyond that, Englund has established himself as a sorta grand old man of the genre, instantly classing up whatever film he's in (and he's not above appearing in
trashy
independent
fare
either, thus giving those films a nice little boost).
15) At what moment did you realize you were a horror fan? Or what caused you to realize that you weren't?
When I was younger, I was absolutely terrified of horror movies and hated even the thought of watching them. Then I went over a friend's house on Halloween to go trick 'r treating and when we got back, he put on Carpenter's
Halloween
. Nothing like good old peer pressure to force you to watch something new, but lo and behold, I fell in love with the horror genre during that viewing. Since then, I've been mildly voracious when it comes to horror.
16) The Thing with Two Heads or The Incredible Two-Headed Transplant?
I have, sadly, not seen either of these movies, but at least the former has been on my radar (while I've never heard of the latter).
17) Favorite giallo or giallo moment
Blood and Black Lace
is, by far, my favorite giallo. My favorite scene is probably the one with the handbag at the fashion show. Bava makes great use of the frame in that sequence, and builds tension like the master he is.
18) Name a horror remake, either a character or an entire film, that you prefer over its original or more iconic incarnation. (Example: Frank Langella's Dracula/Dracula > Christopher Lee's Dracula/Dracula)
While recent remakes don't have the greatest reputation, there are a surprising number of remakes that are far superior to the original. Two examples from the 80s immediately jump to mind:
The Fly
and
The Thing
. A few weeks ago,
The Canon podcast pit these two against each other
, claiming that only one could make it into the canon of great films. This seems like conclusive evidence that this "canon" that they are building is nigh worthless, but it's a fun episode nonetheless. However, since this is my blog, I don't feel the need to choose one over the other. They're both great and you can't make me choose.
19) Your favorite director of horror films
An impossible task, so I'm going to have to narrow the definition of horror here, such that it excludes some obvious greats like Alfred Hitchcock (who, to be fair, was more of a thriller/suspense director than straight up horror). It's still tough though. John Carpenter has two bonafide classics that are among my favorite movies of all time (
Halloween
and
The Thing
), but a lot of his other movies skirt away from horror. Wes Craven has several classics to his name and a more consistently horror genre filmography, but only
A Nightmare on Elm Street
rises to
Halloween
/
Thing
levels in terms of my tastes (though clearly
The Last House on the Left
and
Scream
are influential). I'm having a hard time choosing between them, so I'll just leave it at that. Other notables: David Cronenberg, Mario Bava, Don Coscarelli, and plenty of others. I was actually trying to think of someone more modern, but there is not a huge amount to choose from. James Wan definitely heads that list, Adam Green, Ti West, and Adam Wingard all show promise as well. It's hard to tell these days, though, since so many horror directors move on to other genres rather than get pigeonholed into horror (even Wan has apparently moved on, directing
Fast & Furious
movies and the like)...
20) Caroline Munro or Stephanie Beacham?
Caroline Munro is actually a name I recognize and look forward to seeing in stuff, including some of my favorite bad movies, like
Slaughter High
and
Maniac
, so let's go for it.
21) Best horror moment created specifically for TV
This is a bit of a broad question, so I'll just go with the first thing that came to mind, which was
The X-Files: Home
(Season 4, episode 2). I've
written about this before
, so I won't belabor the point, but it's an intensely disturbing episode that pretty much outclasses even the films in its sub-genre.
22) The Stephen King adaptation that works better as a movie than a book
The problem here is that the clearest answer is
The Shawshank Redemption
, which is not a horror story. Plus, it's not like I've read all of King's books... Looking through the list, though, a couple possibilities include
Misery
and maybe
The Mist
. Special mention to Kubrick's
The Shining
, which isn't really better than the book, but which is different enough that it carves out its own identity, allowing both novel and movie to stand as classics. That's enough of an accomplishment to warrant a mention here.
23) Name the horror movie you most want to see but to this point never have
There are a bunch of silent films that I'd like to catch up with sometime, one of which is
The Phantom Carriage
. Others include
Faust
and
The Golem
. I smell a theme for one week during next year's Six Weeks of Halloween. In the meantime, I'll also mention the upcoming film I've not seen yet but really want to,
Bone Tomahawk
. See you on Friday.
24) Andre Morell or Laurence Naismith?
Laurence Naismith, mostly because I can actually recognize him as having been in horror movies I've seen...
25) Second-favorite horror film made in the 1980s
Oy, I've already told you, I will not choose between
The Fly
and
The Thing
, but the answer is probably one of those. Or
A Nightmare on Elm Street
. Or
Evil Dead II
. Or... you know, I'll just stop now before my head explodes, a la Tom Savini.
26) Tell us about your favorite TV horror host and the program showcasing horror classics over which he/she presided/presides
The obvious choice is Elvira, but to be perfectly honest, I don't have any specific memories about horror movies when it comes to her (I have memories of, um, other things). So I will go with
Joe Bob Briggs
because he sticks out in my mind the most. In part, this is because I kinda hated him the first time I saw him, but repeated late night horror viewings hosted by Briggs ended up being fun, and I warmed to the guy, who clearly has a lot of love for the genre, knows his stuff, and doesn't take himself too seriously. Also worth checking out:
Zack's podcast episode
on the subject.

Sunday, October 18, 2015
6WH: Week 5 - Dolls and Dummies
It's funny how many horror sub-genres are derived from harmless entertainments of years past. Most infamously, clowns are pure nightmare fuel these days, but this week, I focused on a more goofy sub-genre, that of dolls and dummies, particularly of the ventriloquist variety. For the most part, when you see a doll or dummy on screen these days, chances are that it's being played for scares. And it's not hard to see why. Dolls often seem to occupy the same
Uncanny Valley
territory that CGI characters, Donald Trump, Hillary Clinton, and pretty much any other politician inhabit (zing!) Ventriloquist dummies, in particular, have lots of metaphorical potential - a body that must be occupied from the outside just begs to be filled with something supernatural, right? So let's take a look at some dolls and dummies:
There you have it. Stay tuned for a horror quiz and next week, we'll tackle some recent releases (I think).

Sunday, October 11, 2015
6WH: Week 4 - Comic Horror
It occurs to me that this year's Six Weeks of Halloween movie marathon is about as long as possible (assuming the six weeks begin on a Sunday) because Halloween falls on a Saturday this year. As such, we're just a hair over the midway point of the marathon, and after
last week's batshit insanity
, I decided to go a more humorous route this week. Some genre mashups go together like ink and paper (numbers on a calculator), but balancing horror and comedy is a tricky beast that few films manage to tame. Some figure it out by accident; the fabled "so bad it's good" type of movie often runs on an engine of unintentional comedy. But intentionally mashing these genres up takes a deft touch, and even the best examples often veer hard in one direction or another. I'm hard pressed to think of two better examples than
Shaun of the Dead
and
Ghostbusters
, but you already knew about those, didn't you? So let's troll the depths of Netflix in search of more.
Also of note,
What We Do in the Shadows
, a movie already
covered on the blog
(ever so briefly), but highly recommended and hilarious (would make a great double feature with
Housebound
)! A generally successful mission in Week 4, and you know,
Shaun of the Dead
and
Ghostbusters
are pretty much annual rewatches at this point, but you already know about them so I don't need to go over them, right? Good. Stay tuned for next week's theme, scary puppets. Or something like that.

Tuesday, October 06, 2015
6WH: Fellow Travelers
It appears I'm not the only nutbar engaging in an enthusiastic horror movie marathon and general seasonal festivities. These people are awesome, check them out:
And that's all for now. Stay tuned for some general comedic horror zaniness on Sunday...

Sunday, October 04, 2015
6WH: Week 3 - Frank Henenlotter
The "Obscure Horror Auteurs" theme continues with the grossest auteur yet, Frank Henenlotter. With his trademark combination of shameless bad taste and an almost complete lack of self-restraint, Henenlotter made quite a name for himself in the 80s and early 90s, after which he became involved with
Something Weird Video
, a film distributer specializing in rescuing obscure exploitation films (most notably the gory films of Herschell Gordon Lewis). He made a brief return in 2008, but has essentially remained silent since the early 90s. In terms of what he goes for, it's, uh, difficult to really encapsulate. His movies are generally set in pre-Giuliani New York, they go for sleazy melodrama, often touching on the intersection of sex and gore, and they are, of course, very low budget. I can't say as though I love his aesthetic, but it's sometimes fun to spend some time in the gutter, you know?
Well that was fun? Lets, uh, take a break from this whole Obscure Horror Auteurs thing and maybe go a little more lighthearted next week, shall we? I've got plans for some horror dummies and comedies, and perhaps even a currently playing post in the works. Stay tuned!

Sunday, September 27, 2015
6WH: Week 2 - Larry Cohen
Continuing with the theme of "Obscure Horror Auteurs", this week we tackle Larry Cohen. As B-Movie filmmakers go, he's pretty successful and some of his films have become well known. He made his name with some blaxploitation flicks like
Black Caesar
, but pretty quickly transitioned over to more traditional genre fare like the films we're looking at today. There are a bunch of other Cohen movies worth watching that I won't cover, like
The Stuff
or
Q: The Winged Serpent
. In general, Cohen likes to mix his sleazy premises with social commentary and while it's not often subtle, his pet concerns do give his films a veneer of relevance that, um, keep them relevant today. Let's get started:
Another common theme that emerges out of all these movies? Cohen loves a good media leak. Whether it's initiated by our heroes (both
Maniac Cop
movies and
God Told Me To
) or whether our hero is simply suffering from the consequences of a leak (
It's Alive
), it's always there. And the consequences of the leak are always ambiguous. In
Maniac Cop
, no one trusts the police and we even see one random pedestrian shoot a cop in a panic. Heck, media leaks even play a role in
The Stuff
. Larry Cohen clearly has some thoughts on news media influence. I think I might just have to rent
Maniac Cop III
tonight to see if the pattern holds. Anywho, stay tuned for more obscure horror auteurs next week!

Thursday, September 24, 2015
6WH: Wes Craven's Twilight Zone
These days, we tend to look askance at reboots and remakes, but it's not like it's a new thing. In the mid-80s, CBS revived the beloved 50s/60s classic Twilight Zone television series, and looking back on it now, they managed to assemble a pretty impressive amount of talent at the time, including: Stephen King, Ray Bradbury, Theodore Sturgeon, Greg Bear, Arthur C. Clarke, Joe Haldeman, Robert McCammon, Harlan Ellison, Roger Zelazny, Robert Silverberg, John Milius, Joe Dante, William Friedkin, George R.R. Martin, Bruce Willis, Morgan Freeman, heck, even the Grateful Dead performed the new theme song. To kick the series off, they tapped Wes Craven, hot off the success of
Nightmare on Elm Street
. Craven would go on to direct seven segments of the show (mostly in the first season), most of which I have not seen, so
I thought it would be a fitting tribute
. Each show has two or three segments, so here's some assorted thoughts on each segment:
This was a pretty good run for Craven, and as mentioned above, allowed him to branch out and try something other than gruesome slashers or Swamp Things. He would go on to work on a few other shows, but nothing of quite this caliber. I'm glad I made the effort to watch these episodes though, and will almost certainly be posting about some other episodes in the coming weeks of Halloween! RIP Wes Craven, you will be missed.

Sunday, September 20, 2015
Six Weeks of Halloween 2015: Week 1 - Mario Bava-Thon
The most wonderful time of the year has rolled around, bringing with it the requisite leaf piles, mutilated pumpkins, paper skeletons, pumpkin spiced abominations, decorative corpses, "fun" cobwebs, and other oxymoronic traditions that are nominally ghastly but suddenly become socially acceptable during this season of seasons. To celebrate, I always embark on a
six week long horror movie marathon
. That's like two weeks longer than most Halloween movie marathons, because we're pretty awesome, that's why.
Today we examine a trio of films from Mario Bava, the godfather of Italian horror cinema and one of the more influential visual stylists of the 20th century. Bava is famous for his Gothic works and for popularizing
the Giallo sub-genre
(plus numerous pre-slashers), thus inspiring other Italian horror maestros like Dario Argento and Lucio Fulci. Bava is the first of what I'm calling "Obscure Horror Auteurs", though he's probably the least obscure of the ones I'm tackling (then again, he's obscure enough to general audiences, I think). Others will follow in the coming weeks.
It should be noted that I've already seen a good deal of Bava's work, so the below is actually filling in some gaps, rather than an ideal collection of his films. If you're looking for a good intro to Bava, go for
Blood and Black Lace
,
Black Sunday
,
Black Sabbath
, or
A Bay of Blood
(aka Twitch of the Death Nerve). I've
covered
some of
these
in past Six Weeks of Halloween posts. Several of these are available to stream on Netflix, and upstart horror streaming service
Shudder
recently had a big event. Check out this gif from
Kill Baby, Kill
:
That wraps up the first week. Stay tuned for another obscure horror auteur next week, the films of Larry Cohen! Also check out fellow practitioners of the six week marathon at
Kernunrex Six Weeks of Halloween
and
Film Thoughts
. Lots of fun stuff to come!

Sunday, September 06, 2015
Wes Craven
As per usual, I'm a week late to this post, but Wes Craven passed away on August 30 after a fight with brain cancer. I'm not normally in the habit of writing this sort of thing, but since we're heading into my favorite time of the year, the fabled Six Weeks of Halloween horror movie marathon, I figured I should look at Craven's oeuvre and perhaps find something of his I haven't seen before (or, perhaps, something to revisit).
As genre filmmakers go, I'm hard pressed to think of a single, more influential horror director. I mean, maybe Alfred Hitchcock (do you consider him horror?) or Mario Bava (probably too obscure for most folks), but that's fine company to keep. You could make an argument for Craven's contemporary, John Carpenter, as he does have two classics to his name (
Halloween
and
The Thing
), but he also veered away from horror and managed to produce a string of mediocre (at best) films later in his career. Craven, though, has directed three of the genre's most iconic and influential films. Oh, and he did it across
three decades
.
The Last House on the Left
was Craven's first film (1972), and in some ways it shows. But it's also a clear example of what Craven always manages to do. It's a crude, nasty film that taps into something dark and raw. That's, uh, a good thing when it comes to horror movies.
A Nightmare on Elm Street
(1984) is slicker and more commercial, but no less effective because of that. Indeed, its brilliant premise is the purest distillation of horror ever committed to film:
a monster that gets you in your dreams
. Inescapable and supremely terrifying (especially to my childhood self, who was stricken with fear before even having seen the film), the film's inferior sequels only serve to illustrate Craven's ability to tap into something elusive and terrifying. Craven's X factor only returned to the series when he retook the reigns for
New Nightmare
, a winking, fourth-wall shattering exercise that was really more of a dry run for his third genre classic: 1996's
Scream
. Another winking, self-referential exercise, this one captured audience's imaginations and revived a flagging genre right when it needed it the most. It wasn't the first film to attempt this sort of thing, but it's the best. Craven's also got a large catalog of underrated works that are often more effective and influential than you'd think. Stuff like
The Serpent and the Rainbow
or
The Hills Have Eyes
are relevant to this day. Even his out and out failures contain that Craven X Factor that gets under your skin and never lets go. I mean, yeah,
My Soul to Take
isn't his best work, but man, I could see that thing garnering a cult following someday (and apparently,
Shocker
already
does
!)
Yet by all accounts, he was one of Hollywood's kindest, sweetest fellas. He had a
rough childhood
, but apparently worked that out on screen, rather than by lashing out at folks. For an example of his good-natured spirit, check out
this story from Edgar Wright
:
The intertextuality of 'Scream' was a surprise to some, but in reality there was a winking side to Craven's movies that goes all the way back to 1977's 'The Hills Have Eyes'.

That film began a series of funny intertextual references between horror film directors that became a game of one-upmanship. In the first 'Hills Have Eyes', there was a ripped poster for 'Jaws' on the wall of a ravaged trailer, as if Craven was saying 'that's not scary, this is scary'. Then in response Sam Raimi featured a ripped 'Hills Have Eyes' poster in the cabin in 'The Evil Dead'. Craven's reply to this was to have his characters watching 'Evil Dead' on television in 'A Nightmare on Elm Street'. Finally Raimi responded once again by putting the iconic razor glove of Freddy Krueger, in the basement of the cabin in 'Evil Dead 2: Dead by Dawn'.

I loved this running gag between horror directors. So you can imagine my answer when we got word that Craven wanted to use a clip of our film 'Shaun Of The Dead' in 'Scream 4'.
Horror is a weird genre that often forces viewers to grapple with tough questions, not the least of which is often "Why the hell am I watching this depravity?" If you've ever seen an interview with Wes Craven, you'd get a pretty eloquent response. He's always a welcome sight in horror documentaries and was even compelling in his short appearance on Project Greenlight's third season. I can't put it any better than Scott Tobias: My initial plan for this year's Six Weeks of Halloween was to cover a series of "obscure horror auteurs", and while Craven is certainly an auteur, he's anything but obscure. Still, while I plan on tackling those other, obscure directors, I may have to dedicate some time to finding something from Craven that I haven't seen (there are only a handful, if that). In the meantime, I'll leave you with this:

Sunday, November 02, 2014
6WH: Speed Round and Halloween
Six weeks sounds like a long time, but time flies when you're cowering in abject terror. As per usual, I have not actually written up every movie I saw during this festive Halloween season. Sometimes a movie just doesn't fit with a given week's theme, or perhaps I only caught a portion of it on television, or I've already written about it, or sometimes I just don't have much to say about a movie. So every year, I close out the marathon with a quick roundup of everything I saw that hasn't already been covered.
You're Next - This was one of my favorite movies of 2013 and revisiting it reveals that it gets even better when you know where it's going. Much of the initial portion of the film, which I didn't particularly love the first time around, becomes more palatable when you know where it's going. And where it's going is a whole lot of fun! ***1/2

Blood Glacier - Unquestionably the worst movie of the marathon, and will probably be the worst 2014 movie I've seen. The premise is ok, a group of scientists studying a glacier notice a quickly emerging red color on the glacier and find that it's.... ALIVE! Or something like that. They don't really go anywhere with it, instead focusing on some terrible creature effects that wouldn't be a problem if the characters and dialogue and general story weren't so awful. Stay away from this one! *
Hellraiser: Inferno - Since all of the Hellraiser movies are on streaming, this was a potential marathon this year, but I only ended up watching this one. This may tell you something, but on the other hand, while I wasn't particularly taken with this, it was fine. It had some pretty good ideas to it, an expansion of the role of the Engineer, some fanciful dreamlike imagery, and the makings of something pretty interesting. There's promise here, but it's lacking in execution. It might have been better if the protagonist was someone we could be a little more sympathetic towards, or indeed, care about at all. He's a bit muddled, such that you don't even get the sort of vicarious revenge feeling when he gets his comeuppance. That being said, I may have to revisit some Hellraiser next year... **
How to Be a Serial Killer - Another movie that had the makings of a pretty interesting and fun horror comedy, but unfortunately, it feels like the filmmakers didn't really know where to go with it, so it just sorta devolves into boringness. The premise is kinda fun, a serial killer who addresses the audience directly about the ins-and-outs of serial killing as a hobby. Or something. It starts out well enough, but it loses energy about halfway through and never really regains it. Also, while the guy seems charismatic and confident at the start, the way the film plays out contradicts that, which makes this less fun. Not the worst way to spend 90 minutes, but you could probably do better. **
Oculus - I was surprised at how effective this movie wound up being, though again, it feels like it runs out of steam right at the finale, which is exactly what you would expect from the beginning of the movie. Fortunately, along the way, we're treated to lots of creepy happenings and a rather fantastic premise, that of a mirror which toys with your perceptions. The ways in which the characters explore the powers of the mirror is quite effective, all the moreso because the mirror seems to be working despite their efforts. There's some flashback sequences that are also pretty effective, and the movie is overall well done. Not quite a classic, but certainly worth checking out. **1/2
The Exorcist - I liked this movie the first time I saw it, but it's become more effective every time since then, and this time was no exception. I do still think the book is a better experience, but the movie is nevertheless a classic. ***1/2
Eye See You - Hey, you remember that time Sylvester Stallone made a slasher? Yeah, me neither, and that probably tells you something. This is paint by numbers stuff, and in truth, not much of a slasher (more of a body-count thriller or serial killer movie), but perhaps worthwhile due to a pretty great cast. **
A Nightmare on Elm Street - I've obviously seen this a few times before, and it holds up reasonably well, thanks mostly to it's pure horror premise of a monster that can get you in your dreams. The thing that differentiates these movies from the throng of other slashers, of course, is Freddy. He talks, he's got a personality, he's sadistic, and one thing that struck me this time around is how much of the horror he delivers by performing some sort of self mutilation.

It's all in dreams, so he can do whatever he wants. And the dreams in this original installment are the most effective. I find that a lot of movies use dreams as a crutch, and while it's often imaginative, it takes something special to make the dreams tangible enough to be horrific. Wes Craven really structured these dreams well, and later installments somehow don't manage to capture that X factor that I'm having a hard time describing. There are some things that don't hold up that well, but they're far outweighed by the premise and effective and very creepy visuals. ***1/2
The Fly (1958) - After watching Cronenberg's exceptional remake, and given the earlier theme of the Remade, I decided to rev up Netflix and check out the original. I had completely forgotten about the framing narrative, where the wife is telling the story we all remember in flashback form, and that was the part I liked the best. The actual core of the story isn't nearly as effective as the remake, but it has its hokey charms, and the symmetry of the two creatures created is pleasing in its own way. **1/2
Curse of the Demon - Caught this one on TV, a Jacques Tourneur joint, and as such, there's a fair amount of decent suspense in a story we've all probably seen before. A skeptic man investigates the mysterious death of a colleague who was cursed by some sort of occult practitioner.

It's one of those things about once you receive the parchment with the mysterious symbols on it, you will be killed by a demon exactly 7 days later. There's perhaps not enough here for the full run-time, but it has its moments, and when you get towards the end, there's some mildly clever machinations to get out of the curse (or, as is usually the case in these movies, transfer it). It's clearly an influential film, and stuff like Ringu/The Ring or Take Me to Hell are kinda remakes or more accurately, reimaginings, so it's worth watching for that, though it's clearly not as effective as more modern takes. **1/2
House of Wax - Another film watched because of the whole original/remake theme that was the general throughline of this year's proceedings. This is mildly effective, and of course, you've got to love Vincent Price, but on the other hand, it's quite old-fashioned and with a couple of notable exceptions, not quite as effective as it must have once been. I'd put the remake about on par with this one, maybe a slight edge to this, simply for the originality factor. Worth checking out. **1/2
Urban Legend - I originally wanted to include this on the Neo-Slasher week, but I was foiled by Nextflix and had to fall back on reviewing both of the Cold Prey movies... It's mildly fun, but falls down on a lot of the slasher conventions. That being said, the notion of staging the murders like urban legends is a reasonably good idea that is reasonably well executed. It's not quite as tight as it needs to be, but it has its moments. **1/2
Halloween - I watch this every year on Halloween night, and I can't get over how effective it remains, despite having seen it so often. It is truly a classic. ****
Trick 'r Treat - Another movie that's becoming an annual tradition, for good reason. Really looking forward to the sequel, apparently due next year!
And that just about covers it. It's been a great year, I hope you've enjoyed it as much as I have. As always, check out fellow travelers at
Six Weeks of Halloween
and
Film Thoughts
for more (a lot more than me, and probably more insightful analysis as well)... Already thinking ahead to next year.

Wednesday, October 29, 2014
6WH: The Ones That Got Away
The Six Weeks of Halloween is an ambitious undertaking. I've noticed that every year, I try to start with some sort of namby pamby, pretentious, usually historical theme. Stuff like
Italian Giallos
,
German Krimis
,
Classic Universal Horror
,
Silent Horror
,
Kaiju movies
, and this year's
Remade
. Invariably, I fall back on schlocky horror or slashers and the like, but I always find myself pining for films I don't actually get to during the actual six weeks of this marathon. It's a long time, but there are still plenty of movies I want to watch, but don't really get the chance to watch in time. Here's a sampling of some stuff I wanted to watch this year, but most likely, won't get to:
And there you have it, the top 10 films I didn't get to this year. Will I get to them later? Only time will tell...

Sunday, October 26, 2014
6WH: Week 6 - David Cronenberg
A fortuitous confluence of events lead to a mini-Cronenberg marathon this weekend. It started with the
Criterion Collection
having a sale and then a long out-of-print film popped up on streaming. What's a Cronenberg fan to do? Snag a third film and make it a weekend. There's nothing quite like Cronenberg's early work. Famous for
Body Horror
, but a very specific brand of body horror. Few imitators come close to what Cronenberg was doing in the late 70s and early 80s, and quite frankly, Cronenberg himself hasn't done much in this realm himself lately. Like fellow horror auteur Wes Craven, Cronenberg almost always manages to tap into something deeper, almost primal in his work, such that even missteps and failures wind up pretty interesting. Oddly, for someone who often portrays graphic gore on screen, it's what's not shown that really gets under your skin. As Matt Singer noted during a recent episode of the Filmspotting: SVU podcast, Cronenberg has a large number of tropes that he sorta mixes and matches in his movies. Things like "deep distrust of doctors", "completely invented wings of medical science", "mega-grossout climaxes", and the phrase "collapsed fleshy sack". My kinda director. This wound up being a highly entertaining week, perhaps my favorite of the year, but then, I'd already seen two of these movies and the third was one I'd wanted to see for quite a while (and it lived up to expectations). Let's get this party started...
So there you have it. I'm debating on whether Wednesday's post will be the last 6WH, or if I'll extend it out to next Sunday. Time will tell! It's hard to believe we're already this far along, but it's been a fun 6 weeks...

Wednesday, October 22, 2014
6WH: Documenting Horror
Documentaries are not particularly scary, but there are a plethora of documentaries that are worth taking in during the Halloween season. Many of these are focused on chronicling the making of certain movies or a particular genre, and those are great for when you want to explore something in depth yourself (a good list of movies to tick). But the best documentaries really get at the heart of something and try to tackle the questions every horror fan asks themselves: Why am I watching this junk? Of course, those are few and far between, but it's worth seeking them out. Here are a few horror documentaries I checked out this Halloween season:
Doc of the Dead - This doc covers the history of the Zombie movie, starting with the original voodoo zombies of the 30s and 40s (think White Zombie or I Walked With a Zombie) but quickly hitting the trope codifier of modern zombies, Night of the Living Dead. It covers a fair swath of zombie films after that, including all the typical debates (fast versus slow zombies, to eat brains, or not, etc...), and a solid cast of talking heads, and good production value, but it doesn't particularly achieve the breadth or depth that you would expect out of a documentary like this. It covers most of Romero's films, and the most obvious and famous zombie films, but not much in the way of obscure or underrated stuff. This doesn't make it hard to watch or anything, and I found it a good introduction, but considering that I'm not a particularly big fan of zombie films, even I found a fair amount of gaps in the analysis. Still, I imagine big zombie fans would get a kick out of it, and it would also make a good introduction for someone who wants to get into zombie movies. **1/2
The American Scream - This movie follows three families in one town as they create haunted houses in their backyard for Halloween. This might sound a bit pedestrian, but these are serious people, ranging from one guy who seems to be better than the pros (and might drive himself or his family crazy in doing so), another that seems to have his priorities straight, and a third that doesn't seem quite with it. All in all, it's an interesting and well executed documentary. Movies like this have to walk a fine line between documenting what's going on while not seeming like they're being mocked for what their doing either. This movie hits the edge a few times, especially with that third guy, but it never goes overboard and it actually has an interesting and hopeful ending. I was ultimately rooting for all of these guys, so I think the movie accomplished what it set out to do. ***
Going to Pieces: The Rise and Fall of the Slasher Film - I watch this every year, so I have little else to say about it, except to compare it to Doc of the Dead. This movie doesn't go too deep into any one movie (possibly excepting Halloween, for obvious reasons), but really demonstrates a love for the sub-genre in the sheer breadth of films it covers, from popular stuff like Friday the 13th, to more obscure stuff, like The Prowler. It seems I find a new movie I need to catch up with every time I watch this movie, which says a lot. It's certainly not perfect, but it covers the full slasher story, which is more than I can say for most similar films. ***
And that's all for now. I think this weekend (sadly, the final weekend of the Six Weeks of Halloween) will have no discernible theme, followed by the usual Speed Round. It's hard to believe it's almost done.

Sunday, October 19, 2014
6WH: Week 5 - The Week That Dreaded Sundown
Coming down the homestretch, it's hard to believe we're already 5 weeks into the Six Weeks of Halloween marathon. This was actually a light week for us here at Kaedrin, but in keeping with the emerging theme of originals and remakes, I watched both the original The Town That Dreaded Sundown (a famous precursor to the slasher that has nevertheless been out of print for a while) and the recently released remake.
Sorry for only covering two films, I was away this weekend and had little time to go further, but I thought this worked out well enough. Stay tuned, we still got a few posts left in us!

Wednesday, October 15, 2014
6WH: Season's Readings
During the Six Weeks of Halloween, I like to read a few tales of terror in addition to the usual onslaught of trashy horror films that I normally gravitate towards. Some of these are perfect fits, others are less so, but I read them anyways... So here are a few things I've read during holiday horror seasons:
The Inhuman Condition by Clive Barker - Barker rose to prominence in the mid-80s by, of all things, writing short stories. They were so imaginative and evocative that they picked up a lot of admirers, and were collected into a series of compilations called the Books of Blood. This is the fourth volume in the series, published as The Inhuman Condition in the US. I picked this up at a used book store on my recent vacation, thinking that it would be perfect 6WH reading, and I wasn't wrong. Barker is an excellent writer of horror, able to tap into something deep and archetypal, while still feeling fresh and new. I don't often read short story collections because of their inherent inconsistency, but this is a particularly good set of stories (even for the Books of Blood). I won't detail each one, but the opening story is a sorta proto-Hellbound Heart with a group of punk kids beating up a vagrant and stealing a piece of string that has a series of knots that represent a sort of puzzle that once opened... well, I'll leave it at that. There's another story about our hands rising up in revolution (that was not a typo), one about a preacher, his wife, and some ghosts, one about a man who attempts to create hell on earth, and finally, a story about a potent aphrodisiac that works a little too well. This might be the best entry in the series, which is rapidly dwindling for me (only the 6th volume remains). Fortunately, it's looking like Barker's Scarlet Gospels will finally (after 20+ years of teasing) be published, so look for a review next year. In the meantime, this is a solid set of horrific short stories.
The Burning Men by Christopher Farnsworth - I've long been a fan of Farnsworth's Nathaniel Cade novels where a vampire serves the President of the United States by fighting off creepy ghouls and the like. Yes, it's very trashy, but a whole boatload of fun (for reference, the best description of what you're in for in this series is this moment from the second book, which "opened with Bin Laden's assassination-by a vampire who stuffed a grenade in his mouth and then threw him over a cliff so he exploded in midair. Also, Bin Laden was actually a giant lizard, genetically modified by a vast international conspiracy of reptilian humanoids.") The last book, Red, White, and Blood was actually fantastic, but Farnsworth has taken a break from the series to tackle some other novels. In the meantime, he wrote this quick novella where Cade and his human handler Zach fight an outbreak of spontaneous human combustion. It turns out demons are responsible! Or something like that. It's not a particularly meaty tale, and there's not really much of a challenge for Cade, but it's just fun to be around these characters. Alas, it will probably be a while before the next book in the series... but I will read it when it comes out.
Weird Pennsylvania: Your Travel Guide to Pennsylvania's Local Legends and Best Kept Secrets - There used to be this newsletter called Weird NJ, where these guys would travel all over New Jersey and find local urban legends, crazy happenings, and other things. It became so successful that the guys have expanded to other states, recruiting crazy people to track down all the wacky hauntings and weirdness local to whatever state. A well researched academic take, this is not, but it's always fun reading about urban legends, like Pittsburg's Green Man or one of Kaedrin's local tales - Satan Church. Much of this is creepy, but a lot of it is just silly stuff, like the quest for Midgetville (a rumor that seems to exist all throughout the country, but persists particularly in this area). Ghostly handprints, closed roads, Satan's grave, portals to hell, and hey, Spontaneous Human Combustion! It's a fun little book, if a little slight. Still, I could see some of these stories as being ripe for further exploration (and many would make an interesting story)...
And that's all for now, stay tuned for more movies and the homestretch of the 6WH!

Sunday, October 12, 2014
6WH: Week 4 - Neo-Slashers
The Slasher movie has a generally poor reputation, but for whatever reason, I really enjoy them. Indeed, regular readers will remember that
I've gone on and on
and on
about slashers
over the years of the 6 Weeks of Halloween marathon. I won't rehash too much of the history or tropes in this post, but some delineation is needed here.
Historically, the heydey of the slasher was the 6 year period between 1978 and 1984. This was brought on by the success of Carpenter's
Halloween
, but also changes to the industry and distribution model that allowed low-budget independent filmmaking to thrive and produce copycats and imitations. The floodgates were open, and tons of slashers poured through. By 1986, the sub-genre had lost most of its steam, and the slasher entered a period of mostly direct-to-video hell. Mainstays like Jason, Michael Myers, and Freddy Krueger soldiered on in theaters, but even they were flagging. By the mid 90s, the sub-genre was basically dead (indeed, the early 90s weren't a particularly great time for horror in general). Enter
Scream
, whose winking, self-aware take on the genre reignited interests.
This is a simplification of the history, but for my purposes, any slasher made after
Scream
represents a Neo-Slasher. The ones that happed right after were derivative and maintained the satirical, self-referential tone of
Scream
, but as we entered a new century, more earnest, serious throwback slashers started to show up (perhaps because the kids weaned on slashers in the 80s had grown up and started making movies of their own). The movies I watched this weekend are probably not the best examples of neo-slashers, but rather, ones that I simply haven't caught up with.
Thursday the 12th (Robot Chicken)
Thanksgiving (fake trailer)
My Bloody Valentine (trailer)
Cold Prey - This Norwegian tale of snowboarders trapped at an abandoned ski-resort and being hunted down by a pick-axe wielding maniac is a solid example of the neo slasher. It hits all the tropes (the killer with his slashing weapons, the final girl, the historical tragedy revisited upon the present, etc...), and a fantastic setting. It's a little reminiscent of The Shining, what with all the snow and isolation, but this is obviously a very different movie. It takes a little while to get going, but it is very well made, with a reasonable setup and decent action once the killer shows up.

The killer is pretty cool. Though clearly just a dude in a snowy mountain man getup, he comes off as a sorta abominable snowman. The kills aren't super creative, but then, there really aren't that many of them either. Time is devoted to character in the first half of the film, and while I won't call them fully realized characters, they do feel like actual human beings who react to things in realistic ways. This is not a slasher where you're rooting for the monster to win, eve if you do want to see some creativity in the gore department. In the end, it ticks the right boxes, and it does its job well enough, though there's nothing particularly amazing here either. Recommended for slasher fans! **1/2
It's the Gifts That I Hate (Robot Chicken)
The Simpsons: Treehouse of Horror VI: Nightmare on Evergreen Terrace (sorry no vid online)
Scream (trailer)
House of Wax - One of the glut of recent remakes (though honestly, this barely resembles the original), this one is only debateably a slasher, though I think it fits well enough. There are some very unslasher-like moments, such as when one killer wields a shotgun, but on the other hand, there are some really fabulous slasher-like sequences. As per usual, a group of kids go camping and run afoul of a local ghost-town complete with Wax Museaum, meyhem ensues. The film is completely absurd, but it knows it's absurd and almost revels in it. It is most memorable for casting Paris Hilton as a character who comes to a particularly gruesome end. As with most of the recent remakes, this is a very slick looking movie, with a respectable teen cast that you'll recognize from other things (including Elisha Cuthbert and Jared Padalecki, amongst others), and plenty of visual effects that look practical. There are some genuinely tense moments, and plenty of ridiculousness, and it's packaged up in a relatively fun ball of wax. Or something like that. Again, it's enjoyable, but not necessarily doing anything new. **1/2
Hardly Working: Slasher (Short)
Shining (fake trailer)
The Simpsons: Treehouse of Horror V: The Shinning
Cold Prey 2 - The ending of the first Cold Prey doesn't seem particularly open for a sequel, but they manage it. Indeed, this is one of the best neo-slashers since Scream itself. This sequel picks up right where the first film left off: Our Final Girl is found and taken to a hospital, where she tells her story to the authorities, who immediately go out to find the bodies of her friends and the killer (all of whom are presumed dead). I don't think you can call this a clever setup, but they walk a tight rope in getting the killer back alive, and we all know that Hospitals (especially sparsely populated ones that are closing soon) are great settings for horror movies.

This movie clearly owes a debt to Halloween II, with lots of corridors and hallway shots and symmetry, and a killer who has gone from being just a dude in the first film to someone who might have some sort of supernatural abilities in the second film. The killer is great here, and he's given a little more to do than the first film. Lots of atmospheric tension, and the kills are more creative. Jannicke was a strong Final Girl in the first film, and while she's sidelined at the beginning of this one, so is the killer, and once things start going down, she really takes charge and leads the fight. Not everything is perfect (there's a bunch of police investigation stuff that seems extraneous, though for some reason, they're on the disc as "deleted scenes" even though they're in the movie? I guess foreign films get short shrift in the DVD QA department...), but it's all very well executed and paced, with several tense sequences and near misses. Well worth checking out for fans of the genre. ***
That's all for this week. No idea what next week will bring, probably a no discernable theme week. Also watching a bunch of Simpsons Treehouse of Horrorses and reading a few books, which I'll try to write about some point as well...

Wednesday, October 08, 2014
6WH: Link Dump: Other Halloween Movie Marathons
It seems that I'm not the crackpot engaging in a horror movie marathon and general seasonal enthusiasm. These people are awesome, check them out:
There you have it. There are, of course, tons of other folks partaking, but these are the people I follow. You should too!

Sunday, October 05, 2014
6WH: Week 3 - Now Playing
I'm cheating a little bit here, as most of these aren't actually playing at a theater near you. Indeed, I don't think any of these got a particularly good release, mostly making the festival circuit or being released on-demand or something. That being said, they're all things that have only become available somewhat recently, and one just came out this past week, so there is that. I suppose I should have gone out to see
Annabelle
, but I didn't get around to it this weekend, perhaps later in the marathon...
Jason's Deceiving Speed (Robot Chicken)
Stage Fright (1987 trailer)
Stage Fright - I don't really like musicals, but when you combine musicals with slashers, well, the result is pretty decent. At first, I thought this was going to be a remake of the hokey Italian slasher (preview above), but aside from being mostly set at a theater, the two are very different. The opening establishes the tragic past that will drive the plot in the present, which is set at a theater camp. When the show director picks the tragic show and casts the daughter of a dead theater star, a murderer dressed up as the show's villain starts offing the competition. Or something like that. We're hitting all the slasher tropes pretty hard here, is what I'm saying. The opening is fantastic, a flashback followed by a big musical number that sorta introduces the major players at the camp. Again, not much of a musical kinda guy over here, but these numbers really do inject a sense of energy into the proceedings that would normally be rather drab in a similar movie. The film flags for a bit in the second act, but finishes reasonably well once the killer (whose musical numbers are all metal music) starts picking up the pace. I had a lot of fun with this. Nice cameo from Minnie Driver and for some weird reason, I always love seeing Meat Loaf in movies. I think I prefer the original killer's mask to the Kabuki version, but what are you going to do?
Hell No (fake trailer)
Grindhouse: Don't (fake trailer)
The Cabin in the Woods (trailer)
Willow Creek - This one has been making the rounds at festivals for a while, but has only recently become available on streaming. This is director Bobcat Goldthwait's found footage Bigfoot movie. Right away, you probably know what you're in for, so I won't go into too much detail about plot. In short, the found footage elements work (this is another one of those movies where the footage is from people who were themselves trying to make a documentary, in this case about Bigfoot) and the film holds together reasonably well. It is very derivative and The Blair Witch Project seems to have covered much of the same ground. Unlike the slasher movie's sorta comforting tropes, I generally can't get behind the found footage tropes. This worked reasonably well for what it is, but it didn't really do much for me until the last act. Most of this is done in a static two shot, with our two protagonists in a tent hearing all sorts of weird crap out in the woods.

That might sound boring, but it works really well, and when things do get out of hand, I like where the movie goes. It ends about how you think, but there are some tweaks to what that looks like that I found interesting enough. Ultimately, I'd been hearing about this movie for a long time, so it felt like a disappointment, but it's stuck with me reasonably well. **1/2
The ABCs of Death (trailer)
V/H/S/2 (trailer)
The Simpsons: Treehouse of Horror III
ABCs of Death 2 - Like its predecessor and indeed, most anthology films, this is a hit or miss affair. Unfortunately, after a promising start with A is for Amateur and B is for Badger, the rest of the film is mostly miss. There are occasional high points, but they're almost always surrounded by mediocrity. The brevity of each story/letter does keep the pace brisk enough that it never gets boring... and there are some that have really intriguing ideas. I'd say that it's overall better than the first film, but by evening things out, it also doesn't have the true standouts that the first film had. I won't go through each segment, but there are the ones that stood out for me as being pretty solid:

A is for Amateur (directed by Evan Katz) - An amusing story told in Gambit/Boondock Saints style where we see how a crime is supposed to go down, then watch how the plan disintegrates in reality. Ends with a touch of irony that is perfect. A great start to the anthology.
B is for Badger (directed by Julian Barratt) - An obnoxious television show host gets his comeuppance. It's pretty obvious what's going to happen right from the start, but it gets points for execution and the gag at the end of the bit.
M is for Masticate (directed by Robert Boocheck) - When they were making the movie, they left M open for a contest to see who could make the best short. This was the winner, and it might be my favorite bit from the entire movie.

Slow motion rampage set to music followed by a hilarious stinger at the end. Maybe they should do a contest for all the letters next time.
Z is for Zygote (directed by Chris Nash) - Unquestionably the most disturbing of the segments in this movie (though it never reaches L is for Libido levels from the first film), this one follows a pregnant woman in an old farmhouse who doesn't want to have her baby until her husband returns. It's nasty and grotesque, but it sticks with you and makes for a good way to finish off the anthology. **

There are plenty of other solid entries, and quite a few mediocre or half-baked ones. All in all, it's worth a watch for horror obsessives, but perhaps not for most folks.
And there you have it. Stay tuned for a week of Neo-Slashers. Exciting!

Wednesday, October 01, 2014
6WH: The Marathon Will Be Televised
Seeing as though we're living in the Golden Age of Television, it seems like I should be taking advantage of that in this Halloween Marathon of Horror. All the cool kids are doing it, so I might as well play along. Without further ado, here are some TV shows I've been watching of late:
From Dusk till Dawn: The Series - S1E1 - Pilot - Based on the Tarantino scripted, Rodriguez directed 1996 film, this series appears to be nothing more than an expanded retelling of the same basic story. It is very slick, well produced, and generally competent in its execution, but it suffers from familiarity (if you've seen the first movie). This pilot episode is an expanded take on the little pit stop that marks the beginning of the film. It is very well done, tense and well paced, but again, we all generally know how it's going to play out.

There are some minor differences here, as we get a closer look at the police officers in search of the Gecko brothers and some more details on the Gecko brothers' alliances across the border, but they all seem like minor differences. It's not at all bad, and in fact, this is a pretty tight episode. I imagine that if you haven't seen the movie, it would feel very effective... it's just that I've seen this story before and I feel like I know where it's going to end up. I like it enough to keep watching, but like a lot of Rodriguez's recent work, I'm not entirely sure it needs to exist...
From Dusk till Dawn: The Series - S1E2 - Blood Runs Thick - This second episode flashes back to the bank robbery that is only hinted at in the movie, and once again, it's well executed, but we all know where it's going to end, with mitigates the tension a bit too much. We are also introduced to the preacher (played by Robert Patrick, who is fine, but no Harvey Keitel) and get some more details into why he's doing what he's doing. We also see the Gecko's Mexical ally in more detail here, and it starts to diverge a bit more from the movie. It seems that Richie Gecko has some sort of value to the Mexican side of things (read: the vampires) that is not entirely clear to Seth Gecko (or, for that matter, us the viewers, as this was not really in the movie). It's still following all the beats of the movie, but I can kinda see the seeds of some twists and turns that might be different later on. I'm inclined to keep watching.
The X-Files - S2:E13 - Irresistible - I'm following along with Kumail Nanjiani's The X-Files Files podcast, and this was one that was recently covered. I forgot just how effective this particular episode really is. It's about an "escalating fetishist" who has gotten a taste for murder. It is exceedingly creepy. The X-Files was always good at casting, but when it comes to amazingly creepy dudes, they almost always hit it out of the park. Think Tooms (where the actor seems to be almost as creepy in real life as he is in the show), but also the dude in this show, who has a thing for women's hair, amongst other things. Really effective episode, and since I've been rewatching the entire series (because of the podcast), it actually made a bit more sense. This is a standalone, but it makes more sense when you realize that Scully has just been kidnapped by aliens and returned (or something like that). And of course, Mulder and Scully have great chemistry, even when one of them is suffering from some sort of issue. This episode also represents the growth of the show from wonky alien conspiracies and supernatural monster stories to more prosaic serial killer themes, something that was quite popular in the 90s (perhaps kicked off by The Silence of the Lambs). It's something the series wold come back to often, and while there are some glimpses of something that is perhaps supernatural, it is one of the epsiodes that is well based in reality (the visions of some serial killer survivors describe similar hallucinations of the killer appearing demonic at one time or another, for instance). One of the better standalone, monster of the week episodes.
The X-Files - S2:E14 - Die Hand die verletzt - I've already mentioned this before as one of my favorite X-Files episodes, and I have little to add to that. It's a great take on the old, hoary satanist fears of the 80s, simultaneously dismissing and reinforcing such fears. I love the idea of lapsed satanists being taken to task by more dedicated members of their own "religion", even if this is one of those episodes where Mulder and Scully really don't have much impact on the outcome of the story (except to act as witness).

I don't want to ruin anything and I've probably already said too much, but this one hits on many of the things that make the X-Files so great.
American Horror Story - S1E1 - Pilot - Despite the above, Horror television isn't all that common, and this is one of the few currently active horror tv shows. It's a sorta anthology, except that each story takes up a full season. This particular story, basically about a haunted house and the dysfunctional family who moves in, was the first season story. The second season was about an insane asylum, the third season about a coven of witches, and the forthcoming fourth season seems to be about circus freaks. This initial episode really runs the gauntlet of horror tropes. We've got a haunted house, a Harbinger (in the parlance of The Cabin in the Woods), ghostly twins (a la The Shining, except male), a former resident of the house (perhaps also playing the Harbinger), a gimp suit (!?), a maid who appears differently to some members of the family (also akin to The Shining in some ways that I won't go into). Despite some shotgunning of tropes, this particular episode held my attention pretty well, though the cracks were clearly visibile and I expect them to widen in future episodes. Still, it was better than expected and I expect to watch a few more episodes. That being said, nothing about this show really appeals to me. I get the impression, even from this first, solid episode, that things will get pretty ridiculous and nonsensical as the series grinds on, and that it will be mean-spirited enough that I can't really see myself rooting for anyone in the show. I'd love to be proven wrong, and so far, the show is certainly compelling enough, but I could see this sort of thing quickly devolving into something less appealing to me. I suspect that I won't even finish this first season (full disclosure, I watched about 4-5 episodes of the second season and pretty much gave up on it, and I wouldn't be surprised if the first season goes the same way). But there's only one way to find out!
That's all for now. Stay tuned for what I'm hoping will be a recently released horror weekend.

Sunday, September 28, 2014
6WH: Week 2 - Seventies Horror
After
enjoying last week's original Invasion of the Body Snatchers
, I decided to check out the remake, which I had never seen. Suitably inspired, I added two more seventies horror movies to the hopper for this week's theme. Not the most creative of themes, but it will have to do. Let's get to it:
That's all for now. Stay tuned for some more recent horror offerings next week, followed by a week of Neo-Slashers. Other than that, my schedule is still pretty open, so if you have any ideas for movies I should watch, let me know!

Sunday, September 21, 2014
Six Weeks of Halloween 2014: Week 1 - The Remade
My most favoritest time of the year has arrived, carrying with it leaf piles, mutilated pumpkins, decorative skeletons, fake cobwebs, and other oxymoronic traditions that are nominally ghastly but suddenly become socially acceptable. To celebrate the season, I always embark on a six week long horror movie marathon. Why six weeks? Because that's, like, two weeks better than four (the typical Halloween marathon length).
We kick things off this week with what I'm calling "The Remade". Mostly because that sounds cool and almost represents a horror movie title of its own, but in reality, I watched three classic horror movies from the 1950s that were remade in the 1970s and 1980s. Remakes have a somewhat spotty reputation amongst film nerds in general, and horror dorks in particular. The recent spate of
Platinum Dunes
(amongst others) remakes of beloved horror movies seems to be driving the current distaste, mostly with good reason. Remakes from other eras are perhaps not as universally reviled. For my part, I find it difficult to get too worked up about this sort of thing, especially since I've realized that a remake is generally accompanied by a corresponding release of a remastered, high-quality edition of the original movie. So yes, the
Black Christmas
remake wasn't great, but
the original
got a fantastic DVD release, so it's hard to complain. Similarly, this year's forthcoming
The Town That Dreaded Sundown
remake is welcome, if only because the
original
will suddenly come back in print and be widely available too (in this case, the remake shows some promise too, especially since they chose a relatively obscure movie to remake). In any case, movies from the 50s that were remade in the 80s actually worked reasonably well for the remakes (not covered in this post, but could/should be:
The Fly
, whose remake is
superb
). But it's still interesting to go back and revisit the remade, as I did this weekend:
So things have gotten off to an interesting start. Thematically, we've got a lot of Cold War fears being represented here, lots of alien menaces, communists are everywhere and they're going to take us over, don't you know? In addition, there's a lot of "No one will believe me about the crazy conspiracy" tropes. I'll have to see if these sorts of themes persist through other 50s movies, or if I just lucked out.
I have no idea what next week's theme will be, but rest assured, it probably won't be as quaint as the 1950s conception of horror. Also, just want to give a shoutout to the brainchild of the
Six Weeks of Halloween, Kernunrex
, who is of course going to put me to shame in terms of the number of movies he watches and quality of commentary he posts, so be sure to check him out. Also,
Bonehead XL
has already begun his marathon and will surely outpace me as well.

Wednesday, October 30, 2013
6WH: Week 6.5 - Speed Round and Halloween
Well here we are, a single day away from Halloween. Six weeks have come and gone, and we've watched a heck of a lot of movies. As per usual, I have not actually covered all the movies I've seen during the horror movie marathon. Sometimes a movie just doesn't fit with a given week's theme, or perhaps I only caught a portion of it on television, and sometimes I just don't have much to say about a movie. So every year, I close out the marathon with a quick roundup of everything I saw that hasn't already been covered. Behold:
Halloween
on tomorrow night, as per tradition, and some of this year's activities will spill over into the coming weeks of blog posts too. So stay tuned, and have a great holiday!

Sunday, October 27, 2013
6WH: Week 6 - The Eighties Were Weird
Coming down the homestretch, this week's theme was a serendipitous one, as I didn't realize until I was near finished that these were all 1980s movies, and that their batshit insanity quotient compared favorably with the rest of this year's marathon. Score. Otherwise, there's not much to tie these movies together, but still, it was an interesting one.
Stay tuned for the usual Speed Round on Wednesday, which will finish off this year's marathon. It's been a good one, and I'm already looking forward to next year!

Wednesday, October 23, 2013
6WH: Week 5.5 - Finishing Saw
Back in
Week 2, we watched a few of the Saw sequels
, ending on the rather uninspired
Saw V
. While I don't particularly love these movies,
Saw V
was the series' first clear misfire. Given the rather complicated (and actually pretty impressive) continuity between each film, I thought it would probably be better to finish off the series than to forget all the details and try and come back up to speed next year. So, will the final two installments represent a return to form, or was
Saw V
the beginning of a downward spiral?
Saw VI - Of course, this movie picks up right where Saw V left off, with Hoffman (aka Jigsaw Jr.) having triumphed over Agent Strahm and continuing Jigsaw's work. This time, the target is a health insurance executive, one who finds loopholes to avoid paying out claims. Yep, the Saw series' attempt to get relevant, I guess. And what's more, he's even relevant to the rest of the story(he apparently denied an experimental procedure for Jigsaw a while back). Meanwhile, Jill (Jigsaw's former wife) gets a box willed to her from Jigsaw, and proceeds to execute Jigsaw's final request. The police are also beginning to suspect that maybe all is not what it seems. There's a lot going on here, including a lot of flashbacks, but it holds together much better than the previous installment, and even starts to make a little sense. For his part, Hoffman is really emerging as a good villain, and Jigsaw's well laid plans allow us to root against Hoffman (not that we weren't before, but the series seemed content with him taking over for Jigsaw, rather than being a pawn, which is what he really is). The insurance executive is a good subject, and the film mines his story well. Of course, there are lots of traps here, and they're actually pretty well done. In the end, this isn't the best film in the series by a long shot, but at least the series is back on track.
Saw 3D - While I'm sure we'll see the series reemerge at some point in the future, this was billed as The Final Chapter, and it may be the only film series to reach seven installments in just seven years. Add in the complex and intricate mythology and continuity, and the series does have a certain charm, even if the gore and torture might be over the top. Fortunately, the series manages to go out on a strong note too. This is the best installment since at least IV, and maybe even going back to the original. Part VI ended in a way that set up a bit of a confrontation between Hoffman and Jill, but that doesn't quite turn out as fun as I thought it might. On the other hand, Hoffman does get what's coming to him, so there is that. There's another good Jigsaw target in this one: a guy who faked having survived a Jigsaw trap, and is parlaying that into a book deal and fame (we get a nice flashback of Jigsaw getting his book signed by the fraud, too). There's even a Jigsaw Survivor's Support Group, and thus we get to see a bunch of familiar faces... including this guy:

Man, I had really wondered if they'd ever get back to Cary Elwes' character, and I like what they did with him in this movie, even if it is a tad obvious what his role will turn out to be. I obviously didn't see this in 3D, and I generally hate that treatment, but in this case, it seems like it forced the filmmakers to come up with more creative traps and less camera jiggling and whatnot, which actually is a good thing. It's certainly not a perfect film, but it's actually a fun one, and it ends the series on a high note.
Once again, I can't say as though I particularly love the series. I like the continuity and puzzle-like nature of most of the plot, but a lot of it seems to be steeped a bit too much in misery for misery's sake, especially when Hoffman takes over for Jigsaw. Still, I'm impressed with how well the series holds together, and it never devolved into anything really cheap or gimmicky, like making something supernatural or psychic (or, uh, sending Jigsaw into space). This is impressive for a series done on the cheap in short timeframes (seven movies in seven years has to be a record of some kind).
I do think the series and I suppose the sub-genre as a whole, deserves a closer look. There are a lot of things about these movies that could benefit from a deeper dive, both from a series perspective but also from a thematic perspective. I'm not claiming these are particularly enlightened movies, but hey, if people could do it for slashers, it can be done for torture porn. As I mentioned in my
previous post on the subject
, I love the idea that in 20 years, some dork like me is going to look back on these films from his or her youth and marathon them (like I did with slashers), and then someone smarter than me will contextualize it into our post-9/11 angst or something like that. One can only hope.
In the meantime, we're running out of runway here. We've got one weekend left (no idea what the theme will be, if any) and then the Speed Round and the big day. I think there will be some bleedover into the following weeks as I finish off a few books and whatnot, but it's been a good year folks. Stay tuned.

Sunday, October 20, 2013
6WH: Week 5 - Anthologies
By their very nature, anthology films are a challenge. Anthology television series are more forgiving, as each story is meant to be taken on its own merits. An anthology film, though, is comprised of multiple stories that are meant to be watched together. This presents a few big issues. One is that some stories are better than others, leading to a perceived inconsistency in quality. Similarly, tonal shifts between stories can be jarring, though you could argue that this comes back to inconsistency. Finally, what is it about these stories that warrants being grouped together in a single viewing experience? It is this question that ultimately defines the film. In most cases, the talent behind the film is the reason for the anthology. Indeed, all three of this week's films are like that (more below). Unfortunately, this often leads to those quality or tonal inconsistency issues mentioned earlier, especially if the talent is spread out amongst the segments.
The best anthologies, though, seem to have a purpose, they add up to one larger experience. We've already talked about one of these during this year's Six Weeks of Halloween, back in
week 3 - Trick 'r Treat
. It is comprised of smaller stories, but they are interlocking and share the holiday theme. This is, naturally, a more difficult feat to pull off, and a lot of films will use some sort of framing devices to try and tie the stories together somehow, though this is often not very convincing.
Trick 'r Treat
also benefited from the fact that it was the product of a singular vision rather than a collaboration (as two of the below are). Ultimately, everything comes down to the typical horror movie measurements. Sometimes a mediocre collection can contain a gem that will stick with you far longer than most full-length features. So let's dive into a few of these and see what happens.
Hell No (fake trailer)
Creepshow (trailer)
The Simpsons: Treehouse of Horror
Creepshow 2 - I did not realize this until I started watching, but I'd seen this before, many moons ago... but the only segment that I really remembered was the second one. This may very well have been because I only saw the second one. Here in the on-demand digital future, it's hard to remember stumbling onto a movie on cable late at night, watching for 30 minutes, and then stumbling away. Anywho, this is the second installment of the series in which Stephen King supplies all the stories. George A. Romero remains involved, but as a screenwriter adapting the stories (rather than as director). The three stories are completely unrelated, and have a loose framing device about a child reading a horror comic supplied by a crypt-keeper-like, uh, creature? Whatever. The first story is about a wooden Native American statue that comes to life in order to avenge some injustice that was perpetrated on its owner. Entertaining enough, and very typical anthology story (bad people receive supernatural comeuppance, usually in ironic way). The second tale is the one that I remember, and it follows a group of kids who want to hang out at a lake. After swimming out to the little raft anchored in the middle of the lake, they notice a oily looking blob in the water... and it slowly proceeds to devour our hapless teenage heroes. I was terrified of this segment when I was a youngin, and it actually is a pretty effective setup. The blob in the water is a simple, elegant monster that really struck a nerve with my younger self. Unfortunately, there's not really anywhere for this story to go, and it ends in typical fashion. The third segment features a hitchhiker that simply won't die. Like the rest of the film, there's a base level of competence here that comports itself well enough, I guess. Ultimately, it's fine, if not really anything special. It's on Netflix Instant right now, so the effort to see this is minimal, so it's an enjoyable enough way to spend an hour and a half. **
Horror Movie Daycare (short)
Thanksgiving (fake trailer)
The Simpsons: Treehouse of Horror II
V/H/S/2 - I liked the first installment of this movie, though there were a few nagging complaints - notably the framing device, which was filled with annoying dudebros and made no real sense. This movie has a slightly better framing device, a PI and his assistant go to this house looking for a missing kid, only to find a bunch of VHS tapes and TVs and stuff, which they naturally start watching. This is mostly unrelated to the framing device from the first film, but the circumstances are similar enough that there might be some overarching reason for these framing devices that won't become clear until a later installment (I'm not holding my breath on that one, though!) Anyway, the gimmick here is found footage on said VHS tapes (wondering how obviously digital footage ended up on an analog tape is probably missing the point), and each segment is done by a different director (or 2 in some cases).

"Phase I Clinical Trials" is directed by Adam Wingard (of You're Next fame) and features a guy getting a digital eye, which has a built in recorder. Of course, this new technology also allows him to see... things. This segment certainly has the best jump scares of the weekend, and some otherwise effective imagery too, though it ultimately isn't something that sticks with you. "A Ride in the Park" comes to us from Gregg Hale and Eduardo Sanchez (of Blair Witch fame) and details a zombie outbreak in a unique way. This is clever, and very gory, and reasonably effective, though again, the follow through on these tales isn't that great. "Safe Haven" is maybe the most effective of the bunch, and it features a lot of really disturbing stuff. It's directed by Gareth Evans (of The Raid) and Timo Tjahjanto, and it follows a film crew making a documentary about a cult of some kind. Naturally, while they're their, some weird apocalyptic shit goes down. Now this is one that I did find very unsettling and I have a feeling it will stay with me a bit. Finally, we've got "Slumber Party Alien Abduction" from director Jason Eisener (of Hobo with a Shotgun), which is exactly what it sounds like. It's a little more difficult to follow this one, and while I found the events effective, something about it never quite congealed into something that I particularly enjoyed. Tonally effective, but not my favorite of the bunch. One point of order here, the theme in these stories appears to be that, well, everyone dies. This gets a bit tiresome, and may explain why I wasn't as invested in the last segment - I knew exactly what would happen to all these characters and didn't really care. Overall, well, it's a decent collection, about on par with the first movie. **1/2
Trick 'r Treat (trailer)
It's the Gifts That I Hate (Robot Chicken)
The Simpsons: Treehouse of Horror III
Three... Extremes - A cross-cultural anthology from Chinese, Japanese, and Korean directors, this one doesn't even bother with a framing device, simply presenting each story, one after the other (which, honestly, is fine, as framing devices often come off as being sorta tacked on). First up is "Dumplings" from Fruit Chan, a filmmaker I'm unfamiliar with. And this one is a doozy. It's almost as if he's daring you to walk out on this movie in disgust, and yes, I had some severe reservations with this segment once I realized what was going on. But it ultimately boils down to an old story, someone seeking to prolong their life by any means. On that front, it really is effective, if hard to watch (that sound design, ugh). Next, we've got Chan-wook Park's segment, called "Cut", which follows a director as he's confronted by a stranger. I won't ruin the segment, but it is probably the most traditional of the three, while still being somewhat harrowing. It bears a fleeting resemblance to that reviled torture porn genre, though it's far from the worst on that front. It's well done, and if you've seen his "Vengeance" films, this will strike a familiar note with you. Also worth noting is that the camera is much more dynamic here than in the first segment, and it fits well with this story (which could get a bit static in lesser hands). Finally, we've got "Box" from Takashi Miike, the most artistic of the bunch, and the most abstract. There's a lot of open questions here, but it basically amounts to a writer trying to cope with a tragedy in her past.

Ironically, while this movie has no framing device and none of the three segments are related, it holds together well as one viewing experience (maybe even better than the above two). Furthermore, the themes explored here are deeper and more mature. Attempting to defy the ravages of time, money and class issues, and coping with tragedy; these are not shorts for the faint of heart. On the other hand, this is the longest anthology by far, and I think perhaps even too long. Each segment is around 40 minutes or so, which isn't that long in the grand scheme of things, but the content didn't really need that much time. Still, it's an interesting watch, and I'm glad I got to it. **1/2
Holy crap, I can't believe we're already 5 weeks into the Six Weeks of Halloween. I'm betting you'll be seeing some more horror related posts after the high holiday of horror has come and gone... Anyway, no idea what I'm going to do next week, but stay tuned for the last two Saw films on Wednesday.

Wednesday, October 16, 2013
6WH: The Last Will and Testament of Rosalind Leigh
I can't believe we're already coming down the homestretch of the
Six Weeks of Halloween
horror movie marathon, but here we are... Tonight, we play along with the
Final Girl Film Club
and their selection of 2012's
The Last Will and Testament of Rosalind Leigh
.
"If you say in the first chapter that there is a rifle hanging on the wall, in the second or third chapter it absolutely must go off. If it's not going to be fired, it shouldn't be hanging there." - Anton Chekhov
This concept is known as
Chekhov's Gun
. These days, people often refer to it in the context of narrative twist endings, where some object or character, innocuously introduced early on in the story, turns out to be a key to the narrative. This being the internet, calling something a Chekhov's Gun is usually meant as a pejorative because,
like, dude, I totally noticed it for what it was and wasn't surprised by the twist ending at all
. But Chekhov's point wasn't necessarily to conceal the importance of the gun, just that you shouldn't be spending time on something if it's not essential to the story. I'm betting that Chekhov would hate
The Last Will and Testament of Rosalind Leigh
.
The plot here is that this guy Leon inherits his estranged mother's creepy old house, spends the night, and then leaves. Spoilers, I guess. The titular Will and Testament is mostly played in voiceover and not something that Leon directly interacts with or hears, but it seems that Rosalind Leigh liked her communications to be oblique and weird. Leon's parents were apparently part of a religious cult that worshiped Angels, and after the father died mysteriously when Leon was just a wee lad, Leon stopped believing and eventually left the house, never looking back (hence the estrangement). Until now! Will Rosalind Leigh save Leon's soul with her elaborate figurine collection?
More importantly, do we really care? Leon's kinda a melancholy turd. Aaron Poole plays Leon well enough, and he looks like a sorta cross between Aaron Paul (
Breaking Bad
) and Rob McElhenney (
It's Always Sunny in Philadelphia
), which I found amusing. And this movie is an actor's dream. It's all in one house, and you don't really see anyone else (there are some phone calls, off screen voices, audio cassettes, etc...), so he has to carry the movie on his shoulders. He's given plenty to work with, but it's all so vague that the character never really worked for me.
On the bright side, the film is absolutely gorgeous, and even when nothing is happening, the camera is always moving. I was never bored watching the movie, and I love the atmosphere this movie evokes. Amazing production design, and the cinematography is first rate. There's a great long take towards the beginning that takes you on a sort of short tour of the house, which is quite creepily appointed with all sorts of baroque figurines and humanoid figures, amongst all sorts of other melancholy stuff. The camera lingers over everything, even as it is constantly roaming through the household. It's as if the filmmakers are daring you to pick out the Chekhov's guns. Will all these figurines come to life? Will the organ pipes start playing a tune?
And to be sure, many Chekhov's Guns go off as you might expect. There's some knitted sayings on the wall, like this ominous one: "If you drop a knife on the floor a man will knock on the door, a spoon and a woman will knock, if a fork it will be neither." Naturally, whilst eating dinner, Leon drops his fork, which is followed by an immediate knock on the door. Spooky! We never see the person at the door, but we hear him and they have a nice conversation. Now, this was well executed, but not exactly earth shattering. Other Chekhov Guns are not nearly as successful. Another saying on the wall indicates that if the faucet is dripping, it will rain, and ZOMG, it does! A locked door with a missing key? I wonder what's behind it? We do get to find out, but it turns out to be nothing particularly important. There's a book called Communicating With the Dead, and Leon has a semi-relevant dream. Wow.
There's some hokum about a wolf-like creature inhabiting the backyard and the house, and there's a great big Angel statue that has an unsettling backstory, but nothing really comes of any of this. There's a ton of stuff that is alluded to or foreshadowed, but those guns never go off. And, to be fair, Chekhov was a short story writer. A masterful one, but given that context, you can see why he advises keeping only essential elements in the story. So red herrings can be fine if employed in the service of a great story, and it can be commendable not to hit up the obvious horror movie tropes where the statues and suits of armor come alive and attack our hero. There's a theme here about losing the faith, regret, and loneliness, and maybe some unreliable narration spiked with mommy issues for spice, but it never quite congeals into something that really connected with me. I will admit that I was a little surprised at the conclusion, not wholly in a bad way, but this movie at least sticks to its guns.
I can see why this movie has a following. It's impeccably made and again, gorgeous. While I'm sure it's a low budget film, in never feels that way, and it never goes for cheap thrills, which I can totally respect. Something this well made and mature also has to appeal to genre hounds who get sick of all the cheap, crappy horror out there. It is very ambitious and thoughtful and one could probably spend a lot of time parsing out what everything means... but on the other hand, why would you want to do that? I feel like this is a movie that could easily be cut in half (at least) and still work just as well (if not better), which is odd considering the running time is a relatively svelt 80 minutes. So it's not a total waste of time and I appreciate slow burn movies as much as the next guy, but this did not work for me. I guess I'm coming down on Chekhov's side here. If it's not essential, don't put it on screen. Alas, there's a lot of unessential stuff in this movie.

Sunday, October 13, 2013
6WH: Week 4 - Netflix of the Undead
Not much of a planned theme this week except to say that I was going to clean out my Netflix Instant queue and watch some stuff that's been lingering on "My List" for far too long. These three are also somewhat recent films, all from the the past 5 years or so. And as it turns out, all three films were somewhat uncommon takes on the undead, whether they be ghosts or zombies. Many quibbles to be had about that sort of theme (especially given the "uncommon" nature and twists on familiar tropes of the first two of these), but hey, I'm going with it, and you should too.
The Simpsons: Treehouse of Horror V: The Shinning (sorry, no vid online)
Shining (fake trailer)
Session 9 (trailer)
The Ward - Has there been a director who has fallen so far as John Carpenter? He went from genre-defining classics like Halloween and The Thing to worthless duds like Vampires and Ghosts of Mars. True, this happened over a long period of time, and Carpenter had a fantastic run in the late 70s and early 80s that only really tapered off in the mid 90s (with his last great film, In the Mouth of Madness (which is flawed, to be sure, but still wonderful). He's been largely absent from the filmmaking scene in this current century, turning in a couple episodes of Masters of Horror (of which only one, Cigarette Burns, is worth watching) and... this 2010 movie, his first in nearly a decade. Unfortunately, it doesn't quite feel like a Carpenter movie; it's more like a traditional horror film that's going through the motions, and while there's no dramatic issues with the movie, it never quite congeals into something fantastic either. But if you're in the mood, it will get the job done, which is normally fine, but less than what we expect from Carpenter, you know what I mean? There's not much here that is indelibly Carpenter. Perhaps its the lack of Carpenter soundtrack, or the general cinematography, but it never quite gets that Carpenter ball rolling.

The story is a typical one, set in an asylum where girls have been mysteriously disappearing. New girl Kristen (played by Amber Heard, who also played the titular character in All the Boys Love Mandy Lane from last week) quickly figures out what's going on and tries to protect some of the other girls. In a refreshing development, the orderlies and doctors are not completely evil rapist abusers (typical of this setup), though they clearly know something that Kristen does not. There is a twist at the end of this story, something that may not make complete sense (especially given the visual treatment) and is definitely not original, but works well enough so long as you're willing to go with it. Between the intro and the twist, though, the meat of the movie has a nice atmosphere and is reasonably well done. It leans too heavily on the "boo" moments and jump scares, while oddly eschewing a lot of opportunity for tension building. There are many sequences that could have been excellent stalk-and-kill scenes, but you get no inkling of the ghostly presence until it happens (as signified by a screech on the sountrack and a quick cut). As these things go, it's still reasonably well executed, and I actually kinda liked the ending (the last shot, in particular, is great), but this is no classic. Worth a watch for the Carpenter faithful, and it's fine, I guess, but perhaps Carpenter's early success is doing him no favors now. **1/2
Hardly Working: Slasher (short)
Werewolf Women of the S.S. (fake trailer - extended edition)
Pontypool - The premise sounds a bit suspect: it's a zombie outbreak, but it's mostly set in a radio station where three people are simply trying to make sense of what's going on outside and broadcast that to the rest of the world. A "bottle" story certainly befits the horror genre's low budget roots, of course, and as we find out how the infection spreads, it quickly becomes clear that this is actually the perfect setting for the story.

The first act plays out as a great thriller. You've got no direct contact with zombies, you're just hearing first hand and second hand accounts from folks calling in, and the producers are trying their best to piece together a coherent story. Things start to escalate in the second act, with zombies actually showing up at the station. Some of these scenes are terrifying. Just very tense stuff going on then. We start to find out what's causing all this, and it's a novel take on the typical zombie fare. There's a lot of interesting discussion to be had about all of this, and the movie does a great job positing this sort of metaphorical tie to the real world without getting preachy or overly didactic. Unfortunately, I feel like the third act falters a bit. Basically, there's not much resolution here, it just sorta ends. Oh, there's an attempt at resolution, and I guess you could call it ambiguous, but it doesn't quite work as well as it could. This is apparently based on a book, so I wonder if it's more clear there than in the movie. Its origins in literature makes sense though, as a lot of the dialog feels, er, writerly (and I mean that in a good way, it's really well done) and Stephen McHattie (typically cast as a villain, but making an excellent lead protagonist here) has a great voice and delivers it all with aplomb (Lisa Houle and Georgina Reilly also do well in supporting roles, but their dialog isn't as meaty). Regardless, despite the ending, I think this is very much worth watching and it actually might be one of my favorites of this 6WH... Definitely worth checking out, even if you're not a big zombie person (and for the record, I'm not). ***
The Hitchhiker's Guide To Murder (short)
Shaun of the Dead (trailer)
Slither (trailer)
Dead Snow - This movie can be summed up in two words: Nazi zombies. What else do you need, amirite? Alright, so we've got a typical horror movie setup: a bunch of kids (in this case, early 20 something grad students) head to a remote cabin for partying... and death! Other tropes are hit hard too. A creepy old man shows up to drop history on our unsuspecting heroes, plenty of slasher-like stalking sequences, and so on. The setting is great, all wintery snow and visible breath, but the tone is a bit all over the place. It's definitely got a goofy streak that I suspect would play well in a crowded theater, but watching it alone makes it seem a bit odd. Still, Nazi zombies.

Some amazing gore and the all out battle towards the end is great fun. Alas, the ultimate motivation of the Nazi zombies is a bit hokey (gold!) and inconsistent (there are folks who bite it that don't seemingly warrant Nazi zombie attention), and the ending leaves a bit to be desired (though the last shots are good). So yeah, I had fun with this, but it's not really pretending to be anything more than a movie with Nazi zombies in it. As gimmicks go, that's a good one, so I'd say it's worth checking out. **1/2
So there you have it. Three films down, 171 left in the queue. So much for cleaning out my list, heh. Stay tuned for a Final Girl film club review, moar Saw movies, and some feminist discourse on horror. Lots to come.

Wednesday, October 09, 2013
6WH: Link Dump: Other Halloween Movie Marathons
Apparently I'm not the only nutbar watching crazy horror movies and generally partaking in Halloween festivities. I know, right? These people are awesome, check them out:
There are tons of other blogs doing their own Halloween marathon, but I like these ones, so you should to. Special mention to
Horror Movie a Day
, which, after 6 years and 2500 reviews, has finally slowed down to a 1-2 post a week pace. So while he doesn't seem to be marathoning for the holiday this year, his site is still an invaluable resource of horror movie reviews. That's all for now. Still have no idea what I'm watching next weekend. Tune in on Sunday to find out!

Sunday, October 06, 2013
6WH: Week 3 - Shelf Sitters
Movie releases can be delayed for any number of reasons. The obvious explanation for the delay is if the movie is terrible, but for a surprising number of films, that's not the case at all. For instance, sometimes a movie gets made and everyone from studio execs to the audience loves it, but it still sits on a shelf for a year or two because the distributor or studio went out of business, or the rights were sold, or something along those lines. Other times, movies get shelved because clueless studio execs want a sure thing, so movies without big name stars that aren't remakes or sequels or blatant ripoffs of existing success get dumped. This seems to be a particularly trenchant problem when it comes to the horror genre, so let's take a look at some of the recent shelf sitters that have been (finally) making their way to audiences:
Another successful week. Stay tuned for, heck, I'm not sure what's happening next weekend. Perhaps a long-overdue Netflix queue cleaning? Maybe a no-discernable theme week? We shall see!

Wednesday, October 02, 2013
6WH: Televised Miracles, Havens, and more
I love The
X-Files
. I
revisited the series
last year,
mostly focusing
on the one-off creature-of-the-week type episodes (someday, I will go back and revisit the continuity episodes, but that day is not today). Now, we could quibble about it, but to me, The
X-Files
is a horror show, and it's probably my favorite horror TV show of all time. Sure, there are plenty of
Twilight Zone
or
Tales From the Crypt
episodes that I think are great, but they're anthologies and are more uneven experiences than
The X-Files
, where I generally enjoy spending time with Mulder and Scully, even in lackluster episodes. Since the
X-Files
has gone off the air, I have often found myself jonesing for this type of show. There are, in fact, many pretenders to the throne, but they never seem to scratch that itch perfectly. This is partly just the nature of the beast: the show I think I want would be seen as derivative and probably very boring. These pretenders, shows like
Fringe
,
Warehouse 13
(which has the added bonus of also being a sorta reprise of that old
Friday the 13th
series (you remember that, right? The one without Jason?)), and
Supernatural
(amongst many others), all have their merits and indeed have carved out an identity of their own (as well they should), but they just can't seem to hit that sweet spot the
X-Files
so consistently targeted. Despite that, I do still find myself checking out shows, new and old, in the hopes that they'll fill the
X-Files
shaped hole in my media consumption. And what better time to try this out than during the 6 Weeks of Halloween? Here's a few shows/episodes I've watched recently:
And that's all for now. Stay tuned for some long-shelved movies on Sunday!

Sunday, September 29, 2013
Six Weeks of Halloween 2013: Week 2 - Saw Sequels
In 2006, while grappling with the film
Hostel
, NY Magazine critic
David Edelstein coined the phrase "Torture Porn"
to describe the emerging focus on explicit scenes of torture and mutilation, as presented in not only
Hostel
but in films like "
The Devil's Rejects
,
Saw
,
Wolf Creek
, and even (dare I blaspheme?)
The Passion of the Christ
." Since then, the debates have never really stopped. On the one hand, "Torture Porn" is a poor descriptor because it is applied to widely and it implies a pejorative that isn't even really present in Edelstein's original article (He describes
Hostel
as "actually not a bad little thriller" and gives it a lot of credit for things like "the mixture of innocence and entitlement in young American males abroad", even while poo pooing the torture). That being said, the sub-genre went on to be almost universally reviled (at least, critically) for most of the aughts. In that way, I feel Torture Porn shares a certain kinship with the (also almost universally reviled at the time) slashers of the early 1980s. This immediately endears me to the sub-genre (and makes me think it a fertile ground for analysis in the future, what with the very real torture being debated out here in the real world, etc...), but it's still a tough sell.
In general, this revulsion isn't that controversial, even amongst folks who seek this stuff out. Movies agreed to be in the sub-genre are unpleasant affairs (to put it mildly), and will frequently prompt me to wonder why on earth I'm actually watching something like this. This isn't a new thing for me, I've often wondered why I'm attracted to the lurid sadism of horror films, but when I look closely, I find it's not about "horror" at all. Unless you consider various bits of culture, ranging from
frustratingly difficult video games
to Shakespearean tragedy, to be "horror" as well... Why is it that we, as humans, seek out and engage with pieces of culture that steep us in failure, tragedy, and/or pain? In attempting to explain paradoxical popularity of Greek tragedy, Aristotle argued that while we experience negative emotions in the course of our normal life, empathizing with fictional tragedy helps to purge those emotions from us in a cathartic way. That may be true of works like
Oedipus
and
Antigone
(or Shakespeare's work), it may even be true of a lot of horror films, but something about torture porn makes me question that thesis. I feel no real catharsis when watching
Martyrs
, I just feel dirty and, well, bad. Man, that movie is a downer, and I have a lot of respect for it, but I can never recommend it, nor do I ever want to watch it again. Perhaps the other philosophical approach would apply here - one cannot know happiness without experiencing sadness. Or something. What am I, Plato?
There were plenty of movies before
Saw
that could be considered Torture Porn (like
Audition
, which is fantastic, and
Ichi the Killer
, which is not), but
Saw
seems to be the real flashpoint of the sub-genre, not to mention its most (surprisingly) successful franchise. I actually think it's a pretty good movie. Clearly low budget and a bit sloppy, that kinda works in its favor, and while its influences are clear (notably
Se7en
and
The Abominable Dr. Phibes
, amongst others), it carved out an identity of its own. I have seen the second movie before, and while I was impressed with the continuity (a theme that will continue below), I found it to be less approachable (i.e. more "why am I watching this?" than catharsis). From there, I sorta opted out of the franchise. I've somehow seen the first few minutes of
Saw III
a few times, but never really followed through. Well, that ended this weekend:
So I don't love these movies, but I can see why they are popular (and I do like the byzantine, puzzle-like nature of the plots) and I like the notion of having a sorta Slasher movie equivalent in aughts. In 20 years, some dork will be marathoning these movies in much the same way I marathoned
Friday the 13th
movies or
Nightmare on Elm Street
movies, and I think that's pretty cool.
And if you're worried about what the popularity of these Torture Porn movies means, fear not, as the movement is largely over, having been displaced, oddly enough, by the relatively bloodless
Paranormal Activity
style ghost story (at least, in my mind). These are definitely more my style, to be sure, and we'll see some in the coming weeks. I hope!

Sunday, September 22, 2013
Six Weeks of Halloween 2013: Week 1 - Kaiju Movies
The most awesomest time of the year has arrived, bringing with it stuff like decorative corpses, mutilated pumpkins, bite sized candy, pumpkin beers, and a whole host of other nominally ghastly objects that suddenly become socially acceptable. Halloweentime is so fun, and it's the horror movie nerd's high holiday, so in honor of this most glorious of seasons, I always buckle down and watch a bunch of horror movies.
Inspired by
Pacific Rim
, I'm kicking the festivities off this year with a bevy of Kaiju movies. The Japanese term Kaiju literally translates to "strange creature", but to us yanks, it basically means "monster". I've seen bits and pieces of these over the years, and I believe I've even watched some in MST3K form (I definitely remember a couple of Mothra flicks from that era), but I've never given them a serious, sustained look. So let's do that:
And so the first week of Halloween is in the books, only 5 more weeks to go. Stay tuned for a look at some of the Saw sequels next week.

Wednesday, September 18, 2013
The Book Queue, Halloween Edition
As the
Six Weeks of Halloween
approaches, I've excitedly been planning the festivities. In a fun way, of course. I'm not a monster, even if that would be appropriate for the season. Anywho, after a few years of this, the horror movie marathon is pretty much on auto-pilot, and I could do that in my sleep. The thing that I've never been very good at, though, is aligning my reading schedule with the 6WH marathon. I managed a
decent showing last year
, but I kinda lucked into a couple of those choices, so I figured I should put some actual thought into it this year. As such, here's a few things I'm planning to read during the 6WH marathon:
And I think that should be enough to keep me busy for these 6 awesometastic weeks. Tune in Sunday for week one of the horror movie marathon. It's looking like Kaiju movies this weekend, so stay frosty. It's going to be good Halloween season!

Wednesday, October 31, 2012
6WH: Week 6.5 - Speed Round and Halloween
It's hard to believe that six weeks have passed and the big day has arrived, but here we are. As per usual, I have not actually written up every movie I saw during this festive Halloween season. Sometimes a movie just doesn't fit with a given week's theme, or perhaps I only caught a portion of it on television, and sometimes I just don't have much to say about a movie. So every year, I close out the marathon with a quick roundup of everything I saw that hasn't already been covered. Stay frosty everyone, here we go:
Sisters - An early Brian De Palma thriller where he, of course, apes Hitchcock... but to good effect. Lots of interesting twists and turns, and a couple of great split camera sequences too. Totally worth watching, actually one of the better things I saw during the marathon. ***

The Hunger - Tony Scott's first film, it's an overly artsy vampire flick that features a lot of boring long takes and you never really know what's going on and you don't really care anyway and hmmm, lesbian vampire sequence? Visually impressive, with feints towards some interesting concepts, but not much to really sink your teeth into. **
Idle Hands - Stoner comedy meets horror, and the results are actually a lot of fun, though I think your mileage may vary depending on how much you're into this sort of thing. Which, for some reason, I am. This may have been one of the most enjoyable movies of the marathon. ***
The Devil's Backbone - This is sorta like Guillermo del Toro's dry run for Pan's Labyrinth. A ghost story set in a creepy school during the Spanish civil war, this one is very creepy, with some great spook sequences, though it doesn't quite put you through the emotional ringer like Pan's Labyrinth (which isn't necessarily a bad thing).
Assault on Precinct 13 - John Carpenter's first film about the last night a police station is open. Staffed with a skeleton crew, they take in a crazy dude who, it turns out, has been marked by a local... gang? It kinda plays out like a zombie film or a siege film. Some really disturbing stuff (including a brutal child murder), but an ultimately effective and tense affair. I kinda enjoyed the relationship between Napoleon (one of the prisoners) and Ethan (the one cop left at the station) and the whole thing works well enough. I haven't seen the 2005 remake, but this original film strikes me as something that could certainly be improved upon, even if I enjoyed it quite a bit. ***
Book of Shadows: Blair Witch 2 - This movie is a bit of an abomination. It's not strictly a found footage movie, but it makes overtures in that direction by having the characters film themselves and watch the tapes later when they're trying to figure out what happened during a particularly raucous night in the woods. Some interesting ideas at the beginning here... It's a movie that acknowledges the existence of the first movie - very meta. But things devolve into silliness and boring shenanigans. A potentially decent twist at the end, but ultimately worthless unless you're a bad movie aficionado. Or Burn Notice fans! *
Slither - I forgot just how fun and gross and gory and entertaining this movie was. Another take on the pod people, but with some disgusting alien physiology, and lots of other fun stuff. Plus, captain Malcolm Reynolds! James Gunn needs to make more of these (apparently he's been tapped to make the Guardians of the Galaxy movie, which could be good I guess, but I'd rather he have the freedom to make something wacky like this or Super again). ***
Creature from the Black Lagoon - I thought I had seen this before, but it must have been one of the sequels or something because I didn't remember any of this. It's another one of them Universal monster movie classics, but I don't think it has fared quite as well as the others. It was entertaining enough and worth watching, but not one of my favorites. **1/2
28 Days Later... - I forgot how effective the first half of this movie is, and was wondering why this movie doesn't loom larger in my mind's eye... and then I got to that final third of the movie, which just drops off a cliff at some point. It's still weel made and effective enough I guess, but to me the emotional center of the film (spoiler!) is when Brendan Gleeson gets turned. It's just so heartbreaking, and the film never really recovers from that. Also, the motivation of the military guys is rather silly. *** (maybe less, but I love that first 2/3 of the movie)
The Shining - A classic, one of my favorites. I guess it's a little slow moving, but I love it anyway. There's just something so discordant, so unsettling about the movie that really gets under my skin. Also worth checking out, Filmspotting's sacred cow review... ***1/2
Ghostbusters - Yep, it's kinda an annual tradition at this point, and this is a true comedy classic. ****
Ghostbusters II - And this was quite a letdown from the perfection of the first one. Vigo is actually a pretty nice villain, but otherwise, this movie just devolves into ridiculousness. Gah, they drive the Statue of Liberty with a fricken Nintendo controller. **
Paranormal Activity 4 - I almost forgot to include this, which I think says something about the movie, which is fine I guess, but the series is really starting to show some fatigue at this point. The present day setting and fancy tech gizmos don't really add too much to the proceedings (though I guess the Xbox Kinect thing was used well enough) and at this point, I'm happy enough with the series, but for the first time, I'm not really looking forward to more movies. But who knows, maybe they'll surprise me. I'm kinda shocked it's managed to last this long. Worth watching, but probably the worst in the series so far. **1/2
Phantasm - Another annual tradition, not much else to say about it, but check out Radio Free Echo Rift's most recent podcast for a fun discussion of what makes this movie tick.
Halloween - "You know, it's Halloween... I guess everyone's entitled to one good scare, eh?"
So there you go. Another year, another crapton of horror movies. By my count, I watched 34 movies and 20 television episodes (I suppose I should have mentioned that I watched 8 Treehouses of Horrorses, but methinks I'll save that recap for next year sometime). This is actually somewhat less than last year, though I did have a film festival somewhere in there, which is tough to compete with. As usual, I'm significantly outpaced by the likes of
Kernunrex
, who averages something like 2-3 movies/shows a day. Not that it's a contest. It's been a great season, and don't you worry, next year's marathon will be on us soon enough. Have a great Halloween everyone!

Sunday, October 28, 2012
6WH: Week 6 - No Discernible Theme Week
Coming down the homestretch! Though we're battening down the hatches in preparation for the Frankenstorm (pretty much directly in the path over here), we nevertheless took in some horror films this weekend, because we're dedicated like that here at Kaedrin. Alas, no real theme this week, though that's a sorta
yearly
tradition
of its own. Let's see how we did:
The Texas Chainsaw Massacre (trailer)
This is gonna hurt... a lot. (Robot Chicken)
The Texas Chainsaw Massacre 2 - So, what to do when confronted with a chainsaw wielding maniac? Dennis Hopper knows the score. In this movie, he fights chainsaws with more chainsaws.

But I'm getting ahead of myself. This sequel is quite the odd duck. Hopper plays a former Texas Marshall named Lefty who has been hot on the trail of the cannibals from the first film... for a dozen years. So yeah, not very good at his job, but we're rooting for him anyways. It seems that said cannibal family has moved on, settling in the Dallas area and winning chile cookoff contests. Their secret? It's all in the meat. They're also quite the interior decorators. Anyway, when a DJ accidentally records the call of a victim, things get hairy for her. Or something. Plot isn't exactly the strongpoint of this movie. Inbred hicks with metal plates in their head? Hot chainsaw on chainsaw action? Yes. Storytelling? Not so much. That being said, it's an enjoyable enough film. It's a little goofy, but the series hadn't yet completely devolved into outright parody of itself (if memory serves, that distinction is held by the third installment). Tobe Hooper is an effective craftsman, and there's some creepy visuals here, though Leatherface is the sort of guy that's creepier the less you know about him... and we get a little too much of a look at him in this movie. Things go on perhaps a bit too long, but again, this is a mostly fun experience. **1/2
Jack Chop (short)
Howling III: The Marsupials (trailer)
Audition (trailer)
The Loved Ones - I don't know how I heard of this movie, but here it is, piping hot off the Netflix queue. It's a sorta Aussie torture porn flick, though not quite as extreme as other entries in the sub-genre. On the other hand, it does feature a creepy father/daughter kidnapping (what can I say, dude loves his daughter) and a frontal lobotomy administered via a power drill.

For his part, our intrepid hero does pretty well for himself despite said lobotomy. The main thread here is pretty effective and visually interesting, though I don't know that there's really enough there to sustain the entire movie. As it is, the thing is padded out by our hero's buddy, who is taking a hot goth chick to the school dance. As near as I can tell, there's no real purpose to that thread in the movie at all, except maybe to pad out the length a bit. It's an interesting movie, and worth watching for fans of torture porn. **1/2
The Simpsons: Treehouse of Horror I: Bad Dream House
The Raven, read by Vincent Price
House on Haunted Hill - Nothing like a little Vincent Price to liven up the Halloween season. In this movie, he plays a millionaire who invites 5 other people to spend the night in a haunted house, paying $10,000 to each person who survives the night. Clearly a movie that owes a lot to The Cat and The Canary, with multiple shots seemingly lifted right out of that earlier film. For a movie made in the 1950s, there's actually quite a bit of spooky imagery, and the film effectively establishes a lot of tension during the early proceedings. As things proceed, we find out that Price and his wife don't exactly have the best of relationships, and are plotting to kill one another and blame it on the other guests. This is all in good fun, though the tension mostly dissipates once you realize what's going on. Still, the twists and turns in the final act are entertaining and well done, and at 75 minutes long, the movie certainly doesn't overstay its welcome. ***
I didn't realize it until now, but if I had been more careful about the third movie selection, I could have done a power-tool murder weapon theme or somesuch (I'd think of a better name, but since I can't actually use that theme... what was I talking about again?) Anyways, it's been a fun six weeks. The big day is coming up quickly, and if my home hasn't been completely devastated by the Frankenstorm, I'll post the annual Speed Round - quick takes on all the other movies I watched this season, but which didn't quite make it to their own post. See you (hopefully) on Wednesday!

Wednesday, October 24, 2012
6WH: Jekyll
The Six Weeks of Halloween horror marathon continues with this BBC series written by Steven Moffat, who would go on to produce the most excellent
Sherlock
series as well as take on the show running responsibilities for the most recent seasons of
Doctor Who
. Like
Sherlock
,
Jekyll
is a modern-day retelling of a famous Victorian-era story, in this case Robert Louis Stevenson's famous novel,
The Strange Case of Dr Jekyll and Mr Hyde
.
As with a lot of other British shows, this one is a simple, 6 episode season that has had no real follow-ups (though I suppose Moffat left things open enough in the end to continue the story if needed). Once again, this is a bit of a modernization of the story, so Moffat is able to play with the conventions established in Stevenson's original novel, even to the point of self-awareness by referencing Stevenson's novel.
The show starts a little on the slow side as it establishes the setting and situation our main protagonist is in. Many mysteries and conspiracies are cycled through, and our main character has quite the interesting arc, making you wonder who is the real villain of the story. For the most part, this plays out in a grand tradition of fun, as you learn more and more about Jekyll and Hyde, their origins, and how they impact those around them. I don't want to give much away, but there are plenty of red herrings and mysteries that are eventually resolved in a somewhat satisfactory manner.
The production is generally well orchestrated, with solid visuals and music, if perhaps not quite as polished as a usual TV production would be. It shares a lot in common with
Sherlock
, though it clearly retains an identity of its own.
As horror, it's not really gory or scary, per say, but it certainly touches on such sub-genres and establishes a tension all its own. I found the beginning to be a bit on the slow side, but it became more involving as things went on, and there were certainly of twists and turns ans the series progressed, each episode ending on a minor cliffhanger, but proceeding anyway. I wouldn't call this a masterpiece or anything, but I had a fun enough time giving it a gander during the Six Weeks of Halloween...

Sunday, October 21, 2012
6WH: Week 5 - Italian Horror
One thing I've noticed has been missing from this year's Six Weeks of Halloween festivities is, well, craziness. Don't get me wrong, I've watched some weird stuff this year, but let's just say the batshit insane quotient has been lacking. This sounds like a job for Italians! They may not make any sense, but that's what being batshit insane is all about. Things kicked off well this weekend, though they gradually got less and less wacky as time went on. Ah well, there's always next week.
That wraps up Italian horror week. I think next week will end up being a "No Discernible Theme Week", depending on what Netflix can get me... Stay tuned, still plenty of horror and mayhem on the way.

Wednesday, October 17, 2012
6WH: Halloween Season's Readings
Every year, the Six Weeks of Halloween marathon creeps up on me, and I completely forget to line up some good horror books to read. Well not this year! I've already detailed my first season's reading a couple weeks ago, the near-comprehensive
Slasher Movie Book
, and in this post, I'll chronicle some other recent readings along those lines, as well as some genuine horror fiction. Let's get this party started:
And that's all for now! Stay tuned for some batshit insane Italian horror on Sunday.

Sunday, October 14, 2012
6WH: Week 4 - Now Playing
Alrighty then, enough with the
obscure
historical
horror. Out with the old, in with the new. This week, we look at some current horror flicks. Two are still in the theater, one just came out on Netflix Instant (it was apparently in theaters a month or two ago), and all are worth watching.
That's all for this week. Stay tuned, next week is Italian horror week. Got a couple Argento films lined up, along with some other stuff...

Sunday, October 07, 2012
6WH: Week 3 - Revisiting 1981
This was originally going to be a week chock-full of slashers, but despite an excellent start on that front, things gradually got less-and-less slashery. As it turns out, all three movies are bona fide members of
the horror class of 1981
, a year in which changes in distribution and low-budget independent filmmaking conspired to release an explosion of horror movies on an unsuspecting populace. Much of this was driven by the slasher craze, but horror in general was booming in the early 80s and particularly in 1981. Naturally, I've already seen a lot of the classics from that hallowed year, but there were a few high profile movies I'd missed out on for whatever reason, so here goes:
So there you have it. Not really sure what next week will bring, perhaps some stuff currently in theaters, or maybe just a week with no discernible theme. Stay tuned!

Wednesday, October 03, 2012
6WH: Tales from the Crypt - Season 1
Tales from the Crypt was one of those shows I was vaguely aware of, but never really watched much. Let's just say that I was young and foolish and didn't appreciate the Crypt Keeper's puns. Now? I value a good pun. Is that value ironic? Oh God, am I becoming a hipster? Well, whatever, I figured it was worth revisiting this show, and since the first season was only six short episodes, it wasn't too much of a time investment. It's funny, but I never quite realized just how much talent was involved with this show. In this first season alone, we've got episodes directed by Walter Hill, Robert Zemeckis, and Richard Donner. And that's not even considering the familiar actors and writers. Plus, the episodes are a relatively short 25-30 minutes, so even if you don't care too much for an episode, you don't have to put in that much time. So let's see how the first season fared. There were only 6 episodes, so I got through them pretty quickly:
The Man Who Was Death - So what happens when an executioner (the guy who throws the switch on the electric chair, to be specific) loses his job because the state outlaws the death penalty? Why, he simply starts freelancing his executioning, that's what.

This was actually a great start to the series; well acted and visually interesting with an appropriately ironic outcome. Lots of longish takes and breaking of the fourth wall, and well written too. Like The Mad Executioners from this past weekend, this one also has shades of Dexter, as the executioner punishes folks who are getting away with murder... I really enjoyed this one, and it set the tone rather well for what would follow.
And All Through the House - Regular readers know of my affinity for Holiday Horror, and this tale of murder, greed, betrayal, escaped mental patients dressed as Santa, and general mayhem makes for a fine addition to the pantheon of axe-wielding Santas (of which there are surprisingly many).
Dig That Cat... He's Real Gone - A bum is endowed with 9 lives and attempts to get rich at a carnival sideshow by using up his lives as Ulric the Undying. Basically, he kills himself on stage, and people pay boatloads to see it. Great central performance by Joe Pantoliano and you know what, even Robert Wuhl is pretty great as the sleazy sideshow showman. Again we get lots of fourth wall breaking as Joey Pants explains how he came to acquire his 9 lives (let's just say that it involved a mad scientist and a cat), and overall, this is the third straight great episode.
Only Sin Deep - Well, I guess they can't all be winners. This tale of a gold-digging hooker who sold her beauty to a pawn shop so that she could seduce a rich dude is fine for what it is and certainly better than a lot of other horror anthology episodes I've seen (I'm looking at you, Fear Itself!), but it's a distinct step down from the first three episodes. For a series whose premise essentially boils down to "Isn't it fun to watch bad people get their comeuppance?", it's hard to say that I just didn't like our main character here, but I really just couldn't see much redeeming quality to her character. In the first three episodes, the main characters had at least some likable traits, however minimal. This lends a certain pathos to the tragedy. Here, we've got nothing. And she's pretty dumb to boot. Not horrible or anything, and the premise could work, but I wasn't a big fan.
Lover Come Hack to Me - Rich but meek Peggy marries handsome douchebag Charles. Aunt Edith is wary of Charles (assuming he's just marrying Peggy for her money), but Peggy just wants to have a nice honeymoon. But, of course, the road is blocked and they're forced to spend the night in a spooky house. Hijinks ensue. Interesting change of pace for the series so far, and a nice series of reversals make this one an improvement over the previous episode, but perhaps not the best of the series so far. Still, I liked this episode quite a bit.
Collection Completed - Ah the perils of retirement. The great M. Emmet Walsh plays Jonas, the new retiree who doesn't seem to enjoy spending time with his wife and all of her pets. Naturally, he takes up a... hobby. Heh. Solid episode, but a little on the melodramatic side, which ain't really my thing. Still, it's fun enough. Not quite the strongest finale for the season, but a worthy episode nonetheless.
So the quality seemed to fade a bit towards the end of the season, but it was all enjoyable enough that I immediately added season 2 to my Netflix queue.

Sunday, September 30, 2012
6WH: Week 2 - The German Krimi Film
One of the more obscure sub-genres of film is the German
Krimi
, which translates to "crime" or "mystery thriller". Interestingly, these movies all had their origin in the crime novels of ridiculously prolific British author Edgar Wallace (dude wrote somewhere on the order of 175 books). I had never heard of these movies before, but J.A. Kerswell devoted a short chapter to this movement in his
Slasher Movie Book
.
...the krimi was at its height of popularity from the end of the 1950s to the mid-1960s (although it was still being made into the early 1970s). Mostly filmed in Germany, the krimi films fetishized England and presented a decidedly Germanic idea of Englishness, which produced an otherworldly, alternative reality. ...These krimis are typically peopled by dastardly villains in outlandish costumes - featuring everything from a green skeleton in a cape to a whip-grasping monk in a red habit and pointy hat.

Increasingly flirting with the horror genre, the krimi satisfied the conventions of the crime caper as well as Teutonic farce.
By today's standards, these are pretty tame films, and as the description above might imply, they're not out-and-out horror, though they have leanings in that direction. There are some key horror conventions on display here though, including POV shots, macabre mad scientists, masked killers, and, strangely, a lot of throwing knives. I'm glad I tracked these down, but the overwhelming reaction I had to all of these movies was that they had some interesting ideas that weren't quite fully developed. This was perhaps due to the time they were made, but hey, if you're looking to remake movies, these seem like great candidates to me. Anywho, let's get this party started:
Apparently latter
krimi
pictures were coproduced in Italy and released as giallos there...
Italian Giallo films
had emerged and evolved alongside the
krimi
, but quickly overtook the German sub-genre in terms of visual style, violence, and mayhem. I found this to be an interesting exercise, but I'm a much bigger fan of Giallos and quite frankly, these aren't
really
horror films. There are some horror elements, but for the most part, they're probably, at best, thrillers.

Wednesday, September 26, 2012
6WH: The Slasher Movie Book
I like slasher movies. There, I said it. Of course, longtime readers of the site (all 5 of you!) already knew that, as slashers tend to comprise an inordinate proportion of movies watched during the
Six Weeks of Halloween
horror movie marathon I do every year. As sub-genres go, it's not particularly well respected, but again, I like them. I've
written about this before
, so I'll just say that I find them comforting, like curling up under the sheets on a cold autumn night. Oh sure, they're all working from a relatively limited and predictable formula, but sometimes that works and I'm a big fan of folks who are able to find new and interesting ways to think
inside
the box.
Despite all the slasher movies I've seen, I'm far from an expert. Enter
The Slasher Movie Book
. I didn't realize this, but the book was written by J.A. Kerswell, who runs
Hysteria Lives!
website as well as the Hysteria Continues podcast I
mentioned recently
.
Having read the book, I think it's safe to say that Kerswell is indeed an expert, and not just on slasher movies. Indeed, the first several chapters of the book cover broad swaths of horror movie history. He's mostly focusing on proto-slashers, but it's clear that Kerswell has broad expertise in the rest of the genre as well. As most horror movie histories begin, this one starts with the
Grand Guignol
(a theater in Paris that specialized in short plays featuring graphically portrayed acts of torture, murder, and general mayhem), but quickly transitions into
silent horror films
(which have guided my recent viewings).
From there Kerswell spends a chapter on German "Krimi" (translates roughly to "Crime" or "Mystery Thriller") films, a sub-sub-genre originating in the 1950s that I'd never even heard of before (as such, I will be devoting this coming weekend to some Krimi films I was able to wrangle from Netflix, tune in Sunday to see the results!), then moves on to the Italian Giallo movement (which is a sub-genre
I've enjoyed greatly
) and other similar proto-slashers from the 60s and 70s.
But the bulk of the book focuses on the Golden Age of the Slasher film, those hallowed years between 1978 and 1984 when slashers were formally codified and replicated ad nauseam. Starting with
Halloween
and basically ending with
A Nightmare on Elm Street
, there were seemingly hundreds of slashers made and released in that era. And Kerswell's seemingly seen
every last one of them
. I mean, I know I said I'm not an expert, but this dude outstripped my knowledge on just about every page. The book is nearly comprehensive, especially in the Golden Age portions. Unfortunately, that breadth of film knowledge comes at the expense of depth. Most films warrant little more than a sentence or two. The classics of the sub-genre obviously get more attention, though even these portions are not exhaustive. But really, how could they be? There are probably a thousand movies mentioned in the book; going into meticulous detail on every single one would be tedious and boring.
Instead, Kurswell does a pretty deft job and summarizing the ebbs and flows of the genre, from the origins of various conventions in early films to the progression of said conventions through the Golden Age. He traces the genre's roots as they move from gritty realism to a reliance on the supernatural to the self-reflexive parodies that kept it alive. He's identified the trends and movements within the genre while cataloging examples to demonstrate. This is a book I assumed would bog down in repetition or simple regurgitation, like that part in the Bible where
Jeremiah begat Jededia, Jededia begat Jebediah
and so on, for like 10 pages. But this never really reached that kind of boring territory for me. Of course, I'm kinda obsessive about this stuff, so this book fed me a steady stream of new and unknown movies, all contextualized with stuff that I was already familiar with. It worked well.
The book rounds things out with a look at International slashing, the dark days of slashers, "Video Hell", the reinvigoration of the sub-genre at the hands of
Scream
, and a survey of latter day horror.
I
found out about the book
from Brian Collins, the guy who runs the estimable
Horror Movie A Day
website, and I think his review is pretty spot on, and he's qualified to make statements like this too:
...there's enough evidence throughout the book to suggest that I won't always see eye to eye with him, as he refers to New Year's Evil as "dull" (no movie with a killer name-dropping Erik Estrada can be considered as such, in my opinion) and considers the (IMO) rather bland House On Sorority Row to be a top-tier slasher on the same level as My Bloody Valentine. But I have to remember that everyone has their own favorites; the book's introduction explains that Halloween II was his first slasher and thus he has a soft spot for it, though he's thankfully honest about its shortcomings in the text itself. And he's on the right (meaning: MY) side for some other underrated flicks, such as the 2005 House of Wax, and he also (correctly) refers to Cold Prey II as one of the best post-Scream slashers, a bit of a surprise given his affection for Halloween II, which it was clearly aping.

I'd never judge a book of this type on a few opposing views of some low-rent slasher films, however - it's meticulously researched and the occasional flubs are likely due to typographical error, not ignorance (though he seems to suggest Wes Craven directed Hills Have Eyes 2 AFTER Nightmare On Elm Street, when in reality they were just released that way). But I'd have to stop just shy of calling it "exhaustive," as there are some puzzling oversights. No mention is made of 1991's Popcorn, for example - strange given the fact that it was one of precious few slashers of that time (and fairly well regarded to boot), and Craven's Shocker is also missing, odd considering that the "death" of the slasher cycle of the '80s could probably best be exemplified by one of the genre's founding fathers trying and failing to create a new slasher icon. No Dr. Giggles either, another "too late" attempt to revive the sub-genre. I wouldn't consider this odd in a typical book that just covered the marquee titles (Friday the 13th, Halloween, etc), but come on - there's two paragraphs on To All A Goodnight but not even a passing reference to Horace Pinker? For shame...
Brian is dead on (read: he agrees with me) about
New Years Evil
and
House On Sorority Row
, and some of his omissions are good calls to... One omission I would mention is
Alice Sweet Alice
- Kurswell does mention it in passing under it's original title (
Communion
), but I would have expected more info on what I thought was one of the clear proto-slashers (I mean, not even a picture of that creepy mask? Come on!) You can't please everyone, I guess. As mentioned above, Kurswell needed to walk a fine line here. Too much info and the book gets cumbersome and boring, too little information and doofuses like me whine about it on the internets. Again, this book is about as good as it gets when it comes to breadth of information.
It's also a very pretty book. Paperback, but all in color, with oodles of gorgeous poster art and stills. I'm not one of them poster art curators that seek out foreign lobby cards and obscure movie art, but I can appreciate that sort of thing when I see it, and if that's your bag, you'll love this. Tons of goofy stuff, along with genuinely effective imagery.
It's a fun book for fans of the sub-genre. Kurswell seems genuinely enthusiastic about the subject and treats it with a respect that few do. As a result, I've come away with dozens of movies I want to track down (if not, uh,
hundreds
). But don't worry, I'm only planning on spending one week on out-and-out slashers (probably next week).

Sunday, September 23, 2012
Six Weeks of Halloween 2012: Week 1 - Silent Horror
The leaves are turning, the wind is gusting, little plastic corpses and bite sized candy are showing up in grocery stores, along with graveyard themed decorations and mutilated pumpkins. It's my favorite time of the year, and as usual, it's time to celebrate the season by watching lots of horror movies. As usual,
Kernunrex has gotten the festivities started off in style
, and gives as good an introduction to the concept as one could hope for:
Halloween, the high holiday for horror geeks, has no equal. When is the science fiction fest? Which day do comedy kooks celebrate? Would there ever be a spaghetti western wingding? No, horror is special; it's primal and emotional, tapping into the deepest parts of our psychology and yanking at those uncomfortable pieces we normally pretend do not exist. Something this unique deserves more than a mere day of honor at the end of October. I say: let Halloweentime last for six weeks!
Hell yes! Six weeks of horror movies and pumpkin beer, let's get this party started. Stock the Netflix queues, batten down the hatches, it's gonna be a bumpy ride. Every year, I start off the season thinking to myself:
self, you should probably become more familiar with silent-era filmmaking, why not spend a week doing so?
Then I promptly forget as I tear through a bunch of
trashy
slasher
movies
or
Giallos
or what have you. Well not this year!
My experience with silent horror films is pretty much limited to a viewing of
Nosferatu
not that long ago. I guess you could also consider
Hitchcock's silent film The Lodger
as horror too. The silent era of film is a bit of a blind spot in general, so it's definitely something I should be making myself more familiar with, and this provided a good excuse. So it was a quiet weekend, if you take my meaning. Let's see how much choices were:
Well there you have it. I still can't say as though I'm in love with the silent era, but I do find some of these movies fascinating, if only because of their influence and historical value. Next week, I shall return with some proto-slashers, including a German Krimi film and whatever else I can scare up.
Update:
Rex posted some thoughts on
The Cat and the Canary
.
Again Update:
Bonehead XL
is also writing about The Cat and the Canary. It's all Cat and Canary, all the time on the internet! You should watch it too! Ok fine, he's got a bunch of other reviews too and his site promises to be another 6 weeks of Halloweeny fun.

Wednesday, November 02, 2011
6WH: Week 6.5 - Speed Round and The Big Day
It's hard to believe that Halloween has already come and gone. These 6 weeks of horror movie watching seem to go faster every year (and
hitting up Fantastic Fest
probably accelerated things this year as well). Well, as usual, I haven't written up all of the movies I've seen this Halloween season; perhaps it didn't fit with a given week's theme, or perhaps I just didn't have much to say about it. Whatever the case, I typically do a quick roundup of them all during the last week of the marathon, so here goes:
So there you have it, another year, another crapload of horror movies. Excluding all of my Fantastic Fest movies (all 19 of them), I watched 27 horror films (and about 6 TV episodes). Including FF, that makes for 46 movies, which is still falling far behind Kernunrex (who watched a whopping 61 1/3 movies and 27 episodes of TV shows), but I'm quite happy with the season. Like every year, I'll probably end up watching some more horror flicks into the holidays, but posting on the blog will return to normalcy soon.

Sunday, October 30, 2011
6WH: Week 6 - The Slasher Calendar (Again)
I've
done this before
, so I won't go over why so many slasher films are centered around holidays and dates, but yeah, they are. I don't know that I've seen every holiday slasher, but there are certainly enough that you could create a calendar of events throughout the year, with at least one or two slashers per month. Fortunately, there are some holidays that are still open, so if I were to actually make a slasher, Flag Day is still available (perhaps I could combine it with
jellyfish and crocoroids
). Anyway, in visiting the calendar this year, it's become clear that I've exhausted most of the good holiday slashers, and am in the distinct second or third tier. But no matter. Slashers are like cinematic comfort food. So let's get on with it:
Well there you have it. I can't believe Halloween is tomorrow. This whole season flew by. I'll probably post my typical Speed Round post on Wednesday, as I've seen a bunch of movies that didn't quite fit with previous weeks' themes. And quite frankly, I'm still in the mood for horror. We may just need to make this the 8 weeks of Halloween or something. Have a great Halloween!

Wednesday, October 26, 2011
Dr. Anton Phibes' Abominably Erudite, Musically Malignant, Cursedly Clever Halloween Horror Movie Quiz
Dennis Cozzalio of the Sergio Leone and the Infield Fly Rule blog has
posted another of his famous movie quizes
, and as always, I'm excited to provide my answers. Previous installments answering questions from
Professor Hubert Farnsworth
,
David Huxley
,
Professor Fate
,
Professor Russell Johnson
,
Dr. Smith
,
Professor Peabody
,
Professor Severus Snape
, and
Professor Ed Avery
, are also available... But now, here are my answers to the sinister Dr. Phibes:
1) Favorite Vincent Price/American International Pictures release.
It is perhaps dreadfully uncool to pick the film the entire quiz is named after, but my pick is honestly
The Abominable Dr. Phibes
. It's a fine film by itself, but it's also much more influential than most of its contemporaries, influencing the likes of
Seven
and even
Saw
(not to mention the franchise that spawned and the whole torture porn sub-genre).
2) What horror classic (or non-classic) that has not yet been remade would you like to see upgraded for modern audiences?
This is quite a difficult question. For one thing, a lot of movies that get remade have no real need of a remake - they're perfect the way they are. So what does need a remake? Well, there are some movies, no matter how great they are, that are just products of a different time, and could use some updating. There are some movies that just don't have enough of a budget or production value, and they could also benefit from a remake. Finally, there are movies that have a really neat premise that fall down when it comes to execution. That last one is especially difficult because they're not normally good or beloved, and thus are unlikely to be greenlit by a studio exec. But for the purposes of this question, there are no studios or commercial concerns, so what movie to pick? Well, when it comes to classics, the obvious choice would be
Creature from the Black Lagoon
- the only of the old Universal monsters that hasn't been updated and redone ad nauseum. The reason for the Gill-Creature's lack of remake probably has less to do with the popularity of the character than to the fact that it was one of the few Universal creature features that was totally original. Dracula, Frankenstein, and the Mummy (which is mildly arguable, but I'm including it anyway) are so popular because the characters are in the public domain (Universal owns some aspects of the appearance of the various monsters, but that is easily avoided because the characters themselves are not). Because of this, characters like Dracula can be continually reinterpreted and reinvented for new audiences and generations. Indeed, Dracula has racked up over 200 appearances in film - one of the most portrayed fictional characters in all of cinema. But the Gill monster? It will never be as popular because Universal had so tightly controlled the copyright... at least, not until the film enters the public domain. On the other hand, maybe it's a silly movie that wouldn't survive a reinvention. But we won't know unless we get someone talented to give it a shot, and it's probably worth trying.
3) Jonathan Frid or Thayer David?
Well, I've never been much of a Dark Shadows kinda guy, so I'm afraid I can't really give a good answer for this, except to say: Jonathan Frid. Because I feel like it.
4) Name the one horror movie you need to see that has so far eluded you.
There are a lot of questions like this in these quizzes, and my answers tend to fall on a particular era of film: Silent Films. In keeping with that
The Cabinet of Dr. Caligari
is probably the one classic horror film that has so far eluded me. Along with several hundred others, but I keep thinking to myself:
Self, you should really become more acquainted with the Silent Era.
And then I promptly ignore that impulse. Indeed, for this year's 6 Weeks of Halloween marathon, I had originally intended to devote a week to silent films (including
Caligari
), but there's only one week left, and I really want to watch me some slasher films. But I will get to silent horror at some point. Oh yes.
5) Favorite film director most closely associated with the horror genre.
A truly difficult and tricky question. Does someone like David Cronenberg count? He spent the first decade or so of his career putting out solid or even great horror films, but he has since moved on to other genres (mostly). How about John Carpenter? He's made two of my favorite movies of all time (
Halloween
and
The Thing
), but he's also made some stinkers and he hasn't even made a decent movie in over 15 years (though I have yet to see
The Ward
). Maybe it's just that I'm bad at picking favorites. Names are just coming to me. Mario Bava. Don Coscarelli. Alfred Hitchcock (does he count?) Sam Raimi. Wes Craven. Jeeze, we could be here for a while. I'll stop now.
6) Ingrid Pitt or Barbara Steele?
Hey, I'm actually mildly familiar with these two. Mildly. I'll go with Ingrid Pitt, because I've seen her in more things, but Barbara Steele is no slouch...
7) Favorite 50's sci-fi/horror creature.
A tough one. The Gill Creature kinda qualifies (is that really sci-fi?), but in the interest of variety, I'll go with
The Blob
. There's something just so great about the inhuman, unfeeling nature of the blob.
8) Favorite/best sequel to an established horror classic.
Aliens
is the first to come to mind, but while it's quite a tense affair, I don't know that I would call that a horror film (though the
Alien
certainly was) so much as an action/adventure/thriller. The other obvious choice is
Bride of Frankenstein
, a film many believe is better than the original (though I'm not with them on that, it's still among the best sequels). And while I wouldn't call anything in the Friday the 13th series "classic", I do have an inordinate fondness for
Jason Lives: Friday the 13th Part VI
. Yeah, did I say I have trouble picking favorites? Because I do. Oh, and
Phantasm II
. And definitely
Evil Dead II
. Ok, I'll stop now.
9) Name a sequel in a horror series which clearly signaled that the once-vital franchise had run out of gas.
This one's really hard, because there are so many horror series, all of which run out of gas from time to time, only to be revitalized (even if only for a short time). There are probably a bunch of Dracula movies that would fit that mold. But what the hell, I'll just say
A Nightmare on Elm Street 4: The Dream Master
, which just stopped the series in its tracks (not that it was soaring so high at that point, but still) and I don't think it ever really recovered...
10) John Carradine or Lon Chaney Jr.?
These two actors have over 500 films to their credit. Yikes. I'll go with Lon Chaney Jr., for
The Wolf Man
alone.
11) What was the last horror movie you saw in a theater? On DVD or Blu-ray?
Last horror movie I saw in the theater was
Paranormal Activity 3
(I was surprised that the series had not worn out it's welcome - I
generally enjoyed it
). On DVD, it was Lucio Fulci's goretastic
The Beyond
(fun, but not much to it other than gore, which I will grant, is pretty awesome in that movie). On Blu-Ray, it was
Dylan Dog: Dead of Night
, a mildly diverting film that was enjoyable enough, though again, nothing special. On Netflix Streaming, it was
The Sentinel
, a decent 70s haunted house film that is nevertheless kinda sloppy and disjointed and very weird. Interesting, but nothing to go crazy about.
12) Best foreign-language fiend/monster.
The most obvious answer would be
Godzilla
, though I've never been a particularly huge fan of those movies. The "fiend" part of the question does indeed open this up to probably too broad of a category, so I'll just leave it at Godzilla.
13) Favorite Mario Bava movie.
Oh, this is a difficult one, but after a microsecond of thought, I'll go with
Blood and Black Lace
. Impeccable.
14) Favorite horror actor and actress.
Oh, this is an easy one, right? Cause there aren't that many actors or actresses that do a lot of horror films, right? RIGHT? Ok, fine, I'll go Boris Karloff for the actor, and Jamie Lee Curtis for the actress.
15) Name a great horror director's least effective movie.
John Carpenter's
Vampires
and
Ghosts of Mars
. Another question that could probably have a thousand answers, unfortunately.
16) Grayson Hall or Joan Bennett?
Again with the Dark Shadows? I decline to answer. Ok, fine, Joan Bennett. There. You happy now?
17) When did you realize that you were a fan of the horror genre? And if you're not, when did you realize you weren't?
When I was in fifth grade, I hated horror films. Or, at least, I was terrified of them and avoided them at all costs. Then, one halloween, I spent the night at a friend's house, and we watched
Halloween
. Nothing like peer pressure to get you to watch something you wouldn't normally watch. And I was shocked to realize that I
loved
the movie. I was hooked. I started watching all the 80s slashers that came on TV (through my fingers at first, then when I realized that it wasn't that bad, I really started to eat up horror films), and now I watch nothing but horror movies for the six weeks leading up to Halloween every year. Not to mention all the other horror films I watch throughout the year.
18) Favorite Bert I. Gordon (B.I.G.) movie.
I can't say as though I've seen a lot of his movies, but
Empire of the Ants
comes to mind.
19) Name an obscure horror favorite that you wish more people knew about.
This is a hard one because "obscure" can be a relative term. What constitutes obscure for a horror fanatic? It's difficult, because horror fanatics watch a lot of obscure movies just for the hell of it. But my pick will be
Mute Witness
, a movie that I rarely hear about, even in horror film circles. I won't ruin it by talking too much about it, but it's about a mute woman who witnesses a murder and then has to escape the clutches of the murderers, even though she's in a remote area and can't speak.
20) The Human Centipede-- yes or no?
Yes. Look, it's a disgusting concept, but I have to admit that the first film is reasonably well made and even restrained. It was nowhere near as bad as I feared. On the other hand, the
sequel
is pretty foul. But even that is well shot and there's something interesting about what he chose to do in that movie. These are films I would probably never recommend to anyone, but if you're inclined to watch disgusting movies, these are fine.
21) And while we're in the neighborhood, is there a horror film you can think of that you felt "went too far"?
The aforementioned
IMDb - The Human Centipede II (Full Sequence
is certainly a candidate, but the one that came to mind after that was
Martyrs
, a film I have a lot of respect for, but which also made me wonder what the hell I was doing watching this thing.
22) Name a film that is technically outside the horror genre that you might still feel comfortable describing as a horror film.
Genres are inherently fuzzy. That's part of their charm! That being said, a couple examples would be
Blue Velvet
and
The Silence of the Lambs
and maybe even
Se7en
. Did I mention that I'm bad at picking just one film?
23) Lara Parker or Kathryn Leigh Scott?
Alright, Jesus, I'll watch Dark Shadows, ok? Just stop giving me these choices!
24) If you're a horror fan, at some point in your past your dad, grandmother, teacher or some other disgusted figure of authority probably wagged her/his finger at you and said, "Why do you insist on reading/watching all this morbid monster/horror junk?" How did you reply? And if that reply fell short somehow, how would you have liked to have replied?
I haven't been around too much of this sort of attitude, so I don't really have an answer prepared, but I'm sure I could come up with something about the nature of fear or something. And quite frankly, anyone who's so lacking in empathy that they can't understand why someone would *gasp*
like something different than them
, is probably not worth responding to...
25) Name the critic or Web site you most enjoy reading on the subject of the horror genre.
Brian Collins and his amazing
Horror Movie a Day
. I don't know how he does it.
26) Most frightening image you've ever taken away from a horror movie.
A difficult one, as the most frightening stuff, for me, is the stuff that's not shown. But just to answer the question, I'll say
Phantasm
has quite a few shots that haunt me...
27) Your favorite memory associated with watching a horror movie.
Well, I've already mentioned my first viewing of
Halloween
, so I'll call out my first viewing of
Paranormal Activity
. Before it got hyped to high heaven, it was just a small film, struggling to get a release. The filmmakers managed to wrangle some midnight screenings (and later used footage of the crowds in their trailer), one of which I got to attend. It was a big and fun crowd, there were lots of scares, and as a midnight showing, I didn't get home until around 2:30. And if you've ever seen the movie, you know that all the bad things that happen... happen at around that time. Let's just say that I stayed up for a while after that.
28) What would you say is the most important/significant horror movie of the past 20 years (1992-2012)? Why?
Two films come to mind.
Scream
's postmodern approach made it ok to make horror movies again. I know a lot of people don't like it or love it, but it is an important film, if only for the influence it's had on the genre. The other film would be
The Blair Witch Project
. It wasn't the first found footage, mock-documentary film (nor was it even the only one made that year!), but I think it might be the most effective one, and given the strength of the format over the past decade or so, I think that deserves a callout.
29) Favorite Dr. Phibes curse (from either film).
"Death of the first born" from
The Abominable Dr. Phibes
. Ironically, an quasi-unsuccessful curse, as well. But it was elaborate and horrifying, moreso than most of the others.
30) You are programming an all-night Halloween horror-thon for your favorite old movie palace. What five movies make up your schedule?
Well, at least you didn't say I could only pick one movie.
Are you sure I can't pick 10 movie movies? Or maybe 20? This is hard, but I'll leave it at those 5, as I could be here all night tweaking the list.
And there you have it, another great quiz. I'm already looking forward to the next one!

Sunday, October 23, 2011
6WH: Week 5 - Haunted Houses
Well, the past 5 weeks have flown by much quicker than expected (perhaps because of the first two weeks or so were taken up by Fantastic Fest). This week's theme is haunted houses, so let's get this party started:
And that covers that. Tune in on Wednesday for a my answers to a long horror movie quiz, and then next Sunday for another edition of the Slasher Calendar!

Wednesday, October 19, 2011
6WH: Link Dump: Other Halloween Movie Marathons
As you might expect, I'm not the only one drinking fiendish pumpkin beers and watching all sorts of horror films in preparation for Halloween. Here are a few blogs I follow that have been playing along with the season:
And I think that just about does it for now. Stay tuned for some more horror goodness on Sunday. Not sure if it will be haunted houses or another slasher calendar, but it's going to be awesome either way.

Sunday, October 16, 2011
6WH: Week 4 - Wes Craven
The six weeks of Halloween continues with three as yet unseen Wes Craven horror films, including some of his most recent work. Craven's an interesting director. He's worked primarily in horror and he's made at least two or three seminal films in that genre, but even his "lesser" works generally have something going for them. Even in films that don't necessarily work, he always manages to strike a nerve or two, which is more than could be said for most other directors. This week, I watched three of his films:
Shocker (trailer)
It's the Gifts That I Hate (Robot Chicken)
The Serpent and the Rainbow (trailer)
The People Under the Stairs - I was a little surprised at just how batshit insane this movie ended up being. It's a really, really strange film. It begins with some poor folk, including young Fool and Ving Rhames, attempting to rob the slum lords that have been making life hard. There's a persistent rumor of buried treasure in the rich folks' house, but things are not what they appear. Once the man and woman of the house show up, things start to get really crazy, thanks in large part to gleefully manic performances by Everett McGill and Wendy Robie (both of whom were apparently in Twin Peaks as well). It turns out that they're brother and sister and they've locked their kin in the basement and... holy shit, did he just get dressed up in a gimp costume and start shooting a shotgun at everyone?

Yeah, it's that kinda movie. The other character worth noting is the house itself. Filled with trap doors and secret passages, it's one of the best creepy houses out there. But aside from some well executed "Boo!" moments, it's not really much of a scary movie. Indeed, given the antics, it's actually rather funny. I can't really tell if that's intentional or not, but I had fun with it. It's certainly not a perfect film, but as I mentioned earlier, it does scratch a certain itch. **1/2
The Simpsons: Treehouse of Horror VI: Nightmare on Evergreen Terrace (sorry no vid online)
A Nightmare on Elm Street (trailer)
My Soul to Take - So if The People Under the Stairs was insane, this movie goes ahead and increased the Batshit quotient by at least 4 or 5. It doesn't make much in the way of sense, but it's strangely compelling and watchable nonetheless. There's something about a serial killer known as the Riverton Ripper and 7 kids born prematurely the night the Ripper was caught and disappeared (they never found the body, zomg!) Naturally, when the Riverton 7 turn 16, the Ripper comes back to kill them all. Or something. It doesn't really matter. It's just an excuse to do some slasher-esque horror, which isn't exactly groundbreaking, but which I generally enjoy. I guess you could say there's a bit of a whodunit as well, but in a movie this bizarre, it's hard to say whether or not it was all that well executed. It's not a particularly good movie, but like all of Craven's films, there's something that strikes a chord here. Sure, it's filled with dreadful teenage dialogue and whatnot, but it all comes together reasonably well. I think the film is a bit unfairly disparaged, even if it isn't particularly great. Perhaps because we know Craven is capable of more, but ultimately, I'd call this an interesting failure rather than an out-and-out failure. It's got some interesting elements and at least he's trying something strange and different, which is more than can be said about most other horror films these days. **1/2
Wet Nightmares (short)
Scream (trailer)
How Scream Should Have Ended (short)
Scream 4 - The first Scream film was a clever and self-aware slasher film, the culmination of two decades of horror films. The second film looked at slasher sequels, and like most of it's target films, it's not as good as the original. The third film tread that same familiar ground, and like most franchises that make it to a third film, that installment was pretty horrible too. So now we come to Scre4m (Screform?), where Craven teams up with the original writer, Kevin Williamson to take on the whole Remake/Reboot trend. The film opens with a familiar phone call sequence... with a twist. And it actually works really well. Unfortunately, the rest of the movie never quite lives up to the promise of those initial sequences. This isn't to say that it's bad, I actually quite enjoyed it. All the familiar faces are there, along with an all new teen cast that's just ripe for stabbing. In particular, I enjoyed Hayden Panettiere and Alison Brie, though neither is given much to do in the movie.

Still, it's all good fun. Some of the dialogue gets a bit too on-the-nose at times, and the premise is getting pretty tired by now, but it was certainly a big improvement over the third film and maybe even the second film (I haven't seen either in a while, but that's the impression I get). If you're a fan of slashers and dislike the general trend of remakes/reboots, check it out. ***
And that just about covers it for this week. Not sure what I'm going to hit up next week, but perhaps some haunted houses are in order!

Wednesday, October 12, 2011
6WH: Week 3.5 - Fear Itself
Fear Itself
is a horror anthology TV series that ran on NBC in 2008. It's sort of the unofficial third season of the
Masters of Horror
series which aired on Showtime, but this time it's on network television, so the episodes are shorter and feature less gore, nudity and profanity. Like
MoH
, each episode is essentially an independent story made by different writers and directors, usually folks famous for their horror chops. And like
MoH
, the series so far appears to be very uneven. So far, none of the episodes really approaches
MoH
's best stuff, though one or two are mildly diverting enough to be worth watching for genre fans. It's available on Netflix streaming (and I feel ok saying that now that they've reversed the whole Qwikster debacle), so I've hit up a few of them this past week (note: apparently the series was aired out of the originally proposed order, which is how Netflix has it ordered):
Well, things haven't been particularly encouraging so far. I doubt I'll get much farther into the series this year, especially seeing as though I still haven't seen all the Masters of Horror episodes (which are also mostly available on Netflix streaming)... See you Sunday for some Wes Craven awesomeness.

Sunday, October 09, 2011
6 Weeks of Halloween: Week 3 - Val Lewton Horror
In 1939, RKO-Radio Pictures was the smallest of the major studios. Its first ten years had been tumultuous, but things were looking up. They had just offered the talented youngster Orson Welles a multimillion dollar contract, hoping to capitalize on his success in their radio division. Welles' first film was
Citizen Kane
, which opened to critical praise and has gone on to be frequently cited as the greatest film ever, but which also lost money for the studio at the time. In addition, Charles Foster Kane was obviously based on newspaper magnate William Randolph Hearst, who took the film none too kindly. In response to Welles' hubris, Hearst's media outlets boycotted the film, intimidated theaters into following suit, and threatened RKO exects with exposing fifteen years of suppressed Hollywood scandals. Welles' second film,
The Magnificent Ambersons
was even less successful.
After some leadership shakeups, one of the ways RKO sought to reverse their fortunes was to focus on B movies, and specifical B horror movies. Enter Val Lewton, who was offered "artistic freedom" if he accepted a few conditions:
He had to produce "horror programmers" with runtimes under 75 minutes.
Each film had to come in under a $150,000 budget.
Each film's title would be determined by marketing research.
Lewton's salary would be $250 a week.
Lewton readily agreed, famously noting that "They may think I'm going to do the usual chiller stuff which'll make a quick profit, be laughed at, and be forgotten, but I'm going to fool them . . . I'm going to do the kind of suspense movie I like." And he certainly seemed to do so. There were no classical monsters in Lewton's movies (the closest he came was with zombies, but those aren't the Romero zombies we're all too familiar with these days). They seemed unique and rather restrained. In today's gore-happy world of Human Centipedes and Saws, they seem downright quaint, but they're still very interesting.
Cat People: RKO studio head Charles Koerner was apparently of the opinion that vampires, werewolves, and man-made monsters had been over-exploited and that "nobody has done much with cats." Before Lewton even went to work, the title was chosen: Cat People. Lewton was apparently terrified of cats and drew on folk tales from his native Russia to make this film. The story concerns a Serbian girl, Irena (played by Simone Simon), who is convinced that she is cursed to turn into a panther and kill the man she loves. In theory, very similar to The Wolf Man (and other "enemy within" type stories), but in practice, a very strange yet well executed film.

There a number of effective sequences, including a nighttime chase sequence where the audible footsteps quickly dissapate, replaced by the quieter patter of a stalking cat. There's also a tense sequence in a pool, and another in an office (where our heroic architect brandishes a T-square, which looks very much like a cross). There are some panthers in the film, but the action is usually shown in shadow - an effective choice. I don't want to give the film too much credit, but it does prefigure a lot of what became known as the hallmarks of film noir. Many of the techniques in this film were used ad nauseam in the decade to follow. For instance, many of the scenes are framed in such a way that Irena is confined by shadows or other such shapes (for instance, at the zoo, the shadows of the zoo's cages surround her), indicating that she is trapped by the curse of her people. This was replicated numerous times in film noir, using things like venetian shades to indicate the bars of confinement. Much of this is due to cinematographer Nicholas Musuraca, who was heavily influenced by German Expressionism and who helped refine the various noir techniques throughout the 1940s. Indeed, after launching Lewton's first three films for RKO, director Jacques Tourneur moved out on his own, eventually teaming up with Masuraca again to produce one of the classic films noir, Out of the Past. Cat People is restrained, yet filled with lurid love triangles, repression, and vanity, all exacerbated by the supernatural folk tales of Serbia. The film was a big success, some saying that Cat People saved RKO, which was nearly bankrupted by Welles' shenanigans at the time. It's a tame film by today's standards, but quite interesting nonetheless. ***
Silver Bullet (Robot Chicken)
The Leopard Man (trailer)
Cat People (1982) (trailer)
The Curse of the Cat People: The most intriguing thing about this sequel? There are no cats or panthers or pumas. Well, in the opening shot, there is a black house cat that scampers across the screen, but other than that, nothing. The title had been handed down from the studio's marketing department, but Lewton, unphased, wrote a "very delicate story of a child who is on the verge of insanity because she lives in a fantasy world." The film features much of the cast of the first film, including the... ghost?... of a cat woman. Despite the lack of cats, it turns out to be a very poetic and personal film about the fears and dangers of childhood. By 1944, RKO had moved Jacques Tourneur on to other things (their thinking being that splitting Lewton and Tourneur, they would get twice the output for the same price), so Lewton hired Gunther von Fritsch, whom he fired almost immediately because he was so slow (remember, these movies were made quickly and on a tight budget). In came a young Robert Wise, who would go on to direct classics like The Haunting and The Andromeda Strain (among many others). Once again, audiences were quite taken with the poetic and humane story presented in the film. It's a very different film, practically unrelated to the original, but still quite effective in its own right. ***
Full Moon Tonight (Robot Chicken)
Isle of the Dead (trailer)
The Seventh Victim (trailer)
I Walked With a Zombie: I actually watched these films a bit out of order, as this was the second of Lewton's productions, also directed by Jacques Tourneur. A recurring theme of Lewton's work seemed to be his exasperation at the titles he was handed from the marketing department. In this case, he was quite distraught until he came up with the idea to simply adapt one of his favorite books. He described this movie as "Jane Eyre in the West Indies." With zombies. (Note, this was 60-70 years before Pride and Prejudice and Zombies, and the numerous mashups that followed). Not being that familiar with Jane Eyre, I can't say as to how successful Lewton was in terms of adaptation, but the film itself is pretty damn good. There are several standout sequences, my favorite being when two women, dressed in white, navigate through a dark field towards the distant drums of a voodoo ceremony (which are, in themselves, a wonderfully atmospheric touch). Ultimately, I didn't find this as enjoyable as the two Cat People movies, but it was an interesting watch nonetheless. **1/2
The Simpsons: Treehouse of Horror III: Dial "Z" for Zombies (sorry, no clips online)
Ghost Ship (trailer)
I Sell the Dead (trailer)
The Body Snatcher: Another Robert Wise film, this time based on the short story The Body Snatcher by Robert Louis Stevenson. Here Lewton was relieved by the good title and the classic source material (which also happened to be in the public domain), though exasperation came later when the initial script, which had introduced much more mayhem than Stevenson's original story called for. Lewton himself rewrote the script at the last moment, making sure that the film still appealed to stars Boris Karloff and even the ailing Bela Legosi. Well, whatever his worries, the film turned out fantastic. Wise and Lewton relished being able to create a period piece that could still be filmed cheaply. Legosi was very ill at the time, so he was not quite up to speed, but luckily, he played a rather small part as the mad scientist's half-wit assistant, so his infirmities were actually appropriate for the role. Karloff was at the top of his game though, delivering the sharp dialogue with gusto.

The story concerns a doctor (played by Henry Daniell) who requires fresh cadavers in order to continue his studies and teach his students. The law being somewhat in opposition to this practice, he had to hire an insolent cab-man (Karloff) to rob the graves of the recently deceased. When there are not enough bodies to meet the doctor's needs, the cab-man resorts to murder! It's all very well done, the relationship between the doctor and the cabby gradually escalates with tension, and Karloff and Daniell clearly got under each other's skin. The film reaches its climax with Karloff delivering a wonderful monologue: "I am a small man, a humble man, and, being poor, I have had to do much that I did not want to do. But so long as the great Dr. MacFarlane jumps at my whistle, that long am I a man. And if I have not that, I have nothing." Karloff's performance is something to behold. Having spent most of his career playing various monsters, Karloff clearly relished playing a human being, even if the character was a manipulative villain. In today's parlance, he's just chewing the scenery. Playing opposite Karloff was the capable Henry Daniell, who certainly holds his own as the conflicted and guilty doctor, ashamed of his past and perhaps even his future. Once again, while perhaps a bit grisly for its time, this is tame by today's standards... but it's definitely worth watching for Karloff's performance alone. ***
Ah, it's good to be back in the flow of traditional 6WH posts. Stay tuned for some quick reviews of the Fear Itself anthology series and I think I'll end up covering three Wes Craven movies next week. Recommendations are always welcome, though I can't guarantee I'll get to it (but if it's available on Netflix streaming or Amazon Prime's free streaming, I'll probably give it a shot).

Wednesday, October 05, 2011
Fantastic Fest Dispatch #3
Coming down the homestretch, only a few movies/events left to go over. See also:
Dispatch #1
and
Dispatch #2
.
Extraterrestrial - So. Nacho Vigalondo. Best director name ever? Probably. But he's an institution at Fantastic Fest. You see him all over the place, and later in the night, he's usually drunk and very animated. Here at Kaedrin, we're big fans of his work. His 2007 film Timecrimes made my best of the year list, and is an entertaining and intricate time-travel story. He's also the director of numerous short films, including 7:35 in the Morning, which was nominated for an academy award (note to self: seek more of these out!)

As a followup to Timecrimes, Vigalondo started working on an even bigger, even more intricate script. Knowing that it would take a few years to get that going, he set about doing a film in the meantime, which brings us to Extraterrestrial. Julio wakes up in Julia's apartment with quite a hangover. After some awkward pleasantries, he seeks to depart... and that's when they notice. Cell phones, land lines, television, and the internet are down. And there's something, something massive, in the sky, sitting above Madrid.

It's a setup we've seen a million times before, but it doesn't play out like any other similar film. In a very real sense, this is similar to Melancholia in that the SF premise is only a catalyst for the human story. It is almost literally window-dressing. But unlike Melancholia, this movie remains awesome. It's twisted and funny. Really funny, actually. It's Nacho Vigalondo's take on the romantic comedy, and probably best of it's ilk that I've seen in a long time. It's perhaps a bit silly (it is a comedy, after all), but I think it works very well. It doesn't hit all of my personal buttons in quite the way that Timecrimes did, but in a big way, this is a more assured film, and I'm glad that Vigalondo has avoided the dreaded "sophomore slump". Highly recommended - if you get a chance, give it a watch. ***1/2
The Day - I don't like post-apocalyptic movies. There are a few exceptions, but a filmmaker has to do a lot to make me overcome my disdain. In this film, we follow a group of 5 survivors as they attempt to make it past cannibal-infested land. They're carrying two jars of hope and faith (i.e. seeds), with which they hope to establish a semblance of civilization again. Of course, they get cornered and have to fight, and there are revelations and twists and turns and badass action sequences. In particular Ashley Bell was impressive as the female lead. Not quite Ripley, but clearly a conflicted badass. It's ultimately a fun film, but I always have nagging questions about post-apocalyptic worlds that are never quite explained. Fortunately, this film wisely chooses to completely ignore whatever caused the apocalypse, instead focusing on the struggle for survival. This mitigates the nagging question problem, though those issues still arise after the film ends. This sort of thing might hold it back from true greatness, but I'm also willing to go with it, and the film manages wring tension out of its premise. Good ending too. If you're a fan of post-apocalyptic movies, give it a try. **1/2
100 Greatest Kills - So I was sitting next to a guy during The Day whose name was Tron (apparently not named after the movie - he was born before it came out). Very nice fella, and he told me that I would LOVE this 100 Greatest Kills event. I didn't realize it, but apparently they take submissions for the best onscreen kills, and if you submit it, they'll play it during the event. That being said, they try to keep things obscure, though they do give the classics their due. When I first got in the theater, the lights dimmed, and they started playing Stairway to Heaven while showing all of the most famous death scenes. Great selections here, but this isn't really why you attend. They immediately started playing some truly obscure stuff (quite frankly, I don't remember any of these), including a series of kills from 80s VHS movies. Some of the kills were also quite disgusting. For example, in one of the video movies, a guy cuts open a pregnant woman, grabs the baby, screams, and throws it against the wall. This actually sounds a little more horrifying than it looks, as it's quite low budget and very poorly acted, so it comes off as being a little comical. But still disgusting. Some of the others were also pretty gross. Not helping was the little digital gizmo they had that let them play and replay death scenes, sometimes in excruciating slow motion. Examining the Scanners head explosion frame by frame was pretty darn fun. We also watched the Brad Pitt death from Meet Joe Black many times. The final clip was a 15 minute gorefest from another of those video movies from the 80s (seriously, how do people find these things?) and it was quite disturbing. But they gave out free copies of Tobe Hooper's Eaten Alive, so look for a capsule review of that during the 6WH... Overall, it's a really fun event. If you're not squeamish, it's highly recommended...
Master Pancake Presents: Highlander - So this wasn't actually part of Fantastic Fest, but my Austin friends got me a ticket to see it and I cleared my schedule that night to see it. For the uninitiated, Master Pancake is basically like MST3K, but it's performed live. The three guys that do it are very funny, and it's actually quite a production. They start off with a simple introduction and banter, set up a drinking game (in this case, you have to drink anytime sparks appear on screen - and if you've ever seen Highlander, you know that anytime a sword strikes something, it emits sparks, so there was a lot of drinking), and then launch into the film, with a brief intermission and skit performed live onstage in the middle of the film. Lots of mocking, especially of Sean Conner's unbelievable performance as Juan Sanchez Villa-Lobos Ramirez (seriously, he plays this Egyptian Spaniard without even attempting to maks his Scottish accent). Very funny, and a great time. If you're ever in Austin, it's well worth trying to get yourself a ticket for Master Pancake! Thanks again to Kaedrin reader and friend Spencer!
And that about covers what I saw at Fantastic Fest. I saw 19 movies, went to 4 events, and of course, Master Pancake too. I won't go through the pomp and circumstance of a full awards post, but here are a few:
All in all, quite a successful festival. Will I go again next year? It would certainly be really nice, but I'll have to see what my schedule is like (not to mention money, vacation time, and so on). I definitely want to go to the festival again sometime, as I did have a blast... And that concludes my Fantastic Fest posting. Regular
6WH
posts to resume this weekend (this week's theme: Val Lewton horror!)

Sunday, October 02, 2011
Fantastic Fest Dispatch #2
As mentioned in the first dispatch, Fantastic Fest was quite a hectic but fun week for me. I don't really have much to say in terms of an introduction, but there are some thoughts on the festival itself interspersed with the movie reviews below. Also, just to mention that this technically represents the second week in my annual
6 Weeks of Halloween
horror movie marathon. It doesn't take the general form of most 6WH posts, but there's plenty of horror and weirdness below, so enjoy! See also:
Dispatch #1
and
Dispatch #3
.
Fantastic Arcade Story In Videogames - One of the neat things about Fantastic Fest is that it's not all movies all the time. Over at the Highball, they set up something called the "Fantastic Arcade". Filled with Free-Play arcade cabinets and various PC/PS3/X360 machines, you could just wander around and play games all day if you wanted. There was a nice indie-game competition as well. And there was even a series of panels surrounding various issues in gaming. This particular panel was all about how to work story into video games, and it featured a team from Lightbox Interactive (makers of the forthcoming Starhawk) and a couple of filmmakers, including best-director-name-ever (and apparently a Fantastic Fest institution) Nacho Vigalondo. The panel started off a bit like an advertisement for Starhawk, but as with any panel featuring Nacho Vigalondo, things derailed pretty quickly and thus became much more interesting. They discussed the preponderance of cut-scenes and the inherent challenges of video games, especially how video games tend to put players "on rails" and the ways around that. Then Nacho started talking about how the Angry Birds are actually the villains in that game (terrorists?), thus kicking off a 15 minute digression into the various incongruities of Angry Birds, including the architectural style of the pigs (their structures often seem pretty impressive at first, but then you realize that they've sometimes just completely surrounded a pig in the structure, essentially burying it alive!) All in good fun. I had to leave a little early to catch my next movie, but it was definitely a lot of fun.
Melancholia - The best part of this movie was the 15-20 minute interview with director Lars von Trier that preceded the film (he was not there in person as he apparently does not fly, but had participated in a Skype interview earlier in the day). He was very open and honest and even quite funny. The film, on the other hand, was a bit of a mess. I shouldn't say that, as von Trier certainly knows his way around the camera, and the film is, as always, immaculately composed and shot. The story, on the other hand, is quite unfulfilling.

The opening of the film is actually brilliant. It's very arty and experimental and whatnot, but also compelling and visually spectacular (it also doesn't appear to fit in with the timeline of the rest of the film). From there, the movie rewinds, focusing on a wedding between Justine (Kirstin Dunst, apparently recommended to Von Trier by PT Anderson!) and Michael (Alexander Skarsgård, True Blood fame). At first, it seems like a typical rich folks wedding reception at a huge country club, but it soon becomes clear that there are deep problems in the family, and Dunst's character is suffering from chronic depression. This part of the film is somewhat insufferable. After the wedding, we find out that there's another planet (unironically called planet Melancholia) that is on a collision course (or perhaps just a close flyby) with Earth. That is quite an interesting concept, but the film only really uses it as window dressing - something that sets off the depression amongst the family. I'd be curious about the actual physics of all this. For a time it does come off as being plausible, though there is one event towards the end that I couldn't come up with a feasible explanation for... but again, this isn't really the film's main point.

At one point, I thought maybe there would be a twist that the characters were actually on Melancholia, and that it was the Earth that was appearing in the sky, but that doesn't pan out. However, the film does seem to be set in an other-worldly location. They mention a nearby town, but for the most part, the entire movie is set on the grounds of a golf course/country club, and after the wedding, there really aren't any other characters that show up. It's a really bizarre setting for the film, which could have been fine, but I don't think it was really in service of anything. The final sequence of the film is also pretty great, but not enough to make up for all the stuff that happens in between. Again, very well made, but didn't really do much for me. **
Beyond the Black Rainbow - Very experimental and trippy, like a slower version of the end of 2001, drawn out over 110 minutes. The story, inasmuch as there is a story, is about a young girl who is seemingly trapped in an institute that bills itself as a technological cure for various mental maladies (or something). Who is she? Why doesn't she talk? Why can't she leave? What's going on at this institute? What's with the girl's doctor? These questions aren't really answered, but you do get a series of dreamlike vignettes that are visually interesting, if not really spectacular. As if the film wasn't trippy enough, at one point, we get a flashback where one character does acid, after which we're treated to a 10 minute scene where he's submerged in black liquid and his face melts (Spoiler? Not really.) Things get more interesting towards the end of the film. We see that the girl (and her doctor) seems to have some sort of mental powers, and the film becomes something of an escape film. But that's probably giving it too much credit for plot. There is a narrative, but it seems more appropriate for a 15 minute short than an almost 2 hour film. I don't hate this film. It's got some merits and I'm glad I got to watch it, but it's also not a particularly good film either. **
Knuckle - There were only two documentaries playing at Fantastic Fest, and this was one of them. It follows 12 years of a violent feud between two (or maybe three) Irish Traveler clans. Most of this is accomplished via bare-knuckle fighting (officiated by third party clans). Interestingly, the documentary seems to have come about by accident. Director Ian Palmer was hired to videotape a wedding, and from there, the various Traveler families (especially the Quinn McDonaghs) allowed him to tag along at the various fights and tape them for their own records. It seems that the feuding families often produced video tapes taunting the opposing family and sending for representatives at the next fight. After 12 years of this, Palmer compiled everything together, did some additional interviews, and made this movie. Videotape isn't exactly a high-quality medium, but in this case, it's an accurate representation of what was happening and everything was very well documented. Ultimately, the film plays out like a microcosm of all human conflict. The two main families in the film are actually blood related, but their feud goes back decades, and few are interested in ending the conflict. Listening to various family members talk about it is almost heartbreaking, not just because these two families seem to be locked in a circle of violence, but because we can so easily recognize the pattern. You can see this sort of needless conflict all throughout history and even in present day conflicts. It might be too presumptuous to apply it to something as controversial as the Israeli/Palestinian conflict, but like I said, the movie is a microcosm. It's a much smaller conflict, but it still seems hopeless, especially when Palmer cuts to young children playing in the street, pretending to fight. It is not a perfect movie, but it was one of the more interesting and thought provoking films of the festival. ***
Fantastic Debates! - After Knuckle came the Fantastic Debates, an annual tradition wherein two folks participate in a traditional verbal debate, then box for two rounds. This year's debates featured two hobbits debating the benefits of World of Warcraft, two comedians debating whether robots were better than humans, an astrophysicist debating the "fuck Nasa" guy (I'm not generally a violent guy, but I enjoyed seeming him get an ass whooping), and finally, the main event, Alamo Drafthouse mogul and FF organizer Tim League fighting James Quinn (the undefeated bare knuckle brawler from Knuckle) over the topic "Texans are tougher than the Irish" (I particularly enjoyed the way League was able to argue his point while at the same time kissing Quinn's ass). It was all great fun, and there are numerous vids covering the event on youtube. This is the sort of event I'd love to go back in time and watch from previous years. The only drawback to the event was that an apparently great movie was scheduled at the same time, and didn't have any other showings during the festival. Dammit.
The Corridor - Four lifelong friends go camping in a remote area and discover an impossible hallway in the woods. They've been the best of friends, but things are changing. They're getting older, balder, crazier, and so on. It hits the two main tropes pretty hard. I mean, how many movies about old friends camping do we really need to see? The early-mid-life crisis stuff is a little less trodden, but still a pretty common thing, and the film is a bit too on the nose with some of its commentary on that subject. That being said, the actual corridor piece is pretty interesting, and there are quite a few creepy sequences that result from that. It was actually well made and acted, and I did enjoy watching it, but I think I would have appreciated a little less cliche in the script. **
Elite Squad: The Enemy Within - One of the frustrating things about film festivals in general is that you don't always get into the popular screenings. But at Fantastic Fest, this can be a blessing in disguise. I had originally planned to see the "Secret Screening" at this time, but it was sold out. I later learned that the secret screenings are generally not very interesting (I was expecting some crazy movie I never heard of, but it was apparently Paranormal Activity 3, which will be out in wide release in less than a month). So I had to "settle" for this film: a most excellent Brazilian film about police corruption. It would actually make a nice companion to City of God. That film was told from the perspective of children growing up in a violent neighborhood. This film is told from the perspective of the police.

At first, I was a little worried about the political posturing of the film. For example, early in the film, the voiceover decries the political left. It's a seemingly typical sentiment among law enforcement: liberals make it hard to do their job. Later in the film, you start to see the corruption on the police side of things. And finally, the film reaches an equilibrium, not endorsing either side, but rather, emphasizing that both sides must work together in order to succeed. It's an interesting, well considered position, and films that can pull off that balancing act are few and far between. Oh, and there are also good characters and even some decent action sequences. I really enjoyed this film, one of my favorites of the festival. This is apparently the second film in a series, so I'll have to seek out the first film, because this was really fantastic. ***
Karate Robo Zaborgar - Another film that wasn't my first choice, but which wound up being one of my favorites of the festival. It's apparently a loving remake/parody of a 70s Japanese television show about robots, karate, and, of course, sexy lady cyborgs. I don't think I can sufficiently explain the pure insanity on screen here, but it's got everything you want out of a Japanese comedy film. You've got motorcycles transforming into robots (apparently the original series was part of the inspiration for Transformers), a ludicrous love story, a group of down-on-their-luck former police officers called "The League of Smiles", and, of course, someone lights their fart as a form of propulsion. Again, difficult to describe, but I was laughing the entire time. Well worth a watch, especially for fans of Japanese robot cinema! ***
Borderline - A French film following a beaten down family man and lawyer who stumbles on a bag of drugs, and decides to start selling it to make ends meet. Of course, the original owner of the bag eventually tracks him down, and things go downhill from there. It may not sound like the setup for a pure comedy, but it's quite funny, though it gets a bit dark later in the film. Still, a very solid movie. Not quite as uproariously funny as Zaborgar, and actually quite tame for a festival like this, but it's a fun film. **1/2
Juan of the Dead - One of the most popular films of the festival, this Cuban zombie film is quite funny. Unfortunately, just by virtue of its title, it forces comparison to the nearly perfect Shaun of the Dead, a film that's better than this one. That being said, there's a lot to like here, and it was definitely one of the funnier films of the festival. Like most zombie films, it doesn't really have much direction, but it's actually got some well drawn characters and some decent arcs that elevate this movie above a lot of other zombie movies. I'm not typically a big fan of zombie movies, but I really enjoyed this and it's definitely worth seeking out. Also of note, director Alejandro Brugués has challenged Fantastic Fest mainstay Nacho Vigalondo to a Fantastic Debate next year (with the topic of "What the fuck is Timecrimes about?". I guess this means I'll need to go back next year! ***
Cost of Living (short) - I didn't go to any of the film shorts programs that Fantastic Fest had, but they do show some shorts in front of movies, and this one was so good that I had to call it out. It's about two security guards who work at some sort of science institute. Basically one of those places that only exist in video games that create mosters, which of course get loose and start wreaking havoc.

Anyway, Brandon Routh is absolutely hysterical here, and if you ever get a chance to watch this short, go for it (a quick search did not yield any videos, but perhaps it will be available someday). ***
The Squad - A squad of Columbian soldiers comes upon an outpost suspected of being attacked by guerrillas. What they find is less than clear. A cryptic outpost log sheds no light, and then someone discovers a lone, traumatized survivor in a room that has been sealed off by bricks. Rumors quickly abound that she's a witch that caused the destruction of the outpost. It's actually a somewhat interesting premise. Unfortunately, the entire thing is bungled. I never got a sense for any of the characters, the layout of the outpost and surrounding environs was very poorly established, the squad does not act like any military unit I've ever seen, and everyone actions like an idiot. This is a movie that relies heavily on character interactions, but I feel like we were missing a lot. I didn't care about or like any of the characters, yet the dialogue assumes that we do. All throughout the movie, people keep talking to this one character, Ponce, as if we know who he is or care about him in any way, but of course, we don't. The entire film is framed in medium shots and closeups, and most of the camerawork is handheld and shaky. It's also got some weird depth-of-field issues. All of these things can be effective if used for a specific reason in specific situations. They can emphasize the isolation of the characters or the chaos of battle, but when they're used this often, they yield diminishing returns and only serve as a distraction. The story is almost non-existent. There's clearly some traumatic history for this squad, and the film references it numerous times, but I ultimately found that I could really care less. It wasn't scary, there's no real plot, and its atmosphere suffers because of it. There is actually quite a nice final shot in the film that I really liked, but it was too little too late. My least favorite film of the festival. *
Let the Bullets Fly - I know a lot of critics say this, and it seems absurd, but watching 4-5 movies a day can be exhausting. By the time I got to this movie on the fifth day of the festival, I was starting to flag. It's a lighthearted action comedy starring Chow Yun Fat and featuring an intricate, Yojimbo-like plot. I have to say, it seemed like it was a ton of fun, and I did enjoy myself, but I was clearly fatigued. Maybe it was just that The Squad sucked so bad, or maybe it was because I'd just seen, like, 5 subtitled movies in a row and this one had really quick dialogue, or perhaps I had too many late nights and early wakeups. I was exhausted at this point. I watched the whole movie and managed to enjoy it, but it's something I want to revisit at some point when I'm more refreshed. I'll refrain from rating it at this point, but it did seem like a good film, so check it out.
Fantastic Fest Awards - So I was very tired, but this sort of event re-energized me a bit, or perhaps I just got my second wind. There were lots of various awards handed out, including awards for bumpers, which takes some explaining. Most film festivals feature a short promo for the festival itself at the beginning of each screening. That short film is called a bumper. It's usually the same short film, over and over again, but Fantastic Fest is different. They select a theme (this year's was Altered States, which most people took to mean drugs), then accept submissions from local filmmakers, and we wind up seeing a different bumper before each showing. Some are funny, some are disgusting, some are just plain bizarre. The winning bumper was one of the disgusting ones which basically depicted a vasectomy. It was certainly shocking, but quite frankly, it was rather stupid and didn't demonstrate any talent on the filmmaker's part (the way most of the other ones do). Anyway, they also gave out awards for a bunch of films and short films, and it seems that You're Next was a big winner, much to the chagrin of its producer, who had to accept all the awards. At this point, I should note that the awards were basically big beer mugs, and in order to accept the award, you have to chug it... so this guy basically had to chug 5 mugs of beer within about 15 minutes. It was all pretty funny. This was a fun event, but I'm not sure it'd be something I'd want to go to every year (if I went to the festival every year). On the other hand, it was exactly what I needed at this point in the festival.
The Fantastic Feud - So every year, they do this horror trivia challenge, pitting international filmmakers and critics against American filmmakers and critics. The whole thing takes the format of family feud, and it's quite fun. The only real drawback was that it was really short this year, like only 40 minutes long (apparently previous years were much longer and even more fun). I had a great time, but as previously mentioned, I was exhausted, so I was almost glad to be finished for the day... Still, it was one of my favorite events, and definitely something I'd do again (if I ever go again!)
Whew, I still have a bunch of other things to write about (including a review of Nacho Vigalondo's excellent
Extraterrestrial
), but this entry has already grown to mammoth proportions, so I'll save that for Wednesday, perhaps along with some other thoughts about the festival. After that, the 6 Weeks of Halloween horror movie marathon will resume as normal.
Update 10/5/11:
Added some images to this post. Fixed some typos. Added links to other FF dispatches.

Sunday, September 25, 2011
Fantastic Fest Dispatch #1
So things have been quite busy so far. Not much time to really record detailed thoughts, but since it's Sunday, I'll list out a few of the movies I've seen earlier in the week. Tons of fun stuff going on, but quite frankly, not much time to discuss. I'll probably have more time to cover movies next weekend (and since I'm traveling on Wednesday, probably no post then either)... Also, this is technically the first week of the 6 Weeks of Halloween Marathon. Not all of the below movies are horror and thus aren't necessarily Halloween movies, but they're all pretty weird and at least a few are pretty horror-focused. See also:
Dispatch #2
and
Dispatch #3
.
And that covers it for now. Again, probably no entry on Wednesday. Maybe I'll get to something on Thursday, but probably more likely to see posting resume next Sunday. There are still about 3 or 4 movies I'm really looking forward to, so let's hope I can actually get into those shows!
Update:
Dispatch #2
and
Dispatch #3
have been posted.

Wednesday, November 10, 2010
Mute
Earlier in the year, I had noticed a pile of books building up on the shelf and have made a concerted effort to get through them. This has gone smoothly at times, and at other times it's ground to a halt. Then there's the fact that I can't seem to stop buying new books to read. Case in point, during the
Six Weeks of Halloween
, I thought it might be nice to read some horror, and realized that most of what I had on my shelf was
science fiction
,
fantasy
,
detective fiction
, or
non-fiction
(history, technology, biography, etc...) So I went out and picked up a collection of Richard Matheson short stories called
Button, Button
(the title story was the source material for a very loose film adaptation,
The Box
).
It was a very interesting collection of stories, many of which play on variations of the moral dilemma most famous in the title story,
Button, Button
:
"If you push the button," Mr Steward told him, "somewhere in the world, someone you don't know will die. In return for which you will receive fifty thousand dollars."
In the film adaptation, the "reward" was raised to a million dollars, but then, they also added a ton of other stuff to what really amounts for a tight, 12 page story. Anyway, there are lots of other stories, most containing some sort of moral dilemma along those lines (or someone exploiting such a dilemma). In particular, I enjoyed
A Flourish of Strumpets
and
No Such Thing as a Vampire
, but I found myself most intrigued by one of the longer stories, titled
Mute
. I suppose mild
spoilers
ahead, if this is something you think you might want to read.
The story concerns a child named Paal. His parents were recent immigrants and he was homeschooled, but his parents died in a fire, leaving Paal to the care of the local Sheriff and his wife. Paal is a mute, and the community is quite upset by this. Paal ends up being sent to school, but his seeming lack of communication skills cause issues, and the adults continually attempt to get Paal to talk.
I will leave it at that for now, but if you're at all familiar with Matheson, you can kinda see where this was going. What struck me most was how much a sign of the times this story was. Of course, all art is a product of its cultural and historical context, but for horror stories, that must be doubly so. Most of the stories in this collection were written and published in the 1950s and early 1960s, which I find interesting. With respect to this story, it's primarily about the crushing pressure of conformity, something that was surely on Matheson's mind after having just finished of the uniformity of the 1950s. The cultural norms of the 50s were perhaps overly traditional, but after having witnessed the deadliest conflict in human history in the 1940s, you can hardly blame people for wanting some semblance of tradition and stability in their lives. Of course, that sort of uniformity isn't really natural evil, and like a pendulum, things swing from one extreme to the other, until eventually things settle down. Or not.
Anyway, writing in the early 60s (or maybe even the late 50s), Matheson was clearly disturbed by the impulse to force conformity, and Mute is a clear expression of this anxiety. Interestingly, the story is almost as horrific in today's context, but for different reasons. Matheson was writing in response to a society that had been emphasizing conformity and had no doubt witness such abuses himself. Interestingly, the end of the story is somewhat bittersweet. It's not entirely tragic, and it's almost an acknowledgement that conformity isn't necessarily evil.
It was not something easily judged, he was thinking. There was no right or wrong of it. Definitely, it was not a case of evil versus good. Mrs. Wheeler, the sheriff, the boy's teacher, the people of German Corners - they had, probably, all meant well. Understandably, they had been outraged at the idea of a seven-year-old boy not having been taught to speak by his parents. Their actions were, in light of that, justifiable and good.

It was simply that, so often, evil could come of misguided good.
In today's world, we see the opposite of the 1950s in many ways. Emphasis is no longer placed on conformity (well, perhaps it still is in some places), but rather a rugged individuality. There are no one-size fits all pieces of culture anymore. We've got
hundreds of varieties of spaghetti sauce
, thousands of music choices that can fit on a device the size of a business card, movies that are designed to appeal to small demographics, and so on. We deal with problems like the
paradox of choice
, and the internet has given rise to the niche and concepts like the
Long Tail
. Of course, rigid non-conformity is, in itself, a form of conformity, but I can't imagine a story like
Mute
being written in this day and age. A comparable story would be about how lost someone becomes when they don't conform to societal norms...

Sunday, October 31, 2010
Halloween
It's the big day! This year's
Six Weeks of Halloween horror movie marathon
concludes with a few quick awards (Note, I'm excluding movies I've seen before, so no
Halloween
or
Ghost Busters
(they'd win all the awards!)):
Well, there you have it. Another successful Halloween horror movie marathon. I'll leave you with the single greatest scene I saw this year, referenced above under the best supporting actress award:
See you next year!

Wednesday, October 27, 2010
6WH: Week 6.5 - Speed Round!
It's time to cover some movies that I've seen recently, but that haven't been discussed in the
Six Weeks of Halloween
marathon so far. Some of them just didn't fit with a given week's theme and some of them are just things I've seen already (and have maybe even written about). So here goes:
That's all for now. See you on the big day, when I'll probably do some awards (any categories beyond the traditional that I should consider? Let's see, best picture, best director, best performances (actor, actress, supporting, etc...), scariest movie, best kill, and of course, "The Proximity to Jason Vorhees Award for Heroic Stupidity". Anything else?

Sunday, October 24, 2010
6WH: Week 6 - No Discernable Theme Week
These six weeks have absolutely flown by, but lucky for me, Halloween falls on a Sunday this year, which is basically giving me an extra week of horror watching.
Well, that covers what will unfortunately be the last week of full-time horror movie watching, but stay tuned on Wednesday for the typical Speed Round, feating short capsules of a whole slew of other stuff I've watched during the season. Not sure what I'll be posting on Halloween proper, but I plan to celebrate by rewatching Halloween (natch) and maybe checking out the new Walking Dead series...

Wednesday, October 20, 2010
6WH: Shorts
A few short films of the horror variety:
That's all for now.

Sunday, October 17, 2010
6WH: Week 5 - Slashers
Coming down the homestretch already? The past
5 weeks
have absolutely flown by... There's still a bunch of movies I want to watch and I'm not sure I'll even be able to get to them. In any case, this week, I got back to basics and went with a favorite sub-genre, the slashers! They've been a staple of previous years, but I specifically attempted to decrease my consumption this year because I like to mix things around a little. So far, I think I've done a pretty good job of that, but I couldn't stay away for too long - here's what I watched:
Thursday the 12th (Robot Chicken)
Grindhouse: Thanksgiving (fake trailer)
Scream (trailer)
Terror Train: So I know Jamie Lee Curtis got her start in the Halloween movies and earned the title "Scream Queen" but I never realized how many horror/slasher movies she was involved in in the early 80s slasher explosion. Indeed, this movie marks the second movie I've watched and been surprised to see her in (the other being the Ozploitation flick, Road Games). This film takes place on a scenic train that a bunch of college frat boys have rented out for the night. Of course, a freshman prank gone wrong a few years ago is ripe to be avenged, and you'll never guess who the killer is! Or something. It's a surprisingly tame entry in the slasher sub-genre. There's some brief nudity and some blood, but nothing gratuitous. The unique, cramped setting does make for some nice atmosphere, and the surprise of seeing Jamie Lee Curtis and even a young David Copperfield (an aside: magic shows can be very impressive in person, but they never make the transition to movies very well - we've all see hundreds of making-of documentaries showing how almost anything can be accomplished on screen with a little trickery, even before the era of CGI. As such, while Copperfield's magic is pretty awesome, it's also a bit suspicious.) was a welcome change of pace. It's ultimately not that scary, but there's a lot to like about it. **1/2
Wet Nightmares (short)
It's the Gifts That I Hate (Robot Chicken)
The Simpsons: Treehouse of Horror VI: Nightmare on Evergreen Terrace (sorry no vid online)
Maniac: Meet Frank Zito. He misses his mommy! He's also a murderous maniac that likes to scalp his victims to create wigs for his collection of mannequins. This is a bit of an oddity when it comes to slasher films. For the most part, the film is told from the perspective of the killer, played by the decidedly odd (and perfect for this part) Joe Spinell (you may remember him as a wiseguy gangster in The Godfather, or as a wiseguy gangster in Rocky). Spinell is perfect in this roll, whether he's delivering manic monologues or just skulking around in his killin outfit, and to the extent that this movie works, it's mostly due to Spinell's performance. The rest is due to the makeup effects by Tom Savini, whose work is as gloriously gratuitous as ever (the standout sequence involves a shotgun shot to the head). Otherwise, the story is a bit of a mess. I guess this is to be expected considering that the story is told from the perspective of a nutjob, but that doesn't really make it an endearing movie. That's not really what it's going for anyway, but that still doesn't make it fun to watch. Then again, I have to admit that it was a bit more artistic than I expected and I did really enjoy the ending, where things just start going way over the top and falling apart. It's a must watch for students of the genre, though it's not one of my favorites. **1/2
Twilight at the Towers, by Clive Barker (Short Story from Cabal)
Slaughter High (trailer)
King in the Box (short)
Pieces: I think you could say the other two films in this post had some sort of relatively high aspirations. Neither were going for an Oscar nod or anything, but they didn't seem like they were just attempts to cash-in on the successful slasher sub-genre. Pieces, on the other hand, is a much more exploitative experience. The story is about a chainsaw-wielding maniac who is chopping off various victims' body parts, presumably to put all the pieces together into a Frankestein-like (perhaps Frankenhooker-like is more accurate) monster. Lots of fun horror tropes here. Axe-wielding kid, the crazy bearded groundskeeper, a kung-fu professor (!?) who claims he ate bad chop suey, a water bed murder, lots of chainsaws that can cut through the human body like butter and gratuitous gore in general. Though not aspiring to much, I think this might have been the most fun of all three of this week's movies. There's some great gore and lots of unintentionally hilarious moments. The highlight for me was when the undercover cop discovers that the killer managed to murder someone right under her nose, after which she exclaims something to the effect of "Bastard! You bastard! BASSSTAAAARD! BAAAAASSTAAAARD!" It goes on for about a minute (I know that doesn't sound much, but a minute of screen time is actually quite long for something like this).
That's all for now. No idea what's next, but I think it's probably time for a
no discernible theme
week! Maybe I'll have some updates on Wednesday as well... Oh, and go Phillies!

Wednesday, October 13, 2010
6WH: Link Dump: Other Halloween Movie Marathons
It would seem that I'm not the only one watching lots of horror movies in preparation for Halloween. Here are a few blogs I follow that have been watching tons of movies:
That is all for now. I think this weekend I'll be getting back into some bread-and-butter slasher films of the early eighties.

Sunday, October 10, 2010
6WH: Week 4 - Zombies!
The
Six Weeks of Halloween horror movie marathon
continues with some zombies! I've never actually been that big a fan of zombie movies. Sure there are a few good ones and they have a certain amount of influence within the genre, but there's something that never really connects with me. They're such a blank slate that you can apply almost any sort of sociological message to them, which is one reason we see so many zombie movies. This isn't to say that the sub-genre of zombie movies is worthless though, and I can certainly accept that many people find these movies and their repetitive tropes to be comforting (after all, I'm a
self-admitted slasher fan
). Indeed, I don't mind the more mindless entries in the sub-genre, it's when pretensions start to run high that I start to waver. Nevertheless, there have always been some zombie movies that I've wanted to see for one reason or another, and below are three:
That's all for now. Not sure what next week's theme will be (if there is one!) but right now, it's looking like either Silent Horror or slashers. We shall see. There also might be a few mid-week updates if I see more movies...

Sunday, October 03, 2010
6WH: Week 3 - Ozploitation!
Last year, I had the good fortune of watching
Not Quite Hollywood: The Wild, Untold Story of Ozploitation!
. I love these types of documentaries about a narrow spectrum of movies. Making-of documentaries about a single film tend to get a bit repetitive, but in a movie like
Not Quite Hollywood
, you can cover dozens of interesting films (in this case, the film covers tons of obscure films from Australia's exploitation film industry). Unfortunately, not a ton of these films are available on DVD/Netflix, but I was able to find several for this week's Halloween movie marathon:
The one film I wanted to see but didn't get to here was
Howling III: The Marsupials
, which looks like an incredibly cheesy, low-budget blast. It's actually available on Netflix Watch Instantly, but I just ran out of time. In any case, I'm hoping enough other films will be available for another week of Ozploitation next year, as I really enjoyed these movies (I'm even glad I watched
Thirst
, even though it's not quite my thing)...

Wednesday, September 29, 2010
6WH: Slasher Statistics
There are certain RULES that one must abide by in order to successfully survive a horror movie. For instance, number one: you can never have sex. BIG NO NO! BIG NO NO! Sex equals death, okay? Number two: you can never drink or do drugs. The sin factor! It's a sin. It's an extension of number one. And number three: never, ever, ever under any circumstances say, "I'll be right back." Because you won't be back. -- Randy (Scream, 1996)
The
slasher
film is an unusual beast. It's often criticized for its lack of originality, simplistic premises, repetitive nature, and strict adherence to formula. Of course, it's often praised for such qualities as well. For fans of the slasher, watching a new film that follows the formula is like eating
comfort food
.
Ahhh, horror comfort food. Watching an '80s bodycount film, I find, is relaxing. You kinda know what's going to happen and all of the characters act in predictable ways, but that's why it's like putting a sweater on on a chilly day.
The funny thing about this is that the so-called formula isn't exactly precise. I've written about
genres in general before
:
A genre is typically defined as a category of artistic expression marked by a distinctive style, form, or content. However, anyone who is familiar with genre film or literature knows that there are plenty of movies or books that are difficult to categorize. As such, specific genres such as horror, sci-fi, or comedy are actually quite inclusive. Some genres, Drama in particular, are incredibly broad and are often accompanied by the conventions of other genres (we call such pieces "cross-genre," though I think you could argue that almost everything incorporates "Drama"). The point here is that there is often a blurry line between what constitutes one genre from another.
As such, it's usually easy to spot a Slasher flick, even if there are lots of traits that are uncommon or unique. That being said, there are a number of characteristics common to a lot of slasher films:
A Killer: Usually a lone, male killer, but not always.
Victims: Usually more than two victims, introduced at the beginning and slowly killed off as the film progresses (in the manner of Ten Little Indians)
A Survivor: Usually a female, and usually the main protagonist that defeats the killer in the end.
Gratuitious Violence: Usually a variety of weaponry is used to dispatch the victims in a relatively gruesome manner. Rarely are impersonal weapons (such as guns) used, except in certain exotic cases (such as the speargun, common to the Friday the 13th series). More personal weapons, like knives and other bladed weapons, are usually the norm, and the result is generally depicted in gory detail.
Sex: Nudity and sex are usually involved, and are generally indicators that those participating will die. Sometimes this is a deliberate commentary on sexuality, sometimes it's just a more specific example of punishing those who are distracted.
History: There is usually some tragedy in the past that is being revisited upon the present in some way. This is less common than the above tropes, but still frequent enough to be mentioned.
There are tons of other tropes that I could go into, but that covers a good portion of the conventions used in the slasher film. Another interesting thing about the slasher film is that while there are a number of
Ur Examples
(i.e. primitive slashers) and
Trope Makers/Codifiers
, there are some pretty distinct time periods that are important. Again, there are lots of pre-slashers, notably movies like
Psycho
and
Black Christmas
1
, but for all intents and purposes, the slasher film started in 1978 with
Halloween
and went into overdrive with the release of
Friday the 13th
in 1980. The period between 1980 and 1983 saw the release of countless imitators and sequels, and by 1986, the sub-genre had slowed considerably
2
. There were still some series limping by (
Friday the 13th
,
Halloween
,
Nightmare on Elm Street
, etc...), but by the mid-90s, the sub-genre was all but dead. Wes Craven then revived things with the ultra-self-aware, mega-referential
Scream
, but by that point, the tropes of the sub-genre were so well established that subverting them became the order of the day. Post-
Scream
slashers don't quite resemble the early 80s slashers and perhaps deserve their own sub-genre definition (neo-slashers?).
3
So to me, the "true" slasher film was made between the years of 1978 and 1996, with the primary concentration being in the early 80s. Sure, there were a ton of influential films made before 1978 that featured or established important tropes, but none of those films even approached the success of
Halloween
and it's imitators. Similarly, films made after
Scream
were forced to acknowledge the tropes and conventions of the sub-genre, and thus they shouldn't really count.
In 1992, Carol Clover coined the term Final Girl to describe the lone surviving character at the end of slasher films, and a new controversy was born. Because of its seemingly rigid conventions, the slasher film is ripe for post-modern interpretations and deconstructions, and it's easy to get carried away with such things. Clover started a more academic discussion of the sub-genre, and it's continued for the past 18 years. The discussion has mostly revolved around the role of women in these films, with the general contention being that more women are killed than men, and in a more graphic way. There have been papers arguing one way or the other, and as you might expect, none are particularly definitive.
Which brings me to a relatively recent scholarly article,
Sex and Violence in the Slasher Horror Film: A Content Analysis of Gender Differences in the Depiction of Violence
(.pdf). Published in 2009, the article summarizes the existing arguments and, more notably, attempts to do a pretty thorough quantitative analysis of 50 slasher films.
The article is detailed and thorough enough that it would be of interest to any fans of the genre, even if it's possible to nitpick a number of details in their methodology. Given what I wrote about above, I think you can see where my nitpicking was focused. In particular, I was baffled by the film sample list (see page 11).
Earlier in the article, the authors discuss previous efforts, and dismiss them for various reasons. One of the previous articles is criticized for a small sample size - which is a pretty legitimate criticism. Another is criticized because it selected films by commercial success:
The sample size in the Molitor and Sapolsky (1993) study is adequate; however the decision to sample the most commercially successful films may raise problems with sample bias and interpretation of the findings (Molitor & Sapolsky, 1993; Sapolsky et al., 2003). Films featuring frequent presentations of extremely graphic violence may appeal to a smaller audience, generating lower box office revenues. Thus, the findings in the existing research may not reflect the true nature of violent presentations characteristic of the slasher subgenre.
This I find less valid, especially given the author's concerns surrounding the impact of slasher films on society. If a film is not commercially successful, it is less influential, almost by definition.
All that being said, the authors came up with a new methodology which involved using IMDB's power search capabilities. To my mind, their new methodology is probably just as problematic as previous studies. Their definition of the slasher sub-genre seems a bit broad, and as such, some of the films chosen as part of their study are questionable at best. For one thing, they include several pre-Halloween films and several post-Scream films, which dilutes the sample. Indeed, some of the films are arguably not even slashers. For instance, the inclusion of two
Saw
films seems like a bit of a stretch. It is true that
Saw
leverages some similar tropes, but it's also one of the defining films in a different sub-genre - the "Torture Porn" film. Perhaps I'm splitting hairs, but I can't imagine anyone jumping to
Saw
when asked to think of a slasher film.
The lack of any sort of measurement of influence is another issue. This is a more general problem, but it impacts this study in particular due to the random nature of the sample collection. For instance, there is no way that a movie like
Cherry Falls
should be used as a representative member of the slasher sub-genre. A study that focuses on commercial success of a film (i.e. box office and home video sales) would never have included that film.
Ultimately, these complaints amount to nitpicks. Even with these flaws, some of the study's conclusions are still interesting:
Contrary to the findings reported in previous research, the current analysis suggests that there are several differences in the nature of violent presentations involving male and female characters. Male characters in slasher horror films are more likely to experience relatively quick, graphic, and serious acts of violence. Comparatively, female characters are more likely to be victims of less serious and less graphic forms of violence, such as stalking or confinement, with increased cinematic focus on depicting close-up states of prolonged terror. Women in slasher films are also more likely to be featured in scenes involving sexual content. Specifically, female characters are far more likely to be featured as partially or fully naked and, when sexual and violent images are concomitantly present, the film's antagonist is significantly more likely to attack a woman.
This is ultimately not all that surprising, though I do wonder about a few things. For instance, since the Final Girl is a common convention, and since the final battle with the killer is likely to last a lot longer than earlier murders, it would make sense that the violence against women characters is less serious, but prolonged. I suppose one could also argue about the inclusion of non-physical violence as violence, which could get a bit hairy. The stats surrounding nudity and sex are also interesting, though I wonder how they would compare against other film genres (action films, for instance). The study presents the slasher as some sort of outlier, but I don't know if that's the case (not that it would excuse anything). I don't know that any of these correlations can be tied to a causation, but it's interesting nonetheless.
It's an interesting article, and well worth a read for anyone interested in the sub-genre. Thanks to
And Now the Screaming Starts
for the pointer and stay tuned for the next installment of the Six Weeks of Halloween movie marathon. That's all for now, but don't worry, I'll be right back!
1
I'm particularly fascinated by pre-slasher films, of which there are many.
Psycho
,
Peeping Tom
,
Blood and Black Lace
(and other
Giallos
),
Twitch of the Death Nerve (aka Bay of Blood)
,
The Texas Chain Saw Massacre
,
Black Christmas
,
Silent Night, Bloody Night
,
Alice Sweet Alice
,
The Hills Have Eyes
, and so on. Even some older films nor normally associated with slashers presage the idea, like
Thirteen Women
or
And Then There Were None
.
2
In particular,
April Fool's Day
and
Jason Lives: Friday the 13th Part VI
, both released in 1986, began to recognize the conventions of the genre and started the self-awareness trend that would culminate in Craven's
Scream
. There are probably lots of other good slashers made during this 1986-1996 corridor, but the slasher film was seriously on the decline at that point.
3
It might be a bit insulting to Film Noir, but there are some parallels here. Critics basically defined the film noir after the fact and once that definition became popular, all new films that featured noir-like characteristics became known as neo-noir. Of course, this is not a perfect parallel, but there is a similarity here. Once people self-consciously started making noir films, they lost a certain quality, and the same is probably true for the slasher, and in particular, films like
Scream
and those that followed.

Sunday, September 26, 2010
6WH: Week 2 - Sixties Horror
At first, I didn't think I'd have a recognizable theme this week, but then I realized that these three films were all made in the 1960s (even though one is probably more of a thriller than a horror film, I'm going to let it slide, especially since it does feature several horror hallmarks). So here we go:
The Others (trailer)
The Simpsons: Treehouse of Horror: Bad Dream House (sorry, no vid online)
The Haunting (trailer)
The Innocents: The quiz I posted on Wednesday featured a question about picking a Freddie Frances directed movie, and my answer indicated that his fimography as a cinematography was more impressive, and The Innocents is a prime example of why. Speaking of that quiz, I think one of the questions could have been something like "The Innocents or The Haunting", as these two films certainly share a certain thematic similarity. The Innocents isn't as bold or striking as The Haunting, but that sort of subtlety is its defining characteristic. The film is an exercise in suggestive storytelling, so the lack of pyrotechnics is appropriate and even contributes to the film's repressive atmosphere. This isn't to say that the film is poorly made - it's just that the filmmakers are so confident in their story (based on Henry James' horror milestone, The Turn of the Screw) that they don't feel the need to spice things up with flashy camera angles or stinging audio cues. The camera moves fluidly and the cinematography is gorgeous, but neither really calls attention to itself. The acting, especially Deborah Kerr's performance, is very good, but again, not showy. Kerr's repressed personality is well portrayed, but this doesn't exactly set the screen on fire (nor should it).

The story concerns a governess hired to take care of two children in a country manner. The children's parents have died, and their uncle is a lifelong bachelor who is unwilling to change his ways, so he hires Miss Giddens (played wonderfully by Deborah Kerr) to take care of the kids. When she first arrives, she meets young Flora and all seems well. But then Flora's brother Miles comes home early, having been expelled for reasons that are unclear. As the story proceeds, we get hints that the previous nanny and caretaker were lovers and that they've corrupted the children somehow. Like Miles expulsion from school, the servants transgressions are never really all that clear, and all we have to go on are certain suggestive cues.

There are some genuinely creepy moments in the film, and there's certainly something to be said for a subtle and suggestive story, but something rubbed me the wrong way about this film. It may have been the ending that left me a bit cold, or maybe it was just that I kept thinking about The Haunting as I was watching this movie. Director Jack Clayton has said that he wanted to get away from the popular horror films of the day (his contemporary competition would have been Hammer Horror), and in that, he has certainly succeeded (I like this film much more than the Hammer films I've seen). There's a lot to like here and the film probably deserves a larger audience, but I also think there's a reason this is a cult film that's often overshadowed by the likes of The Haunting. **1/2
Freaks (trailer)
Shining (fake trailer)
Grindhouse: Don't (fake trailer)
Carnival of Souls: Moody and atmospheric, this tale of a car crash's lone survivor is short and sweet. The most notable thing about the movie for me is the soundtrack. Our heroine is an organist, you see, and she's been hired to play for a local church. But after her accident, she seems strangely withdrawn... almost like she doesn't have a soul! The organ-heavy soundtrack is quite evocative and Candace Hilligoss's empty (in a good way) performance hits the perfect note. It's difficult to tell a story with a main character who has no soul because, well, how can the audience relate to that? But Hilligoss imbues her performance with enough pathos that you can't help but feel for her. Plus, she keeps seeing this strange ghoul-faced man all over the place, eventually leading her to explore an abandoned carnival, and as you might expect, things get even weirder from there, including an interesting but not entirely unexpected ending. **1/2
Rear Window (trailer)
Rear Window as Three's Company (fake trailer)
The Simpsons: Bart of Darkness (sorry, no vid online)
Wait Until Dark: Perhaps less of a horror film than a mere thriller, this film does feature a number of striking horror-like sequences, enough so that I'm not going to disqualify it (plus, uh, I didn't have any other sixties films lined up for this week:p). The plot is simple and maybe a little gimmicky. A doll stuffed with drugs accidentally makes its way to the apartment of Susy Hendrix (Audrey Hepburn), and a group of criminals (lead by a sinister, infamous-sunglasses-wearing Alan Arkin) conspires to get it back by conning Susy.

The gimmick here is that Susy is blind, leading to several scenes where our villains attempt to exploit their ocular advantage. Unfortunately for them, they're not as smart as they think, and Susy pretty quickly figures out what's going on (or, at least, she realizes that things aren't as they appear). The film starts a bit slowly, but the tension mounts pretty evenly as the film proceeds, leading to a few standout sequences late in the film, including excellent use of darkness, sound, and an exceptional "boo!" sequence towards the end of the film that will probably shock you even though you were expecting it. ***
Not positive what will be next, but coming up will definitely be a week of Silent Era Horror and some Ozploitation.
Update: Yeah, I should probably mention some other folks doing some horror movie blogging as well.
Ben has been infected by my efforts
and inspired to watch some horror in preparation for the season (this time, he's going for underwater horror), and of course,
kernunrex
continues his yearly marathon (which had originally inspired me in the first place). I haven't looked around a ton, but I'm sure lots more folks will be starting up once we reach October...

Sunday, September 19, 2010
Six Weeks of Halloween 2009: Week 1 - Giallo Films
Halloweentime is my favorite time of the year, and like
kernunrex
, I celebrate the season by watching a ton of horror movies, eating bite-sized candy, drinking
pumpkin flavored beer
, and playfully decorating my home with (fake) corpses and mutilated pumpkins. I've got Netflix queue full of movies and only 6 weeks to get through them all, but if you have any suggestions, feel free to leave a comment or play along!
I'm starting this year with a distinctive Italian sub-genre known as the
Giallo
. The word "giallo" means "yellow" in Italian, and the sub-genre takes that name because of the distinctive yellow backgrounds on a series of pulpy, Italian crime/mystery novels.
Well, that about covers it for this week. Except that I probably need to watch a dozen other Giallo movies! Lots more movies on the docket for this year, including a few good old fashion hauntings, some crazy Japanese splatter films, and maybe even some silent horror. Stay tuned!

Sunday, November 08, 2009
6WH: Postscript
So I finished up my
yearly horror movie marathon on Halloween
last week, and it seems that while most bloggers didn't partake in an entire 6 weeks of horror movie watching, many did fire up their DVD players on Halloween weekend... their posts have been hitting all this week, including people who watched many of my favrorite series. Here's a few links:
Completely unrelated, but I got my PS3 Netflix disc on Friday. It's a bit of an awkward experience (you have to put a disc into the PS3 every time you want to watch) and it can be very sloooow... but in the end, I'm still excited. It's probably not as good as the XBox functionality, but it's a lot better than my experiments with PlayOn and other media streaming solutions. Again, it's slow, but the quality seems pretty good (and I haven't even watched one of the available HD movies) and the experience is fine for now. Also, I'm pretty sure the awkward experience is due to some sort of XBox exclusivity deal Netflix is trying to get around by using a disc. It's rumored that the functionality will be made available directly on the XMB next year (and that the whole disc thing will just go away). I'm also assuming some improvements in the application as time goes on. This seems to be the way Sony has been operating with PSN. It seems to be steadily improving as time goes on, and of course, it's free so I don't have to pay to use internet features on my PS3 (XBox users have to pay to use Netflix streaming). In any case, I'm just happy that I can watch my Netflix streaming stuff through my PS3. For those who are interested in what the experience is like,
Joystiq has a hands-on video
...

Saturday, October 31, 2009
Halloween 2009
So this year's
Six Weeks of Halloween
horror movie marathon concludes with the
best Halloween movie of all time
. Also, in the extended entry, some of my favorite title screens from recently watched films...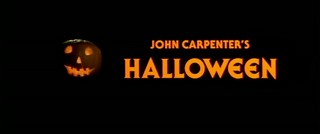 Again, more title screens in the extended entry... Have a great Halloween!
Also, while I realize this isn't especially in the spirit of the marathon,
Go Phillies!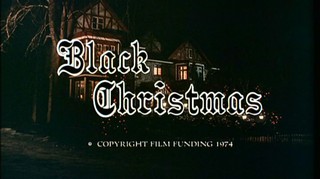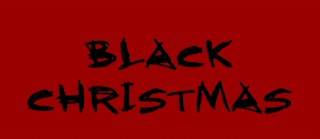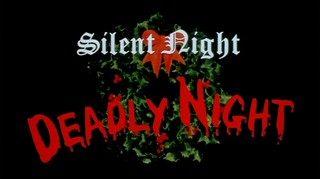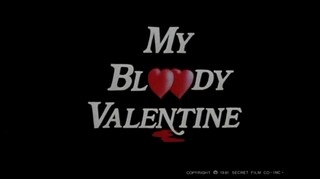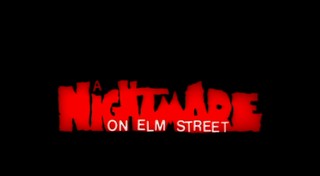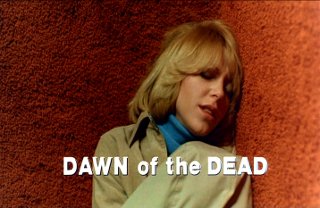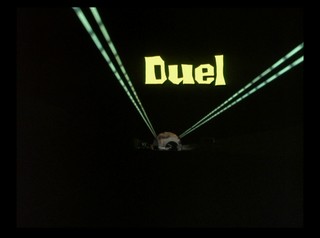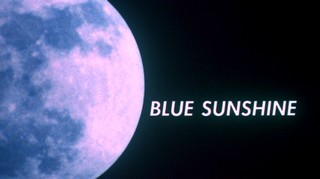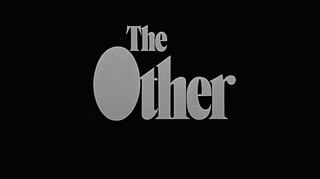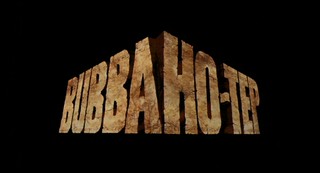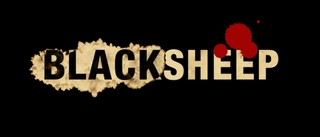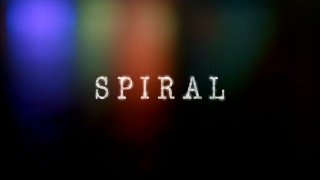 Wednesday, October 28, 2009
6WH: Week 6.5 - Speed Round!
Only a few days away from Halloween, so I figured it's time to cover some movies that I've seen recently, but that haven't been discussed in the Six Weeks of Halloween marathon so far. Some of them just didn't fit with a given week's theme, and for others I only made it two movies into the theme. So here goes:
Horror of Dracula: First in a Hammer Horror double feature: Christopher Lee is a good Dracula, Peter Cushing is always good, and the plot is a slight improvement over the original, but I'm kinda let down by all these old Vampire movies. I liked the original better, but even that wasn't so great. **1/2





The Curse of Frankenstein: Second in a Hammer Horror double feature: Peter Cushing and Robert Urquhart are excellent, but I didn't care for Christopher Lee as the Monster (on the other hand, the reveal of the Monster is great filmmaking). The story is similar, but Frankenstein is more diabolical, with the conscience being stressed by the character of Paul. Ultimately, the original is a lot better. **
Cannibal Holocaust: Wow, this is a disgusting and irresponsible film. I guess it's effective, but the real animal mutilation is inexcusable. I don't especially want to watch this ever again...
The House on Sorority Row: A pretty straightforward 80s slasher, I had actually gotten this confused with Slumber Party Massacre (and am a little disappointed that those movies aren't on Netflix). It has a few good Boo! moments, some interesting visuals, and some unexpected plot development too. Interestingly, I watched this around the same time as Slaughter High, and both movies feature quasi-jester costume hat thingys. **1/2
The Burning: Yet another in the summer camp slasher genre, this one is perhaps most notable for featuring Jason Alexander (with hair!) and being one of the first films produced by the Weinsteins. Maybe a bit above average, but not really rivaling the greats. **1/2





Prom Night: Another slasher of the high school variety. Aside from the fact that it stars Jamie Lee Curtis and Leslie Nielsen, this is fairly unremarkable. I guess the relatively few kills distinguishes this one, as does the "twist" ending (which is pretty easy to see coming). Perhaps worth watching for the absolutely horrific dance sequence in the middle of the film. Yikes. **
The Prowler: Yeah, another slasher... but this one is slightly above average. I rather like the backstory and the killer's outfit. **1/2
The Last House on the Left: Wes Craven's first film and from a technical perspective, one of his weaker films. However, he taps into something raw and dark with the general story, which is why it gets so much praise, even today. ***
Surveillance: Jennifer Lynch (daughter of David) directed this rather twisted tale. It starts with promise as something of a modern, dark Rashomon type story, but it eventually takes things in a different direction. It's perhaps a little too reliant on a twist in the story, but I thought it was rather well done. Some interesting casting choices as well. ***
Final Destination 3: Surprisingly good for a third entry in a pretty straightforward series. By this film, the formula was well in place, but they were still having fun executing it. **1/2
Ginger Snaps: Lycanthropy as a metaphor for puberty, and reasonably well done. ***
Vampire Hunter D: Bloodlust: I always thought vampires would make the best vampire hunters, and a number of stories play on that, but they always seem to be half-vampire, half-human. Why is that? Anyway, I rather enjoyed this film much more than the various Dracula films I saw. Also, it's nice to sneak some anime into the marathon. ***





Don't Look Now: I've heard a lot of good things about this, so I was a little disappointed when I finally sat down to watch it. The pacing is rather awkward and I think I might just hate Nicolas Roeg's visual style and editing (I didn't like The Man Who Fell To Earth either). The ending of this film almost makes up for it, and there are some good moments throughout. **1/2
Blue Sunshine: Don't do acid, kids. Because 10 years later your hair might fall out and you'll go crazy and start murdering people. Or something. There are some insanely stupid things in the script (i.e. when he learns how to shoot the gun, then repeats his lesson later in the movie), but I had a lot of fun with this one, and it's reasonably well crafted too. ***
Masters of Horror: Family: Norm! This was one of John Landis' episodes, and whatever you think of the man, he's a decent filmmaker. This is an above average MoH episode, but clearly not the best. ***
Masters of Horror: Valerie on the Stairs: Another above average MoH episode, this time directed by Mick Garris and based on a Clive Barker story. It reminded me a lot of other episodes, but it was also pretty good. ***
Nightbreed: It has its moments, but it is far inferior to the book and I'd rather Barker focused his attention on writing rather than directing. Not that this movie held anything back, but seriously man, when the hell are you going to write the Book of the Art 3 or even The Scarlet Gospels. He's been talking about both novels for like 15 years (no exaggeration). Dammit. Anyway, the movie features David Cronenberg as an actor and a few interesting monsterous characters too. **
Deep Red: This one is on its way here from Netflix, I plan to view it and write something up for the Italian Horror blog-a-thon...
The Walking Dead: Based mostly on Karina Longworth's recommendation on the now defect Filmcouch podcast a while ago, this one is also on its way. It stars Boris Karloff and is directed by Michael Curtiz - how could it be bad?
Blood Feast: Also on its way. I figure I need to see some Herschell Gordon Lewis at some point, and this seems like a good place to start.
That's all for now. I included some films I still need to watch above, but I'll also probably watch some of the old standbys, notably
Halloween
.

Sunday, October 25, 2009
6WH: Week 6
It's hard to believe we're in the last week before Halloween, but here we are, coming down the homestretch. This is another week without a real theme, but they're all films I've wanted to see since last year's 6WH marathon.
Season's Greetings (short film)
The Simpsons: Treehouse of Horror XX
Somegreybloke: Trick or Treat
Trick 'r Treat: I've been hearing about this film for about 2 years now. It gets rave reviews everywhere it goes. Festival screenings were packed and viewers were, by all appearances, very enthusiastic about the film. Devin Faraci even ranked it as his #6 movie of 2008 and called it the best Halloween movie of all time (even though it hadn't officially come out yet). Whether it was because of internal politics at Warner Brothers or because they were scared of the Saw franchise, the film never got it's rightful theatrical release... but it has finally appeared on DVD/BR and so I now get to watch it, and it's quite good. I'm not entirely sure it lived up to the hype, but it's still a very good film. The movie consists of several intertwined but mostly unrelated stories, sorta like a horror version of Pulp Fiction (a lot of horror anthologies have more delineation between the various short stories, whereas this movie has a lot of overlap). The thing I like best about the film is that it truly engages the holiday of Halloween like no other movie has. Sure, I love John Carpenter's original Halloween, but that story wasn't really dependent on the holiday... The great thing about Trick 'r Treat is that it incorporates all sorts of Halloween lore and rituals as plot elements. Most of the dangers are things we've heard of: watch out for poisoned candy (or candy with razor blades), never blow out a Jack O'Lantern, and so on. Writer/director Michael Dougherty even attempts to add to the mythology by creating a kind of mischievous mascot in Sam (short for Samhain), the little guy with the orange outfit and sack mask. One of the segments features a modern urban legend, several seem to indicate that things are more dangerous than they seem, and there are some connections between the segments. To be sure, I'd like to see more of Halloween's traditions examined than what appears here, but it's still quite good. I suspect it will become a big cult hit in the years to come, as it is a film that truly celebrates the holiday, but it's hard to tell if it will ever really attain that status as the go-to Halloween movie. Very solid stuff, one of the better horror films of the past few years, and something I definitely want to revisit in the future. ***





The Others (trailer)
The Simpsons: Treehouse of Horror VII: The Thing and I (sorry no vid online)
Somegreybloke: Halloween 08
The Other: Last year I watched The Others and Steven noted in a later comment that The Other is also a very creepy film. After a fitful start and a twist I saw coming a mile away, he was indeed correct to note the creepiness factor in this film. It starts slow, following some kids who are playing on a farm (or at least, a very rural area). There's definitely something odd about the main characters, and we later find that their grandmother has taught them how to play a "game" where they essentially practice telepathy. We first see them do it with animals, then later with humans. Of course, mysterious accidents start happening and dead bodies begin appearing, and it's all centered around this little boy Niles and his twin brother Holland. The beginning of the film is unevenly paced, but reasonably effective at setting the stage and hinting at things bubbling beneath the surface of this otherwise ordinary farm. About 2/3 of the way through the movie, there is a twist. Now, it's not a poorly executed twist, to be sure, but it is something that's been done a million times since this film was made in 1972, so I had it pegged from the first scene in the film. But as luck would have it, the film is not completely reliant on the twist to establish the chills. Indeed, from that point on, things get much creepier and much more intense. It all leads up to a rather dark ending that I found quite shocking. There's a real edge to this movie that isn't apparent at first, but which hit like a ton of bricks later in the movie. I don't want to ruin anything, and the movie is certainly not gross, but there are some very disturbing scenes towards the end. If you're a fan of the slower burning 70s psychological horror, this is a pretty good example of the genre. ***





The Toxic Avenger (trailer)
Bad Taste (trailer)
Evil Aliens (trailer)
Poultrygeist: Night of the Chicken Dead: I had originally planned to do a whole week of Troma films, but due to time constraints and quite frankly, not being in the right mood for extreme (and I do mean extreme) gore, I decided to limit it to just this one entry, which has to be a contender for the goriest movie of all time (and even among the other Troma movies, that's saying a lot). There is so much fake blook, feces, and, uh, green chicken zombie goop that is sprayed all over the place in this movie that I couldn't help but wonder where it was all coming from. I mean, there is splatter flicks, and then there's this movie where people gush more blood and pus than could ever conceivably fit in their body. There's even a shot of a camera pointing up from within a toilet (while someone is on the toilet). The film itself takes aim at the fast food industry, and though it gets a few digs in at the typical protester-type, it's pretty steadfast in its desire to gross you out about the food industry. Don't get me wrong, there's no attempt to seriously examine anything in the movie, but those Troma types like to whip a message at you along with all the goop and blood. Also, it has musical numbers. I was certainly not expecting that, though the songs are spread somewhat unevenly throughout the film. In the end, what we're left with is an extremely silly, amazingly gory film. If you're a fan of the Troma aesthetic, you'll love it. If not, you could possibly hate it. It's pretty disgusting after all (of course, that's exactly what it's going for, so it's hard to hold that against them). **1/2





That's all for now. Coming down the homestretch, I've got a couple of additional posts planned for this week, including a speed round of movies I watched but haven't covered (just like
last year
), and some other stuff too, so stay tuned.

Wednesday, October 21, 2009
6WH: Week 5.5 - Vincent Price
It has
recently
come to my attention that I am woefully deficient in my knowledge of Vincent Price and his filmography. So I set about rectifying that, and so I've watched (or rewatched) four of his movies in the past couple of weeks.
As I mentioned above, I could listen to Price read the phone book. While I couldn't find any clips of him doing just that, I did find the next best thing. Check out the
Cooking With Vincent Price
link. I'm particularly fond of
Foods From the Austro-Hungarian Empire
. Well, I didn't listen to the whole thing, but how could you not like that title?
In other news,
Kernunrex is still going strong
, putting me to shame with almost daily updates.
Countdown to Halloween
features numerous sites also blogging about horror this month. Dennis Cozzalio has a big post about
Halloween reads and L.A. Repertory Cinema
. Apparently there's an
Italian Horror blog-a-thon
getting underway over at
Hugo Stiglitz Makes Movies
as well. Too many movies, too little time...

Sunday, October 18, 2009
6WH: Week 5 - No Discernible Theme Week
I was hoping to have some sort of theme this week, but the Philly Film Fest got in the way and so I didn't watch much this weekend. So here are a few mostly unrelated movies I've seen in the past week or two:
I'm a little disappointed that the trailer for
Night of the Lepus
doesn't even mention that it's a movie about
giant, killer rabbits
. You'd think that would be a prime selling point. Then again, it's apparently not a very good movie. Anywho, much more to come. Expect more on the coming Wednesdays, including some Hammer Horror, Vincent Price, and maybe even some Troma Studios stuff.

Wednesday, October 14, 2009
6WH: Slaughter High
We're coming down the homestretch of the
Six Weeks of Halloween
Horror Movie Marathon, so it's going to be all horror all the time here until we reach the glorious day of costumes and candy. Tonight, I'm playing along with the
Final Girl film club
and their selection of the cheesetastic 80s slasher,
Slaughter High
.
Meet Marty Rantzen, the uber-nerd of Doddsville High School. The resident jocks and hot chicks don't seem to like him very much and are always playing jokes on him. Thanks to a horrible April Fool's joke gone wrong, Rantzen is badly burned and scarred in a chemistry lab accident. Cut to 5 years later, when our unsuspecting jocks and hot chicks are invited to a class reunion at the now condemned school building. Someone's gone to a lot of trouble to get them all there and has set up one hell of a party filled with booze, drugs, and DEATH!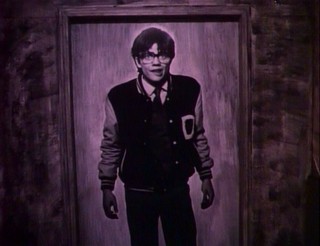 Marty the Nerd
I don't want to get carried away with picking apart the unrealities of the plot setup, but there are a lot of things that defy logic. I mean, wouldn't it seem odd when only 10 people showed up for a class reunion? And if you show up for your class reunion and the building is dilapidated and all locked up, would you stick around for like 5 hours before trying to get in (or, you know, leaving)? And walking around the school, the whole thing is in pretty bad shape... except for one room which is pretty lamely decorated... and this setup doesn't set off any alarms for people? Another strange plot point is how the characters deduce that Marty is attempting to kill them all on April Fool's day - the anniversary of his accident. But for some reason, they decide that April Fool's day ends at noon? What? (
Update:
According to
BC at Horror Movie a Day
: "IN EUROPE that's how April Fool's Day works. Here in the real world of America, we celebrate that shit all day!")
But that's all missing the point, isn't it? It takes a little while to get started, but it's fun once it does. Again, the progression of the plot (such as there is one) doesn't make much sense, but I appreciated the touch of Slasher Marty using chemistry-related means to kill off a few of the guests. I must also admit that the use of the creepy old woman jester mask thingy is pretty damn awesome (gratuitous shadow/silhouette shots of the hat, along with the auditory jingle are reasonably effective). Some of the kills strain credibility (to say the least), and because of the setup, we don't really care about... any of the characters, really. Even Marty isn't particularly likeable. He didn't deserve to be burned up in a chemical fire, of course, but that doesn't really make him a guy I want to spend a lot of time with. But the kills are at least somewhat creative at times, if not as gory as they could have been.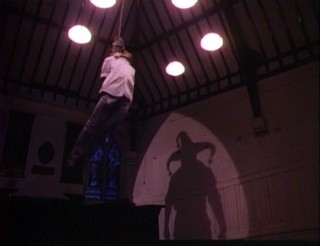 Marty lurks in the shadows!
I've got a mixed mind about the music by Harry Manfredini (of the
Friday the 13th
movie series fame). There are really two modes in evidence here: First, you've got a so-bad-it's-funny 80s synth-rock song that gets repeated ad nauseam throughout the movie. Second, you've got the typical F13/Psycho rip-off, with the shriek violins and whatnot. It's so obvious and overdone that it actually kinda works. The film is obviously not going for any sort of emotional resonance, it's just hoping to revel in the gory fun of your typical slasher film, and in that respect, the music works.
The ending of the film is rather bizarre, for a couple of reasons. First, it happens during the day, which is odd in itself. Second, well, I don't want to ruin the ending, but it's an amazingly bizarre, almost nonsensical sequence of events (which might, in some ways, answer some of the plot-related questions above - but then, it also opens up a whole new can of crazy worms).
In the end, what you've got here is a thoroughly 80s slasher film. It follows the conventions reasonably well and it has a few interesting touches, but it's not very good in any sort of objective sense. In fact, it's pretty bad, but it's a reasonably fun and entertaining bad that's well worth a watch if you're a fan of 80s culture and slashers. **
More screenshots and comments in the extended entry...
Update:
Stacie has posted her review, along with all the other Film Club reviews
. She also points out one of my favorite things about the sex scene that I forgot to mention. Check it out.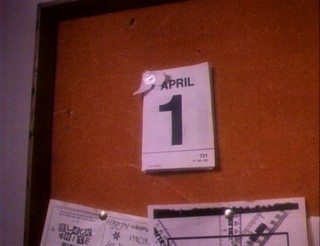 April Fool's Day!
As previously mentioned, this movie is pretty firmly part of the
Slasher Calendar
, taking place on April Fool's Day.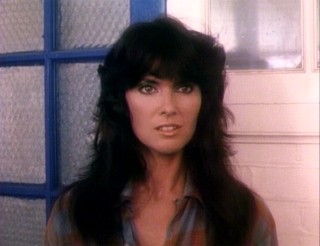 This is a teenager?
This is the drop dead gorgeous Caroline Munro. I suppose she's what passes for the heroine of this film, but while she is incredibly hot, there's no way she really passes for a teenager... or for that matter, someone who is 22 years old. She was easily in her mid thirties here, and to be honest, most of the rest of the cast is in the same boat (but the rest of the cast is nowhere near as nice to look at).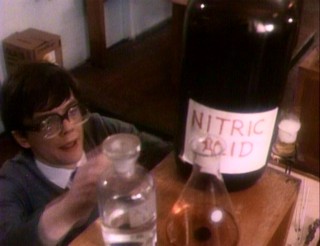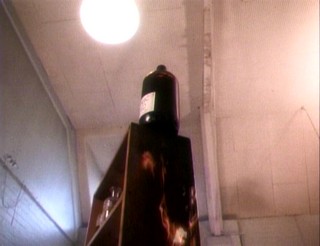 I believe this is what's referred to as "foreshadowing."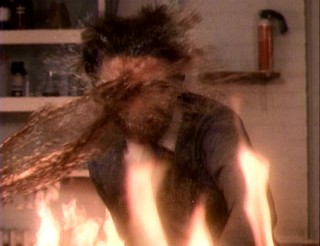 I love how the movie handles the physics of a bottle of liquid dropping on the table. Apparently it shoots a jet of acid directly at your face. The funny part is that they show the bottle crashing into the table, and the liquid doesn't splash much, then it cuts to his face and you get the above screen. Heh.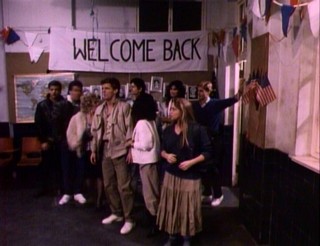 So after breaking into the building, they wander around the dilapidated building until they stumble onto this room, which is cleaned up and decorated in a decidedly craptacular manner. Again, no warning bells for these characters here? This is perhaps why it's not so bad watching them die horribly.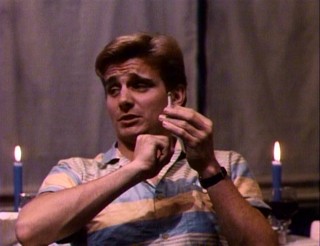 In one of the most hilariously typical scenes in the film, this guy takes a long drag on the joint, then while trying not to exhale too much, he says "That's good shit, man..." as he passes it on to the next in line. You really need to see this moment to get how perfect and hilarious it is. Classic.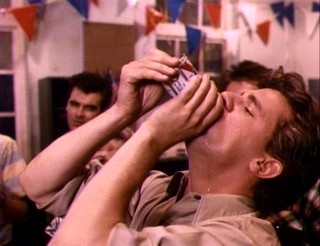 At one point during the party, this douchebag shotguns a beer. I double-checked, and yes, he's drinking Pabst Blue Ribbon.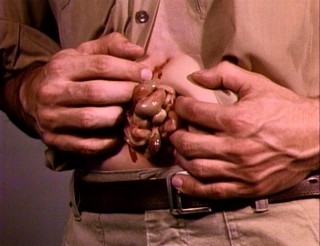 The implication is that Marty used his chemistry superpowers to poison the beer so that drinking it will cause your intestines to burst out of your stomach, but those of us familiar with Pabst Blue Ribbon aren't fooled.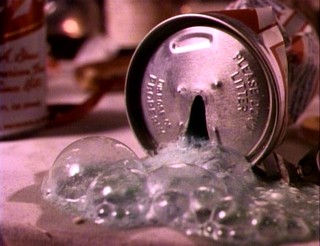 Again, I'm pretty sure that Pabst Blue Ribbon does this anyway.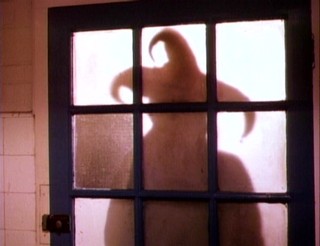 Another in a long line of silhouette shots...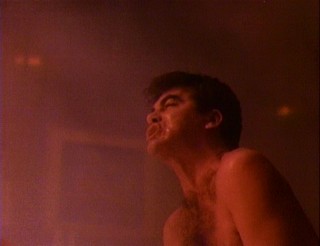 One of the odder kills happens when two characters, who know that they're locked in this building with a homicidal maniac, decide to take a time out and fuck. Oh, and she's actually cheating on her boyfriend (who I believe was attempting to fix up a riding lawnmower in an attempt to escape - don't ask). Marty electrocutes them both.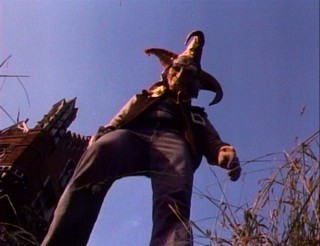 Again, the conclusion of the film happens in broad daylight, giving you your first really good look at the killer... It's a pretty cool costume for a killer.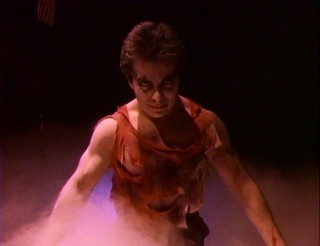 Look, it's the hulk! This is from the aforementioned crazy, almost nonsensical ending in which all the people who were killed come back as quasi-zombies or something.
Well, that wraps it up for this movie. I can see why it's become something of a cult hit, but it's not one of my favorites...

Sunday, October 11, 2009
6WH: Week 4 - Slasher Part Twos
Continuing the
Six Weeks of Halloween Horror Movie Marathon
, this week I take a look at sequels to slasher films...
It's the Gifts That I Hate (Robot Chicken)
The Simpsons: Treehouse of Horror VI: Nightmare on Evergreen Terrace (Sorry, can't find online vid)
A Nightmare on Elm Street Part 2: Freddy's Revenge: Like most sequels, this film is inferior to its predecessor, but I found it much better than I was expecting. What makes the movie work is that it's playing with variations on the theme instead of repeating the same stuff from the original film. In this movie, Freddy doesn't haunt the dreams of a group of teenagers, he focuses on one specific teen. Instead of murdering the teen in his sleep, Freddy possesses the teen and carries out his kills in the real world. This movie extends and twists Freddy's powers while retaining the brilliant inescapable nature of the original film. In that movie, you were afraid to sleep because Freddy might get you. In the sequel, you're afraid to sleep because Freddy might possess you and make you kill your friends. In some ways, this is an even more horrific idea and the film does its best to pull it off, but ultimately it's not as fresh or fun as the original. It has its moments though. The scene where Freddy climbs through our hero's stomach terrified me as a kid and I have to admit that it's still pretty effective. It's a valiant effort, and better than most sequels. **1/2





Slumber Party Massacre 2 (NSFW trailer)
Scream 2 (trailer)
Friday the 13th, Part 2 (trailer)
Sleepaway Camp II: Unhappy Campers: I was surprisingly taken with the first movie in this series, and in this sequel we find Angela alive and well, and after years of therapy, she returns to camp, this time as a counselor. As usual, the camp is populated with horny, foul-mouthed kids, horny, foul-mouthed counselors, one of the greatest mullets ever captured on film, and, of course, DEATH! This movie ends up being a lot different from its predecessor - it's silly and more self-aware. Most of the character names are taken from members of the Brat Pack and there are even nods to slasher icons Jason, Freddy and Leatherface. Angela is played by Pamela Springsteen (yes, Bruce's sister - no joke), and she plays the role with a campy glee. For a homicidal murderer, she's pretty likeable. In the end, the movie is a lot of fun, but it doesn't really have anywhere to go. The ending pales in comparison with the original film (which has one of the great horror movie endings ever), making this a worthwhile watch, but ultimately not one a great film. **1/2




Bruce Springsteen's Sister (seriously)



Halloween II (1981 - Trailer)
Horror Movie Big Brother (Robot Chicken)
Grindhouse: Don't (fake trailer)
Halloween II (2009): (Note, I actually watched this a while ago because for some reason the studios think that the perfect time to release a movie called Halloween is in August (of course!)) I actually liked Rob Zombie's remake of Halloween. The biggest problem I had with it, though, was that it was a remake of Halloween and thus demanded comparison to a film that is nearly perfect. Change a few character names, keep the killer in the mask he had when he left the mental facility, and replace the soundtrack, and you've got a decent throwback slasher movie. Not a classic or anything, but watcheable. Now, Zombie has made a sequel, and he's apparently stopped trying to make any sense at all... and that part of it is actually kinda awesome. This isn't a remake of the 1981 Halloween II (though, ironically, the best scene in Zombie's film takes place in a hospital), so Zombie has freed himself of any necessary structure there (the second half of the first film suffered because it needed to hit all the beats of the original). The iconic Halloween theme is no longer present (though the ending makes use of some other Halloween music). The mask is barely even recognizable anymore. The only thing that remains from the original franchise are the character names, and it's almost easy to pretend that this series isn't even related to the original movies. The problem is with the execution. Zombie seems to have adopted the quick-edit, shaky-cam style... and let's just say that Zombie is no Paul Greengrass. The action in this film is nigh incomprehensible. There's no build up to the kills either - they are all so disconnected and pointless that no tension is ever established. There is some limited success at the beginning of the film at the hospital, but it devolves pretty steadily from there. Storywise, we get a lot of weird shit, and that part I like. Myers is hallucinating a lot, seeing visions of his mother and a white horse (!?) Symbolism is abound. Dr. Loomis makes a few appearances, and boy is he a douchebag. To be honest, I'm not even sure why he's in this movie, as he serves no real purpose (but his scenes, including one that features a funny cameo, are kinda fun to watch). Laurie Strode does find out that she is Myers' sister (this was technically from the original series, but Zombie had sorta established it in his first movie). The town of Haddonfield seems to have changed considerably in that it's a more rural area now, but whatever. So I'm conflicted about this movie. I like some of the ideas (even the kooky ending), but the execution, especially of the action, is way off. It's a hard movie to recommend, but if you like crazy imagery, this movie has a bunch of that. *1/2
Incidentally, why is it so hard to find Simpsons Treehouse of Horror shorts online these days? Get with the program Fox! I have most of them on DVD, but it would be nice to share, right? Anyway, that's all for now. More on Wednesday.

Sunday, October 04, 2009
6WH: Week 3 - Now Playing
For the last couple of years, I've strangely not seen very many horror movies in the theater. Part of the issue is that most of them don't come out in the Halloween corridor, which makes it somewhat pointless. It seems that the
Saw
franchise has cornered the market on the Halloween season and studios don't want to risk challenging it for some reason. That being said, I've seen several horror films in the theater lately, and I've really enjoyed a couple of them...
That's all for now. Next up... probably some more slashers.

Thursday, October 01, 2009
Shocktober
Now that we've entered October proper, it seems that some other folks are jumping on the Halloween season bandwagon with those of us who started out a few weeks early (which consists of, uh,
me
and
Kernunrex
). Here's a few other folks celebrating the season:
Stacie Ponder over at Final Girl has dubbed the month SHOCKTOBER and has vowed to watch and review a movie every day for the duration of the month (that post also contains a bunch of links to other folks celebrating the season).
Widge & friends over at NeedCoffee have begun their annual 32 days of Halloween, always an entertaining venture.
Brian eschews the whole seasonal thing and just watches a horror movie a day, all year long. Now that's dedication.
I'm sure there are lots others, but that's all for now. Go forth, and be scared.

Sunday, September 27, 2009
6WH: Week 2 - The Slasher Calendar
As
part of last year's marathon
, I watched a documentary called
Going to Pieces: The Rise and Fall of the Slasher Film
... As a result, when I drew up my list for this year, a lot of slashers sneaked onto the list (enough for several weeks). I won't get through them all, but there will be at least 6-9 slasher films in this year's marathon.
One of the conventions of slasher films is a holiday themed setting. This trend was arguably started by Bob Clarke's influential 1974 film
Black Christmas
, but it really kicked into gear (along with Slashers in general) in 1978 with John Carpenter's
Halloween
. After
Halloween
's success, slasher films were flooding the market, many of which attempted to copy Halloween by focusing on different holidays. Indeed, at this point, there's a pretty
full calendar of slasher films
that you can watch, if you're so inclined... and in case you can't tell, I am so inclined. I think this trend overlaps a bit with the convention of having some sort of historical element to the story (i.e. a tragedy of the past revisited in the present), but on the other hand, lots of slashers aren't calendar oriented either. Still, it's a common enough trope that I watched a bunch recently:
And that wraps up the slasher calendar for this year, but we've got another installment of slasher sequels coming, as well as some other miscellaneous slashers. In other news,
The Devil Rides Out
is now unavailable, so the Hammer Horror week needs to be replanned.
As usual,
Kernunrex
is doing it up at his site, and he's making lots of headway. He's even playing
Castlevania
(in an experience similar to mine with
Metroid
, he was able to beat the game using save states) and other horror related video games. It's always funny when we have overlap too. He watched
The Deaths of Ian Stone
this week - a movie
I watched last year
(our thoughts are very similar). Other than that, not much overlap... though I can see some convergences coming later.

Sunday, September 20, 2009
Six Weeks of Halloween 2009: Week 1 - Universal Horror
It's that time of year again. Halloween is my favorite time of the year, and it provides a convenient excuse to explore one of my favorite genres of film (as
I have done
for the
past couple of years
). In preparation for this year's six week celebration of Halloween, I pretty quickly drew up a list that could easily take me through ten weeks... I doubt I'll get through them all, but I'm going to have fun trying. Highlights include this week's look at classic Universal Horror films, a sampling of the later Monster revival with Hammer Horror, perhaps some Vincent Price, and of course, some slashers and miscellaneous horrors to round out the pack (including the much anticipated
Trick 'r Treat
, amongst others). If you can't get enough Halloween madness here, be sure to visit
Kernunrex
, who's been doing this whole Six Weeks of Halloween thing a lot longer than I have... (Someday I'll redesign Kaedrin so as to allow for an easy switch to Halloween colors like he does... that day is probably not coming anytime soon, but still.)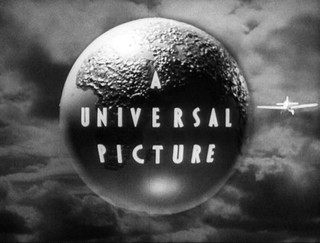 Its the nicest weather Earth has ever had!*
As previously mentioned, this year's marathon kicks off with a look at Universal Studios' classic monster films. I've seen two of the following films before, but not since I was very young, so I figured it would be worth revisiting (as a result, I now want to revisit the original novels upon which the following films were based, which if my current queue is any indication, means I'll get to them sometime in the 2020s). Here goes:
One of the surprising things about all three of the above movies is that they are all between 70-75 minutes in length, significantly shorter than even the shortest movies in theaters today. It's worth noting that many of the above films are also restored from cut versions. In particular, the scenes missing from the original
Frankenstein
are quite important (the missing scenes were restored in 1986 and most DVDs of the film have them), particularly the scene when the Monster plays with the little girl. It's actually quite a disturbing scene, but Karloff was always able to walk that line between evil and misunderstood, creating a monster that was scary and sympathetic at the same time.
It's also interesting to note that the characters of Dracula and Frankenstein are two of the most frequently utilized fictional characters in the history of film. Dracula has 200+ appearances, while Frankenstein has only had a mere 80+ roles. And I think both will continue to rack up the appearances. Interestingly, I think there are several more recent horror icons that could give the classics a run for their money... Jason Vorhees, Mike Myers, and Freddy Kreuger have established themselves pretty firmly in modern film culture, but I'm not sure they will ever be as prolific as the old Universal classic monsters. Why?
Devin Faraci has speculated on this
:
There is one major obstacle that's stopping Freddy and Jason and Mike Myers and Leatherface from really getting to that position of being among the truly eternal monsters of filmland: copyright. While the versions of the Universal Monsters we love are copyrighted in terms of their appearance (although a zillion manufacturers of Halloween ephemera have skirted the edges of that legality), the characters themselves are in the public domain. This is what has allowed them to become such prominent forces in film, keeping them going in permutation after permutation. If Universal outright owned the characters then Hammer, for instance, would never have been able to reinvent them in the 50s and 60s (my colleague Ryan Rotten very astutely notes that what Platinum Dunes is doing with the characters of Jason, Freddy and Leatherface, and what Rob Zombie is doing with Michael Myers, is very similar to what Hammer did with the Universal Monsters, recasting them and re-presenting them for a new generation with new tastes). In fact, the copyright on the Gill-Man from The Creature from the Black Lagoon may be one of the things keeping him from really ascending and going places as a character. Being tightly controlled by Universal keeps him from escaping into the pop culture world at large.
Perhaps audiences will still be squirming in their seats in fear of Jason, Mike, and Freddy a century from now, but maybe not. One thing is for sure though: Audiences will still be entertained by updates on Frankenstein and Dracula...
* With apologies to the MST3K Movie for that joke, though it works even better on the newer variations on the logo...