Just a series of quick hits and tasting notes on my media diet (and sometimes, uh, regular diet) of late:
Television
Poker Face – This Rian Johnson led Natasha Lyonne starring mystery of the week TV series is great. Really enjoyable stuff, and while there's some sort of overarching storyline, the episodes are mostly standalone mysteries. The Columbo-esque formula is also quite effective, with the first 10-20 minutes of each episode being about the crime, then flashing back to how Lyonne gets involved and investigates.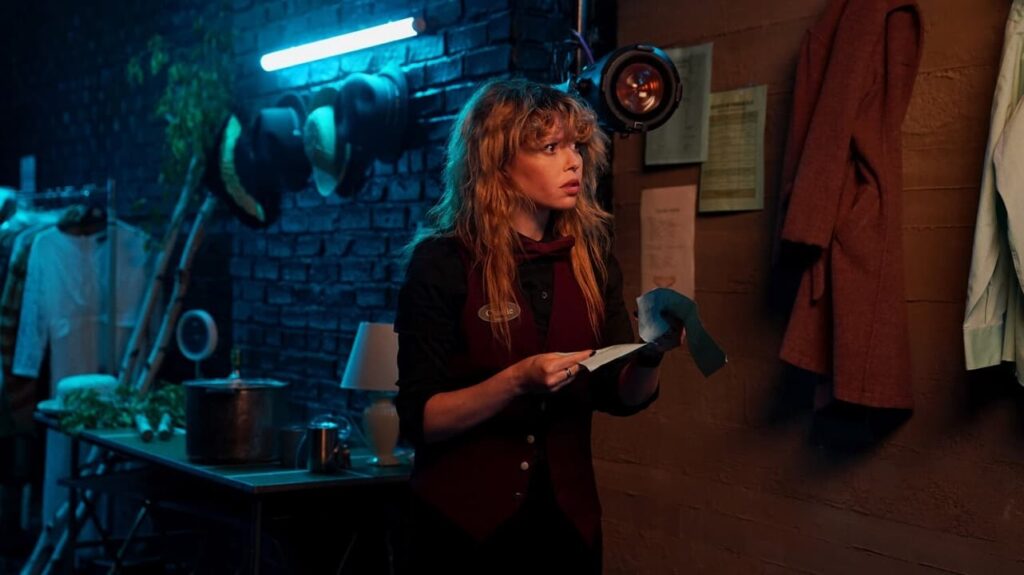 The "bullshit" conceit is a bit silly, but they don't overdo it, and the mysteries are all well thought out and twisty in the best way (the one with the stage play was great, and when you find out about the cool old folks' misdeeds, I laughed out loud). Since Lyonne is not playing a cop, the comeuppance is not always perfect (the race car one, in particular), but you still get the thrill of the solve (more of a howdunnit than a whodunnit, but still). Worth seeking out!
Andor – I don't get it. Everyone says this is the best Star Wars stuff since the originals, but after slogging through 3 episodes that should have been about one single hour of story, I don't get it. The third episode was markedly better than the first two, and everyone is telling me that it continues to get better as the series progresses, but I'm still annoyed at the first three episodes.
The Last of Us – The fungal zombie apocalypse gets a prestige TV treatment, to mostly good effect. It still feels a little like "prestige Walking Dead" and I was never a big fan of that show, but boiling it down to a mostly two character odd-couple buddy travelogue works reasonably well. It occasionally veers into the typical, bog standard zombie notes of "well, the fungus zombie just murdered my girlfriend, but the real monster is other human beings!" and it doesn't have the gore quotient of Walking Dead, but it works well enough for what it is. I can see maybe one more season of this before it gets really grating. For now it's enjoyable enough.
Movies
Knock at the Cabin – M. Night Shyamalan provides sturdy, tense craft behind a somewhat unsatisfying story that nonetheless has some thematic heft around the nature of sacrifice that's worth exploring. Dave Bautista does exceptional work, and the rest of the cast is pretty good too.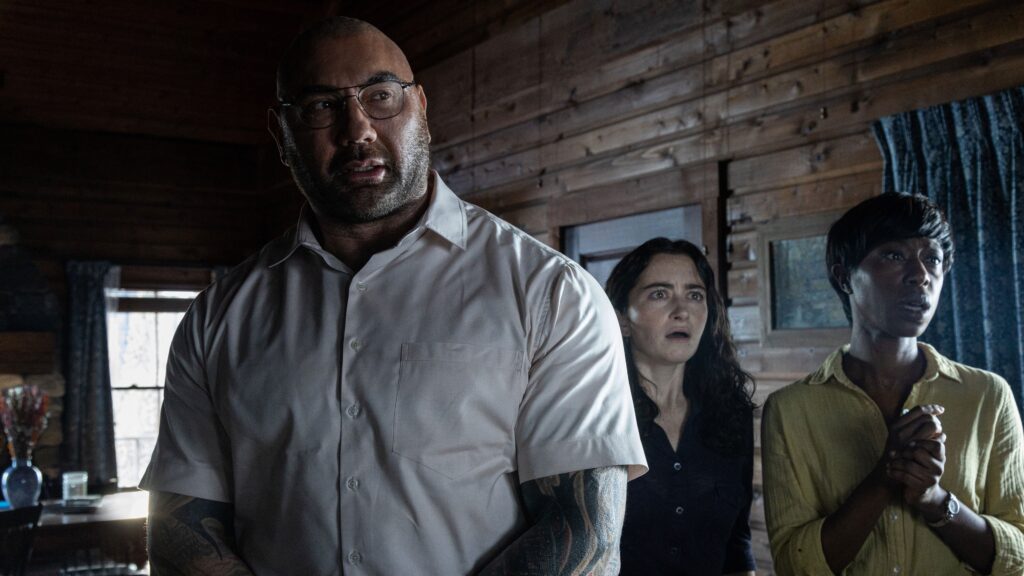 The twist is that there is no twist, and the ending tries to split the difference between the book's rather bleak ending (probably a no go for any actual filmic adaptation) and a truly happy ending, leaving us with a sorta bittersweet thing that works ok, but isn't super satisfying. Again, lots of thematic stuff to chew on and Shyamalan provides the visually compelling craft, so this isn't just a rote thriller, but it's not exactly perfect either.
Infinity Pool – Brandon Cronenberg continues to follow in his father's footsteps, adding a little more stylistic artifice to the body horror and weirdly new arenas of science that seem to populate these movies. I think this is perhaps a little more successful and approachable than Possessor, but they're both of a piece.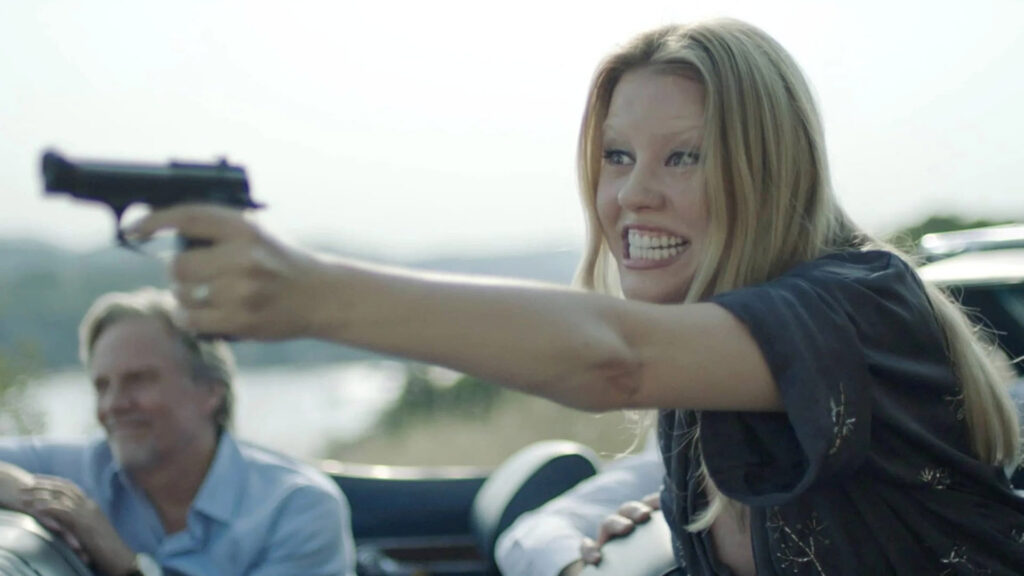 There's again some thematic heft here around doubles and existential crises and so on, but if you can get past some of the weird hedonistic parties and violence, it's hard not to appreciate Mia Goth's unhinged performance. Interesting stuff and Cronenberg is one to keep an eye on, but he hasn't hit anything out of the park just yet.
All Quiet on the Western Front (2022 and 1930) – I watched both of these because the latter one was nominated for Best Picture. Short story is that the original covers more ground and makes better anti-war points than the remake, which is a technical marvel, to be sure, but somehow covers much less ground in around the same runtime. Some of the really effective points in the original are contained off the battlefield, which the remake tends to downplay (while playing up the diplomatic stuff). It's all still effective and it's the sort of thing that the Academy Awards loves, so it's not surprising or completely unwarranted, but I prefer the original. For some reason, the musical score in the remake seems to be getting a lot of buzz, which confounds me – the whole electronic nah nuh nuh thing took me out of the movie every damn time, it felt anachronistic and too slight. If you're going to do that sort of thing, lean into it. Anyway, interesting movie, but certainly not the best of the year.
My Dinner with Andre – Literally two people sitting at a table in a restaurant having a conversation for two-ish hours. More interesting than that sounds, but some of the conversation also goes a bit too far up its own arse. But the saving grace is that towards the end, Wallace Shawn gets to push back on Andre Gregory's wanking, and basically says something to the effect of "I don't know what the hell you're even talking about anymore!?" Both the characters contradict themselves throughout the conversation, which I think is part of the point. Anyway, more interesting than I feared, but not exactly a barn burner either. Glad I finally caught up with it.
The Wind and the Lion – John Milius wrote and directed this historical… adventure? It's hard to peg this thing down. Sean Connery plays a Berber chieftain, which is a bit of a stretch, but then his starpower might carry the day. Brian Keith does interesting work as Theodore Roosevelt. Candice Bergen has good chemistry with Connery. The whole thing has a bit of an exaggerated air, a little hammy at times, but Milius' trademark tough guy dialogue shows up here and there. An interesting, weird little movie.
Books
The Mysterious Affair at Styles, by Agatha Christie – Between last year's spate of murder mystery movies and Poker Face, I've been getting into the mystery genre a bit and decided to start at the beginning of Christie's Poirot series. This first Poirot book comports itself well enough, though obviously some of the twists and turns are not as surprising as they perhaps once were. That said, it holds up remarkably well for a 100 year old mystery novel. I also read The Murder on the Links (the second novel in the series) and Poirot Investigates (a short story collection with a bunch of great, simpler stories). A few themes have emerged, Poirot's catchphrases of "little grey cells", "a man of method", and his habit of referring to himself as "Papa Poirot" are all pretty funny. Also, Captain Hastings is such a moron, it's hilarious how often Poirot (or Christie) takes to humiliating him in an absolutely merciless fashion. Anyway, these are fun, I will be reading more of them (and probably branch out to Miss Marple or whatever)
Tales of the Black Widowers, by Isaac Asimov – When Asimov took a break from Science Fiction for a few decades, he did still write fiction, and this collection of short stories is actually pretty fun. These are also mysteries, but they distinguish themselves by being mostly about trivialities, rather than murder (though there was one involving a death). Asimov's mysteries tend to revolve more around wordplay than anything else, but that's an interesting contrast to Agatha Christie. So far, these short stories are all pretty fun, though I suspect things might get a bit repetitive over time. Still, as a short collection, it's great stuff.
Earthblood and Other Stories, by Keith Laumer and Rosel George Brown – Started this in January as part of Vintage SF Month, but it turned out to be something of a slog. There's a bunch of interesting stuff buried here about a long-lost Earth and legends of humans, but it's caught up in an episodic narrative with poorly drawn action. Normally a galactic travelogue with carnies, pirates, and military intrigue would sound like a lot of fun, but none of it really panned out here. Every episode seemed simultaneously boring and slow but also truncated and the shifts happen suddenly. I just was not able to get on its wavelength, I guess. The "other stories" are marginally better, but despite some of them ostensibly happening in the same universe involving the same aliens, they are all completely disconnected and even conflicting in nature. Not especially recommended.
Archaeology from Space: How the Future Shapes Our Past, by Sarah Parcak – A look into the young field of satellite archaeology, this unfortunately doesn't spend that much time on the space-bound nature of the exploration, and most of the book is about how satellites guide traditional, boots-on-the-ground archaeology. Which, when you think about it, makes a whole lot of sense, but the premise feels like it promised more than what we get. Interesting enough for what it is, but not exactly a must-read.
The Finer Things
Over at the Beer Blog, we've covered Revolution's line of Very Special Old Jacket barleywines (exceptional!), an unlikely Geuze Cuvée from Lindemans, and a sampling of fine Oktoberfest biers.
We're also about to embark on the annual beer slowdown, so I've got a few non-beer things lined up, including a local distillery's 6 year old Rye. I was thinking of dipping my toes into the brandy world this year as well. Time will tell. Recommendations welcome!
That about does it for this round of tasting notes, stay tuned for moar!