Last time on Weird Movie of the Week, we took a look at a horrific/touching tale of redneck polka ditties. This time, we've got a werewolf who is also a cop, for reals: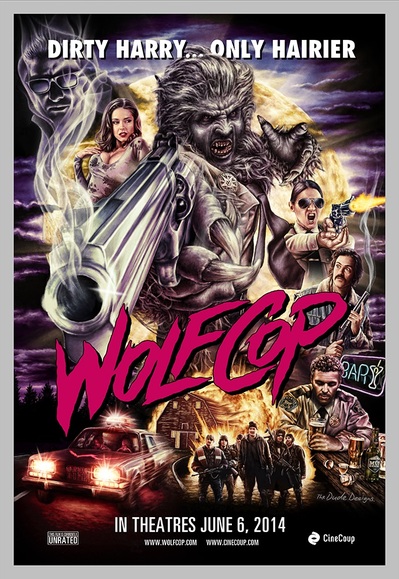 That tagline ("Dirty Harry… Only Hairier") is glorious. And the plot description, courtesy of Shock Til You Drop (more fantastic imagery at that article as well, including one where wolfcop is give a come hither look whilst holding a revolver and standing on a pentagram), sounds just about how you'd expect:
It's not unusual for alcoholic cop Lou Garou to black out and wake up in unfamiliar surroundings, but lately things have taken a strange turn. Crime scenes seem oddly familiar. Lou's senses are heightened, and when the full moon is out, he's a rage-fueled werewolf. Wolfcop is one cop's quest to become a better man… One transformation at a time.
As I mentioned last time, my record for actually going out and watching these Weird Movies of the Week is somewhat appalling, but this is one that I will almost certainly see (depending on release and distribution details, which are somewhat spotty right now).