Tis the season to draw up a list of 2022 movie releases that I want to catch-up with before embarking upon the traditional Kaedrin Movie Awards, Top 10, and other year ending nonsense. Of course, the professionals are releasing their Top 10s and year end summaries right now, but for us normals who don't go to Sundance and Cannes or get screeners and other opportunities, it takes a bit longer. So the Awards happen in January and the Top 10 usually in February (hey, at least we're faster than The Oscars!)
As of this moment, I've seen 75 movies that could be considered a 2022 release. This is just about on par with last year at this time, but definitely higher than previous years. Obviously the last couple of pandemic inflected years have been a bit of an anomaly, but it's clear that streaming exclusives and collapsing theatrical windows have made movies much more accessible much earlier. There are pros and cons to this and I'd honestly like to see theaters doing better, but streaming certainly does make things convenient.
After a quick spin around the moviesphere, there are plenty of 2022 movies I still want to catch up with. Some have not yet come out, but others have been out for a while, I just never caught up with them. Standard disclaimers apply: I consider some 2021 movies a 2022 release if it didn't get distributed in the US until 2021. This list is not comprehensive. I probably won't watch everything on this list. I will probably watch things not on this list. And so on. Alrighty, that's enough preamble, let's get to it:
Blockbusters
Avatar: The Way of Water – Duh. I mean, sure, I didn't love the first Avatar, and I honestly wasn't pining for a bunch of sequels. That being said: James Cameron has made multiple of my all time favorite movies and he always makes interesting stuff.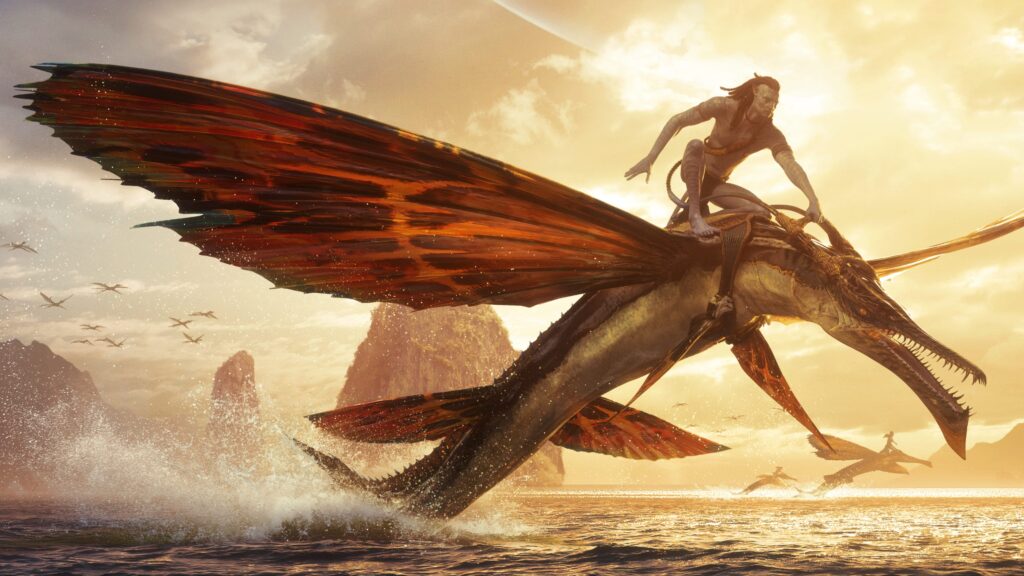 Early word is that the sequel is better than the original. Perhaps not a high bar, but still, I wouldn't count Cameron out. Maybe he'll surprise me.
Babylon – Does this actually count as a "blockbuster"? I dunno anymore. It's certainly got lots of stars and a big budget. Damien Chazelle! Brad Pitt! Margot Robbie! A three hour runtime! I honestly don't know what to make of this, but it could be interesting.
Black Adam – The Rock's superhero movie came out in October, but I never caught up with it. More because it was the Six Weeks of Halloween and I had other things on my mind than anything else, but then, it didn't seem to set the critical or popular world on fire either. I'm doubting it'll make the top 10 (I enjoy superhero movies quite a bit, but they rarely make the top 10), but I'll certainly be catching up with it when it hits HBO Max soon.
Ticket to Paradise – Romantic comedies are back, baby! Or not, whatever. I'm doubting it will make the top 10, but it's always nice to pepper something fun or cute into a list like this, otherwise things will get awfully depressing.
The Unbearable Weight of Massive Talent – For some reason, I never caught up with this self-aware Nicholas Cage flick, which will have to change soon.
Streaming Exclusive
Guillermo del Toro's Pinocchio (Netflix) – As per usual, this just showed up unexpectedly this weekend. I'm usually interested in del Toro's work, so I'll certainly be giving this a look, even if I'm not entirely enthused at yet another take on Pinocchio.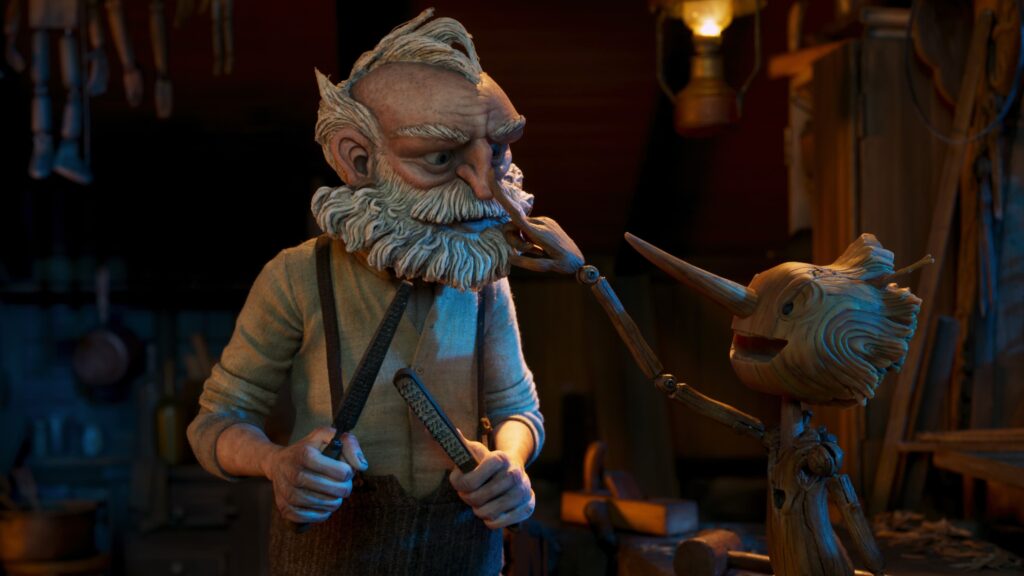 On the other hand, I was shocked by how much enjoyed del Toro's remake of Nightmare Alley last year, so who knows?
Emancipation (Apple TV+) – Can Will Smith rebound from "the slap" with this gritty slave drama? I guess we're going to find out.
Emily the Criminal (Netflix) – Aubrey Plaza gets mixed up in some sort of credit card scam, sounds interesting enough…
We Met in Virtual Reality (HBO Max) – "Filmed" entirely in Virtual Reality, this is a documentary about burgeoning VR communities. Sounds interesting!
Independent and Art House
Three Thousand Years of Longing – George Miller's strange little fantasy romance involving a djinn sorta came and went without making waves, but I'm intrigued enough, even if it's clearly nothing like Miller's other work…
Decision to Leave – Park Chan Wook has a new movie out? A crime thriller thing? Yes please!
Tár – Seems to be a pretty consensus critic's choice, I never managed to carve out the time to see it in the theater (another Halloween conflict here, though I probably could have seen it the week after, it was gone from theaters pretty quickly though).
The Banshees of Inisherin – Martin McDonagh always writes interesting stories, so I'll most certainly try to catch up with this one.
Return to Seoul – Another South Korean thriller, I know very little about this, but it sounds interesting and unconventional.
The Whale – Darren Aronofsky is always interesting, and it's nice to Brendan Fraser making waves again. Not sure this will be a movie for me, but I'm certainly interested.
Speak No Evil – Scandanavian thriller about a couple that vacations with strangers, but some sort of hijinks ensue.
Miscellaneous, Genre, Mutant Fam, etc…
Something in the Dirt – The latest from Aaron Moorhead and Justin Benson, who are always making interesting stuff (though sometimes it's more effective than others). This seems like a Covid production type of thing, but those sorts of constraints fit with Benson and Moorhead's style pretty well.
Holy Spider – Story about a journalist researching a serial killer in Iran, sounds fascinating.
Resurrection – Rebecca Hall seems to be carving out her own little sub-genre of horror, and this is the latest entry.
You Won't Be Alone – Something about a 19th century Witch living in other people's skin to see what their lives are like? Sounds interesting enough!
Pearl – I just recently caught up with Ti West's X, and this prequel might actually be something that works as a prequel.
After Yang – Something about androids and Colin Farrell, sure, why not?
Alright, we've peeked over twenty 2022 movies to catch-up with here, which is probably good enough for now. As usual, totally open to whatever recommendations you might have. Lists like this can be a little misleading because I've already seen a great deal of movies this year. This includes lots of recent stuff like The Fabelmans (it's good!) and both (count em!) killer Santa movies.