Around this time of year, I usually make up a list of 2020 movie releases to catch-up on, but this year? The pandemic obviously had a huge impact on movies this year, in some cases pushing up releases and making them more accessible through streaming, in other cases pushing them back to next year. As of this moment, I've seen 66 movies that could be considered a 2020 release, which is significantly less than what I'd seen at this point last year. Is that because there's less to see?
After a brief spin around the moviesphere, I observe that there are a lot of movies that I could catch-up with. Standard disclaimers apply: I consider some 2019 releases a 2020 release if it didn't get released in the US until 2020. This list is not comprehensive. I probably won't watch everything on this list. And so on. Let's get to it:
Blockbusters
Tenet – Christopher Nolan's latest is an obvious must, and I guess I'm part of the problem that theaters are facing, because I never got off my arse to watch the thing in theaters. I don't want to make this a referendum on theaters though, so I'll just say that duh, yeah, I need to see this movie before I put together a 2020 movie recap/top 10.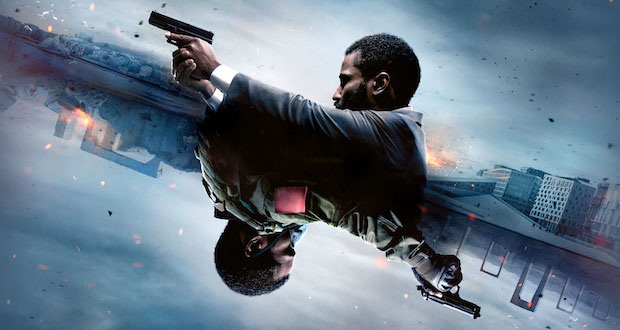 Update: I've seen it! It's great, just… don't ask me to explain it. It's certainly part of Nolan's cinematic puzzle tradition, and everything seems to fit together… but I may need to watch it again. And again. (It's worth noting that I actually do want to watch it again. And again. Which I think says something important.)
Wonder Woman 1984 – Another movie I've been looking forward to for a while. I really enjoyed the first movie and in a year that's lacking in superhero flicks, this one kinda corners the market, right? Update: I have also seen this! It's… not great. Or, at least, very disappointing. The thing that kept it afloat for me is the performances, innate charisma, and chemistry between all the stars. The first hour is decent, if a bit disjointed, but it's not a solid foundation for the rest of the movie, which just continually devolves. I don't know that it's quite the disaster that some are portraying it as, and it's eminently watchable, but it does have some troubling interpretations and whatnot, and it definitely just doesn't fit. A big letdown from the first movie.
Soul – Pixar's quality level has dipped a bit from its heyday, but I'll always give a new release a look. This one is getting some good early buzz and it's not a sequel, so I'm looking forward to it.
Hamilton – I guess I should finally watch this thing. It's cultural dominance over the past few years is a bit of a turnoff, but I always appreciated the idea behind it, so I'll most certainly have to catch up with it.
The King of Staten Island – I know what you're thinking – is this really a blockbuster? Well, in 2020 it probably counts as such. I'm hit or miss on Judd Apatow's directorial efforts and I don't have much love for Pete Davidson, but I'm guessing this movie will at least be worth the watch…
Streaming Exclusives
On the Rocks – Sofia Coppola's latest and a reunion with Bill Murray, the biggest thing holding me back from this is that it only appears to be available on Apple TV+, which I don't have and dammit, how many streaming services do I need to subscribe to? This one alone might not get me to subscribe… but then…
Greyhound – Another Apple TV+ exclusive. It's a Tom Hanks led WWII naval battle movie that seems like it'd be right up my alley, even if it has no real chance of channeling the C.S. Forester source material.
Let Them All Talk – Steven Soderbergh is always worth a watch. Even if he doesn't seem to be working in the genre or mode that I tend to love from him. HBO Max exclusive.
The Devil All the Time – Netflix thriller that seems like it could be a step above the usual Netflix mediocrity, maybe?
My Octopus Teacher – Netflix documentary about a filmmaker's relationship… with an octopus? Sounds like my preferred mode of documentary filmmaking.
Anything for Jackson – Shudder is one of the more underrated streaming service. So I'll definitely make time for some of their exclusives, including this Satanist jam.
Independent and Art House
Possessor – Brandon Cronenberg is following in his father's footsteps? This sounds great and for some reason, I just haven't caught up with it yet. This will be rectified in the near future!
She Dies Tomorrow – Amy Seimetz's tale of a contagious feeling that you're going to die tomorrow sounds interesting enough.
First Cow – I guess I should watch this, as it's at the top of nearly every critic's list. Director Kelly Reichardt doesn't usually work for me, but who knows, maybe I'll be surprised.
Small Axe – Is it a movie? Is it a TV show? Is it a TV show that consists of episodes that are actually movies? Does it matter? Another critical darling from Steve McQueen, I guess I should watch at least a couple of these.
Another Round – Four teachers launch an experiment to see how their lives will be improved by a constant, low-level alcohol consumption. The perfect 2020 movie concept?
Miscellaneous, Genre, &c.
Alone – Sounds like a rock solid thriller about a woman escaping from her kidnapper. Looking forward to this one.
Archive – Small science fiction flick that sounds interesting enough. This has been on my radar for a while, not sure why I never got to it.
Ava – This Jessica Chastain action vehicle has been getting mixed reviews, but it sounds great on paper at least.
Save Yourselves! – Some Brooklyn hipsters go on vacation to escape their phones, only to realize that they missed an alien invasion or something. Sounds like fun…
The Pale Door – A horror western with train robbers and witches, what's not to like?
Time to Hunt – Korean flick about a dystopian world and a heist or something, sounds interesting…
The Call – Another Korean movie, this one has a high concept serial killer thing going on that sounds like it could be good.
Bulbbul – Indian horror flick about a town plagued by mysterious deaths…
News of the World – Tom Hanks teams up with Paul Greengrass for a western? Sure, why not?
So there you have it, 25 movies that I am going to try and catch up with before doing the traditional year end movie traditions.