It's that time of year again. Halloween is my favorite time of the year, and it provides a convenient excuse to explore one of my favorite genres of film (as I have done for the past couple of years). In preparation for this year's six week celebration of Halloween, I pretty quickly drew up a list that could easily take me through ten weeks… I doubt I'll get through them all, but I'm going to have fun trying. Highlights include this week's look at classic Universal Horror films, a sampling of the later Monster revival with Hammer Horror, perhaps some Vincent Price, and of course, some slashers and miscellaneous horrors to round out the pack (including the much anticipated Trick 'r Treat, amongst others). If you can't get enough Halloween madness here, be sure to visit Kernunrex, who's been doing this whole Six Weeks of Halloween thing a lot longer than I have… (Someday I'll redesign Kaedrin so as to allow for an easy switch to Halloween colors like he does… that day is probably not coming anytime soon, but still.)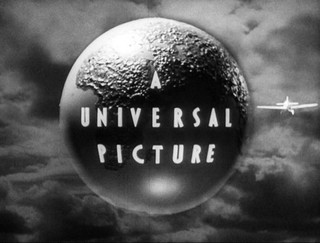 Its the nicest weather Earth has ever had!*
As previously mentioned, this year's marathon kicks off with a look at Universal Studios' classic monster films. I've seen two of the following films before, but not since I was very young, so I figured it would be worth revisiting (as a result, I now want to revisit the original novels upon which the following films were based, which if my current queue is any indication, means I'll get to them sometime in the 2020s). Here goes:
One of the surprising things about all three of the above movies is that they are all between 70-75 minutes in length, significantly shorter than even the shortest movies in theaters today. It's worth noting that many of the above films are also restored from cut versions. In particular, the scenes missing from the original Frankenstein are quite important (the missing scenes were restored in 1986 and most DVDs of the film have them), particularly the scene when the Monster plays with the little girl. It's actually quite a disturbing scene, but Karloff was always able to walk that line between evil and misunderstood, creating a monster that was scary and sympathetic at the same time.
It's also interesting to note that the characters of Dracula and Frankenstein are two of the most frequently utilized fictional characters in the history of film. Dracula has 200+ appearances, while Frankenstein has only had a mere 80+ roles. And I think both will continue to rack up the appearances. Interestingly, I think there are several more recent horror icons that could give the classics a run for their money… Jason Vorhees, Mike Myers, and Freddy Kreuger have established themselves pretty firmly in modern film culture, but I'm not sure they will ever be as prolific as the old Universal classic monsters. Why? Devin Faraci has speculated on this:
There is one major obstacle that's stopping Freddy and Jason and Mike Myers and Leatherface from really getting to that position of being among the truly eternal monsters of filmland: copyright. While the versions of the Universal Monsters we love are copyrighted in terms of their appearance (although a zillion manufacturers of Halloween ephemera have skirted the edges of that legality), the characters themselves are in the public domain. This is what has allowed them to become such prominent forces in film, keeping them going in permutation after permutation. If Universal outright owned the characters then Hammer, for instance, would never have been able to reinvent them in the 50s and 60s (my colleague Ryan Rotten very astutely notes that what Platinum Dunes is doing with the characters of Jason, Freddy and Leatherface, and what Rob Zombie is doing with Michael Myers, is very similar to what Hammer did with the Universal Monsters, recasting them and re-presenting them for a new generation with new tastes). In fact, the copyright on the Gill-Man from The Creature from the Black Lagoon may be one of the things keeping him from really ascending and going places as a character. Being tightly controlled by Universal keeps him from escaping into the pop culture world at large.
Perhaps audiences will still be squirming in their seats in fear of Jason, Mike, and Freddy a century from now, but maybe not. One thing is for sure though: Audiences will still be entertained by updates on Frankenstein and Dracula…
* With apologies to the MST3K Movie for that joke, though it works even better on the newer variations on the logo…