The nominations for the 2008 Kaedrin Movie Awards were announced last week. This week, I'll be announcing two winners every day, culminating in a post with my top 10 movies of the year and possibly some other wrap-up posts.
Most Visually Stunning: The Fall
A gorgeous feast for the eyes!* And perhaps that's all it is, but if nothing else, it's a gorgeous feast for the eyes. Ok, so it's a little more than that, but like director Tarsem Singh's other film, the similarly gorgeous feast for the eyes The Cell, The Fall is missing a coherent plot. He manages to frame the story in such a way that it doesn't matter that much and it's an enjoyable movie, though it's not a great plot. But its a gorgeous feast for the eyes. Other nominated films were certainly fine. It's hard to beat Guillermo del Toro's creature design in Hellboy II: The Golden Army. WALL-E is gorgeous. Let the Right One In has a stark beauty that contrasts well with the story. But none of the other nominees quite approached that gorgeous feast for the eyes level that The Fall did…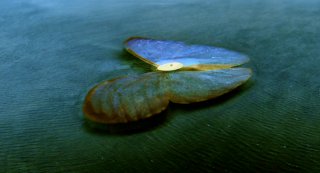 Best Sci-Fi or Horror Film: Timecrimes
In a category dominated by horror films, the lone SF film wins! Unless you consider some of the others SF. Timecrimes is a great film though. This intricate Spanish time-travel thriller was my favorite film of the 2008 Philadelphia Film Festival and it will be in the top 5 of the year for me. All of the other nominees are great too. Cloverfield was probably my least favorite, and even that one tried to do something genuinely interesting in a tired creature feature sub-genre. Teeth is notable for the sheer audacity of its premise. The Ruins, Let the Right One In, Inside – it's been a good year for horror. As I mentioned in the nominations, I cheated by nominating The Man from Earth, which is technically a 2007 movie. It's a really simple premise and the movie basically consists of a bunch of college professors talking about something in a cabin for an hour and a half. Yet it had some neat ideas that were expored in an interesting way. I don't think it would win any awards, but SF fans should definitely check it out at some point (for Netflix users, it's on their Watch Online feature, which is where I saw it).
Coming tomorrow: Best Sequel and Biggest Disappointment
* The "gorgeous feast for the eyes" phrase comes from Matty Robinson in his review on Filmspotting. Brilliant.