Hidden River brewing opened its doors a little over a year ago. So many local breweries have opened recently that I'm having a hard time keeping up, but I'd been hearing some buzz about these beers of late. These guys aren't in the most convenient location (Douglassville, PA, not quite the middle of nowhere, but far enough from me), and I'm the worst so it took me a while to get in gear, but now that I've been there, I will most definitely be making return trips.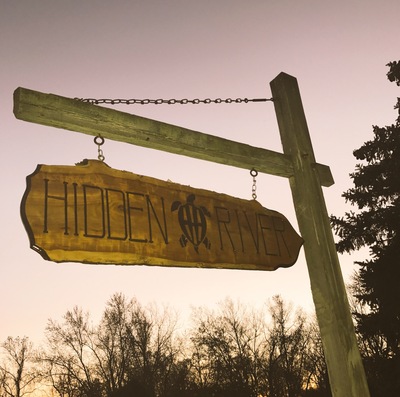 It's still a tiny operation, located in the beautiful Historic Brinton Lodge. It's a deceptively large facility though, broken up into a small bar area, several dining rooms, and a pretty great outdoor bar. The lodge is supposedly haunted and the owners apparently run various events along those paranormal lines, which I'll most certainly have to take advantage of next Halloween. So it's a great space, and the decor works too.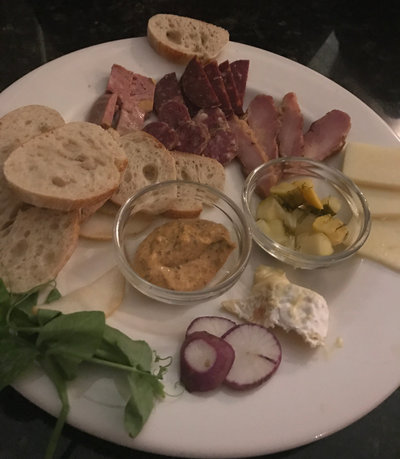 The food menu is somewhat limited, but everything I had was great (charcuterie plate and a panini, great bread too). A solid and ever-rotating taplist helps things along (more on that below). All in all, it reminds me a lot of the original Tired Hands location, before the hype and expansions.
I've now been there twice, and while I didn't take formal tasting notes, I'll give you a broad overview of what I got: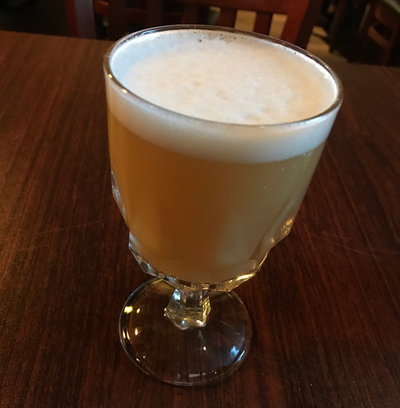 Green Mass – A 5.9% pale ale made in the Northeast IPA mold, super cloudy, juicy hops, and so on. Would love to try a higher ABV version of this, but this was quite a nice first impression.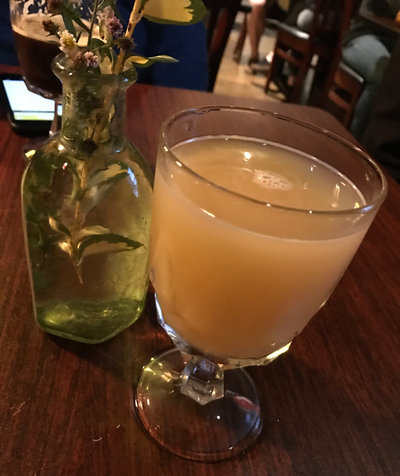 Fresh Press – A 6% dry-hopped saison, very nice. Again with the super-cloudy beer (does look like orange juice) and juicy hop character, along with some nice saison yeast character. Definitely a highlight.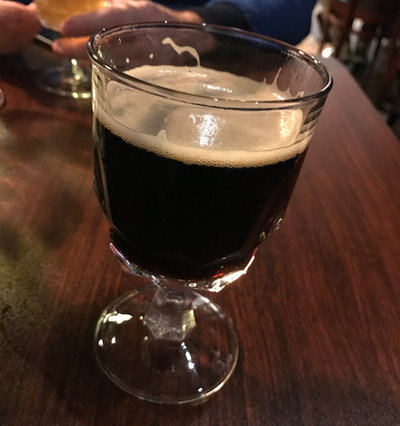 King's Watch – An 8% Baltic Porter that really impressed me. I've often noted that many local breweries aren't great at dark beer, but this is a really impressive take. Not quite HF Everett or Maine King Titus, but along those lines. Fantastic.
Hummingbird High – A 9.5% DIPA, this one doesn't quite live up to the expectation built up by my first three tries. It's certainly a fine beer, but not a top tier DIPA (and, perhaps tellingly, seemed like less of a Northeast IPA style).
Golden Oak Magic – I suppose if they were really aping Tired Hands, they would have named this "Golden Oak Magick", heh. A 4.8% saison brewed with Shiitake and Black Poplar mushrooms, cilantro, and a bunch of lime zest, this one appears extremely clear, and has a more traditional saison yeast character too it, with some savory earthiness (but not really funky and you can't exactly pick out the mushrooms…)
Melt Banana Face – A 7.6% IPA made with, you guessed it, bananas. And they do come through strong, though that means they sorta overwhelm the Northeast IPA base. All in all, a very interesting beer, would drink again, but sorta one-dimensional…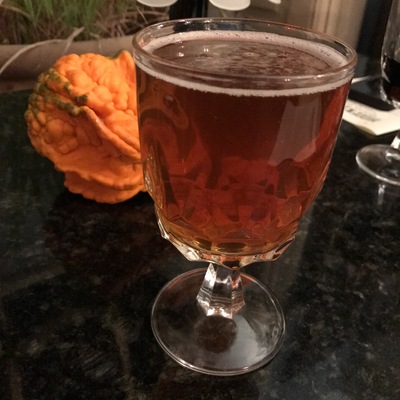 Rum Barrel Aged Mapping the Past – An 11% English Barleywine aged on coconuts in Rum Barrels. My initial reaction was of sugary, rum soaked raisins, but once I figured out the coconut component (didn't see that in the description before ordering), I really started to get that too. Not sooper boozy or anything, and could probably use a little more malt backbone, but it's still a pretty fantastic offering that I enjoyed immensely…
So there you have it, everything was very good to great, one of the better hit to miss ratios I've seen at a new(ish) brewery in a while. I greatly look forward to sampling more of their wares in the future. I do not look forward to making the trek out there, but the results do seem worth it!