We all know Suarez can nail those Pilsners and Saisons. I mean, weird flex (who focuses on those two styles), but it's very true. My only experience with their hoppy wares was a few cans of Crispy Little that I accidentally froze because the meager alcohol content couldn't stand up to the bitter cold of a rental-house's refrigerator. However, I did manage to crack one of those cans before the fridge ate the rest, and while I enjoyed it well enough, it doesn't quite stand apart from the neverending throngs of pale ales and IPAs out there.
Enter Suarez's Hecto. On paper, it's a similar beer. It's a 4.5% ABV pale ale hopped with Citra, Mosaic, and Amarillo. And I dunno, it's awesome. Maybe it's just because I had been on the road for about 7 hours and I had cracked a can whilst sitting on the dock by the lake, but damn this was great. Now, I also managed to get another taste of Crispy Little this year, and while it's very good, Hecto is just noticeably better (i.e. it's not just the malevolent refrigerator coloring my opinion of Crispy Little). Worth trekking into the wilds of the Hudson Valley to procure!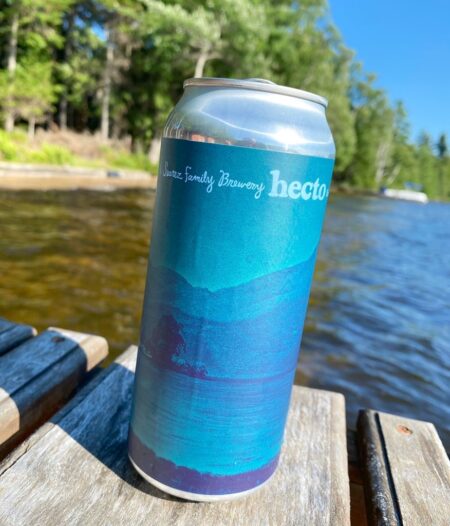 Suarez Family Brewery Hecto – I didn't pour this out, so I don't know what it looks like. Imma guess it's pale with white head. Smells fantastic, sweet, bright citrus fruit, pineapple, a hint of dankness. Taste follows the nose, citrus, sweet pineapple, a hint of grapefruit, dank pine. Mouthfeel is light bodied, crisp, and refreshing, utterly quaffable. It doesn't suffer from that whole "diet IPA" feeling that a lot of similar beers have. Incredibly well balanced. Overall, this is an astounding beer for a such a low ABV pale ale… A
Beer Nerd Details: 4.5% ABV canned (16 ounce pounder). Drank straight from the can, like a man on 7/25/20.
I didn't save the can and didn't note the canning date; I know you're crestfallen, but rest assured, it was very fresh. As usual, Suarez is just killing it. I have some more saisons from this year to cover, so stay tuned (at this rate, I'll get to it sometime in 2022).