Handling those pans, looking for liquid Gold: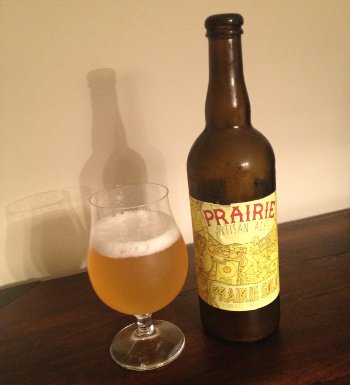 Prairie Gold – Pours an almost neon gold color, a little straw yellow in there too, lots of head that quickly dissapates. Smell has some light funk, lots of musty, spicy, peppery Belgian yeast, and a bright lemon note to lighten things up. Taste features a typical Belgian yeast character, but that quickly takes a back seat to the tart, lemony sourness. As it warms, that lemony character morphs into a broader fruit profile, maybe some pear, a little vinous even. Mouthfeel is highly carbonated, effervescent, a pleasant enough acidity, crisp and bright stuff. Overall, it's really good. Not earth shattering, but few are. B+
Beer Nerd Details: 6.5% ABV bottled (750 ml caged and corked). Drank out of a tulip glass on 6/15/13.
Another solid showing from Prairie, though I don't seem to be quite as bullish on them as some others (then again, we haven't had the same beers either). Definitely good enough to seek out more from them though, so keep an eye out. I'm sure we'll get to it sometime.