Well I just posted about Victory's Red Thunder, where they age their Baltic porter in red wine barrels, but it appears that Victory isn't stopping there. Though there's no press releases about these additional barrel aging projects, their labels have been showing up on BeerPulse, which means that something is going on.
First up, we've got Victory Oak Horizontal Bourbon Barrel-aged Barleywine. The name is a play on Victory's Old Horizontal, a barleywine they actually haven't made in a couple years due to the large amount of production resources required to brew it. Fortunately, Victory's opening a new facility nearby which should increase production to the point where they can play around with big beers like this again, and this Bourbon Barrel treatment sounds like a great idea: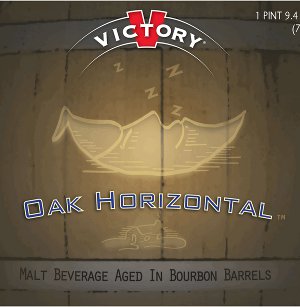 Next, we've got Victory White Monkey White Wine Barrel-aged Tripel. Again, the name is a play on Golden Monkey, one of my longtime favorites from Victory. I'm not a huge white wine guy, but this actually does seem like a good match, and it's nice to see that breweries are taking chances on things other than Bourbon barrels (even if they still tend to be my favorite)…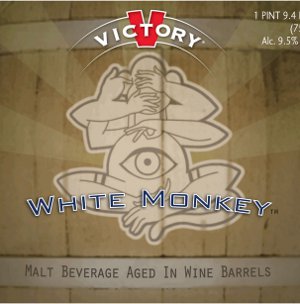 In short, it's looking like Victory is getting more adventurous these days, a trend I can certainly get behind. Of course, I have no idea when the above bottles will be released – it could very well be far off, but I'm guessing they'll show up sometime later this year or early next year. And with the opening of their new facility, I only expect to see more of this barrel-aged stuff start to show up. Not to mention the prospect of getting more Wild Devil (which is basically Brett dosed Hop Devil). And who knows, maybe they'll start bottling some of them Ranch Double IPA series beers… But for now, I'll just be happy with the above (and with my cellared Dark Intrigue and Otto in Oak)
Update 12/23/12: Both Red Thunder and Oak Horizontal have been released and reviewed… Cheers!