I'll take a break from relentlessly bragging on my Vermont beer trip* to bring you a few whiskey reviews. A pair of these are from the same samples sent to me by spirits compatriot Dimitri (the guy who sent me that Duvel Distilled), so many thanks need to, again, be showered upon him for his generousity. I'm also going to review what is possibly the best Bourbon I've had yet in my admittedly paltry tenure as a whiskey dork.
Elmer T. Lee was the master distiller responsible for Blanton's, the first single barrel expression of bourbon, released in 1984 and named after Albert B. Blanton, the man who hired Elmer many moons earlier. You'll know it by its grenade shaped bottle with the little horsey on top (and something I should probably try at some point). About a year later he retired from day-to-day operations, but stayed as Master Distiller Emeritus, and it wasn't long before someone was making a bourbon to honor him. His namesake bourbon is, of course, a single barrel bourbon. It uses Buffalo Trace's #2 mash bill, with more rye than the #1 bourbons (like, say, Eagle Rare), clocks in at 90 proof, and though it has no age statement, it is speculated to be in the 8-14 year range (which some would call the sweet spot for bourbon). Near as I can tell, it's not one of the sexy brands that'll show up in best-of lists, and yet it seems to be the sort of thing you'll find in a lot of bourbon lovers' bunkers. For a $30 bottle, it sure packs a pretty solid punch, and seems to drink well compared to much more expensive Bourbons. Alas it has become more limited of late, as bourbon continues to just fly off the shelves. Let's drink some, shall we: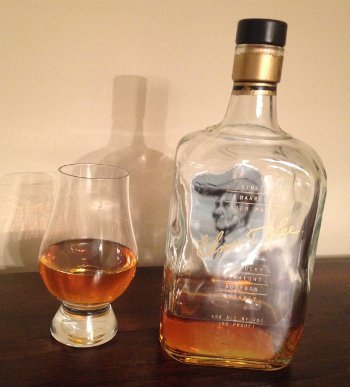 Elmer T. Lee Single Barrel – Pours a golden orange color, very standard Bourbon appearance. Smells very nice, caramel, booze, lots of pie spice (cinnamon, mint, etc…). Taste has a very nice balance between corn, caramel, rye spice, oak, vanilla, and alcohol. Mouthfeel is rich and full bodied, boozy but without a huge alcohol burn. Overall, among my favorite Bourbons, and definitely a gateway for newbies. I prefer this greatly to the comparably priced Eagle Rare (which is certainly fine in itself), and I think I'm starting to come down on the side of high rye recipes in Bourbon. A-
Whiskey Nerd Details: 90 proof, 45% ABV bottled (750 ml). Drank out of a glencairn glass, bottle nearly finished (but only a few months old).
Beer Nerd Musings: To my knowledge, there are no bourbon barrel beers that specifically call out Elmer T. Lee barrels, though naturally Buffalo Trace supplies many barrels to brewers for that purpose. I'm sure this has shown up in the blend for lots of beers, and I get the impression that higher spice works well with bourbon barrel beer. I could be talking out of my arse on that one though. For my part, I would consider using this in my next bourbon oaked homebrew (though I still need to figure out what to do with my barleywine, which is still having carbonation issues).
So these next two may be unfair to review at the same time, but I will note that I had these on separate occasions, so there is at least that. These are both thanks to Dimitri, so once again, thanks man!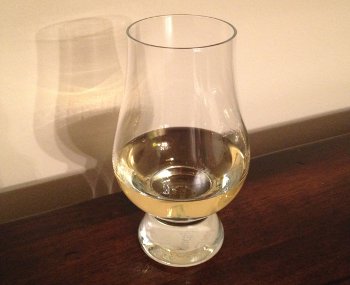 Belgian Owl – This is a 3 year old single malt whiskey made in, you guessed it, Belgium. Pours a very light yellow color. The smell is of alcohol with very little malt, maybe some hints of herbal or grassy notes that I guess could be described as slightly gin-like, as sku suggests. The taste does not lead to much, it's just like the nose, with perhaps a bit more alcohol. Mouthfeel is very boozy, not much oak or malty richness at all. As with Duvel Distilled, the barrel character seems pretty tame here… and though 3 years isn't a ton of time, it still feels like there should be more here. Overall, it's an ok dram of boozy whiskey, slightly better than Duvel Distilled because of that gin-like juniper kick, but that didn't do a whole lot for me either. C+
Whiskey Nerd Details: 92 proof, 46% ABV bottled (sampler). Drank out of a glencairn glass.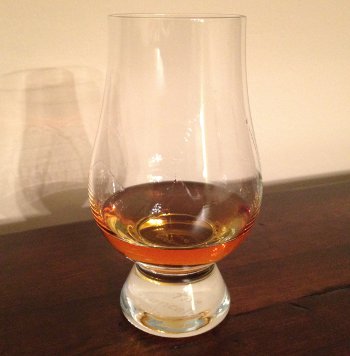 Mystery Rye – Dimitri shared very little about this one, only noting that it's a rye. Pours a very nice, deep orange color. I've only had a few rye whiskeys, but this one has a very strong rye component. Not quite as powerful as Dad's Hat, but then, this also has some oak to balance things out (at least, I think that's oak). So the nose is lots of rye and some oak and alcohol. The taste tweaks the proportions a bit, with the alcohol coming to the fore (but nowhere near as much as, say, that Duvel Distilled or Belgian Owl stuff), yet the spicy rye and oak character come through as well. Mouthfeel is a bit harsh, but it's certainly a worthy dram. I have no idea what the ABV on this is, but it feels like substantial ABV. Overall, this is decent stuff, so good work Dimitri. B
Whiskey Nerd Details: ? proof, ? ABV bottled (half sample). Drank out of a glencairn glass.
So there you have it, and don't worry, we'll get back to beer tomorrow. But I may mix things up in the coming months with some reviews of other stuff, as I've found it illuminating.
* Editor's Note: Is that really worth bragging about? My Response: I'm the worst. This has been established. But, you know, reviews on obscure Vermont beers coming soon, so don't change that dial.