I have never been a big fan of beer festivals. Ostensibly a chance to sample lots of special beers from unfamiliar breweries, a lot of fests amount to large crowds of drunk people with lots of beer I've had before and relatively few new and exciting things to check out. Great American Beer Festival is the largest beer festival in the United States and one of the largest in the world, with 60,000+ attendees, around 2300 breweries, and approximately 4000 different beers to sample. This goes a long way in addressing my normal issues with festivals. Except for the crowds, but whattaya gonna do? *Italian Finger Purse Gesture* It's also in Denver, which is a pretty great beer town all by itself. Indeed, the grand majority of my trip was spent outside the festival at the many great co-dependent events that happen during the week of GABF. It seems like every bar and brewery in town has special tappings, releases, and events, and while I generally enjoyed attending the fest sessions, most of my favorite stuff about the week wasn't part of the festival proper.
We arrived relatively early in the week (Tuesday afternoon), and took a quick spin around the breweries of Denver.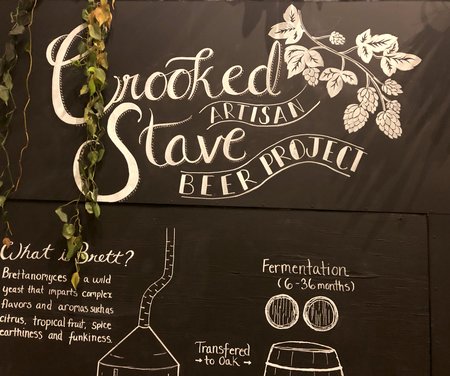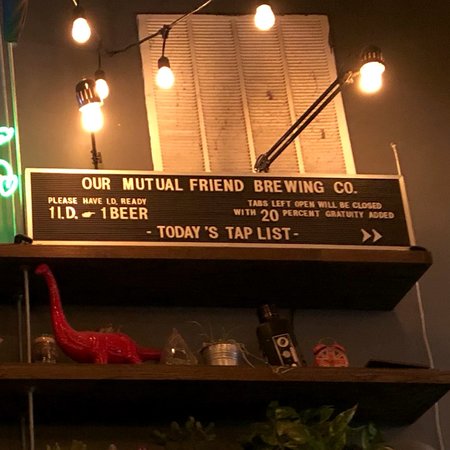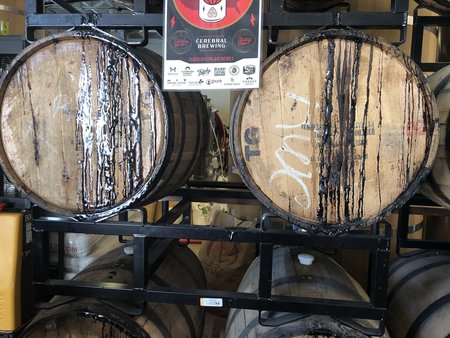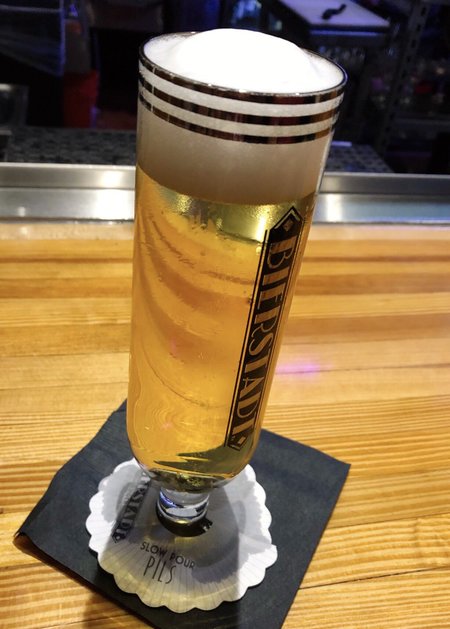 Stops at Crooked Stave (lots of good stuff, including some non-sours that I didn't realize they even made), Mockery Brewing (seemed like more of a local fave, middling beer, but nice enough), Odell (I've had some good beer from them, but was somewhat underwhelmed by the offerings at the taproom, though again, the crowd was nice), Our Mutual Friend (my favorite new-to-me brewery of the week, we unfortunately didn't get to spend nearly enough time there), Cerebral Brewing (a cheat, because we actually visited here later in the week, but I liked these leaky barrels a lot and their beer is pretty solid stuff), and Bierstadt Lagerhaus (which has this amazing Slow Pour Pils (pictured above) that was actually a perfect way to cap off the night, not to mention a couple other solid German style lagers).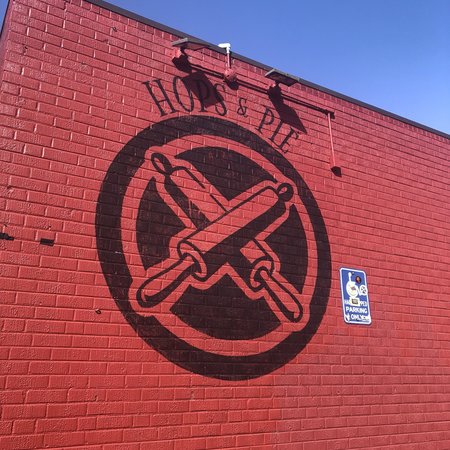 We spent a lot of time at Hops & Pie, a most excellent pizza place/beer bar, and they had a pretty phenomenal rotating taplist (we visited twice). Over the course of two visits, I got a couple flights of great beer, a hefty portion of Toppling Goliath's Mornin' Delight (which was pretty awesome for an uber-hyped coffee beer), and some rock solid pizza.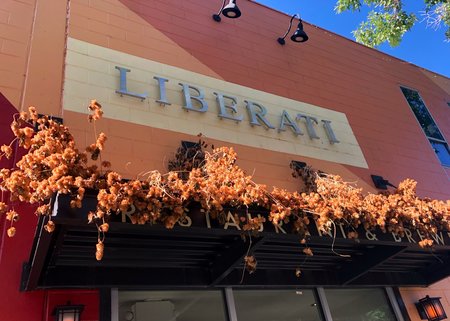 The most unexpected discovery of the week was Liberati Oenobeer, a brewery specializing in beer made with wine grapes. The location itself is fantastic and beautiful, and so big that I hope they can keep afloat. The beer/wine hybrids were all pretty fascinating too, with the highlight in my book being Oximonstrum, a 17.25% ABV beer made with 35% Nebbiolo and Barbera grapes from Piemonte, Italy. It basically tasted like a really good port wine (it's the last picture above, and probably my favorite picture that I managed to take in Denver). Other offerings were perhaps not so extreme, but all of them felt utterly unique and unlike most of what you'd find at a brewery.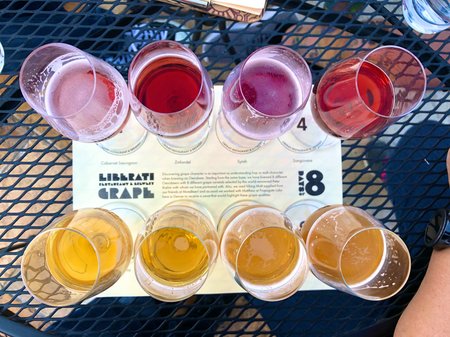 We actually got back to Liberati later in the week, and tried this interesting little experiment. All the beers seen in the picture above are the same base beer, but with different wine grapes added. I really liked this place. Unique and interesting stuff. Not sure if it would be the sorta place that you'd hang out at constantly, but it's definitely a great stop if you're traveling in Denver, and I'm sure if I lived there, I'd make my way over on a semi-regular basis.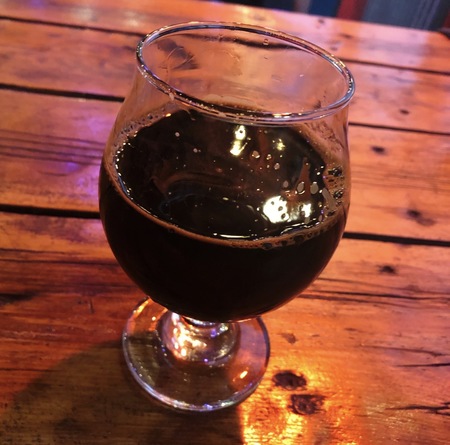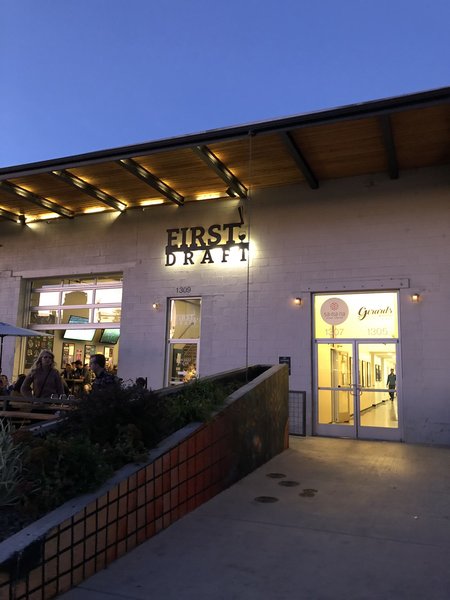 Went to a bunch of other interesting bars while there too, including the Hop Battle at Falling Rock (apparently a pioneer in the Denver beer scene, kinda has the reputation there that Monk's has in Philly), Finn's Manor (where I had the pictured Single Barrel Medianoche, which was superb and maybe the best thing I had all week, along with a couple other great brews from the likes of Casey and WeldWorks), and First Draft (which was one of them fancy pour-your-own, pay-as-you-go places, very good but by this point in the week I was kinda pooped).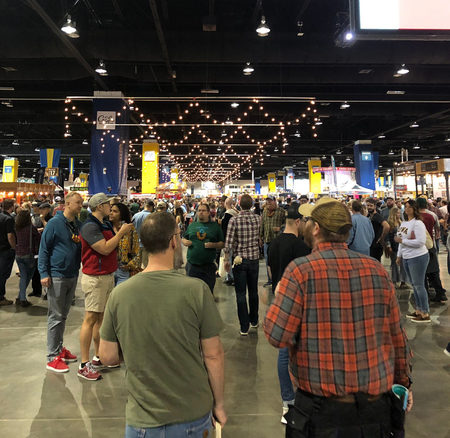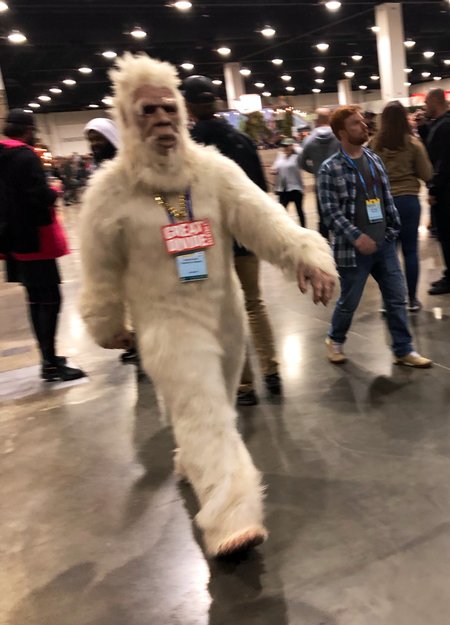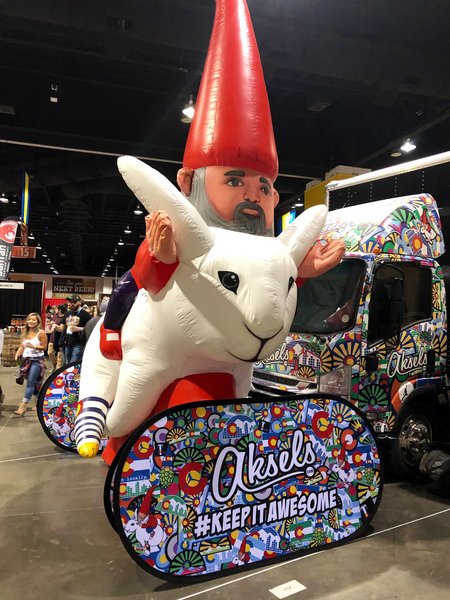 So I went to two actual sessions of GABF, one on Thursday night and one on Saturday morning (apparently the Friday night session is much more crazy, and by Saturday night, the breweries are starting to run out of beer and the people are there mostly to get drunk). I'm not a fan of big crowds, but they run the event well and the space is so huge that it doesn't feel too crowded… unless you're trying to get one of the more prized brews, then you're just waiting in line. Everything is well organized and easy enough to find though. For example, all the beers pouring at the fest are listed on Untappd (and you can filter/sort however you want), so it was easy to find things you want to try and line them up so you're not ping-ponging around the entire convention center.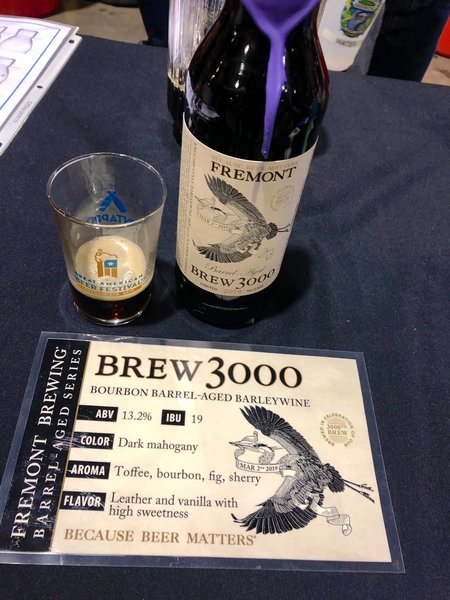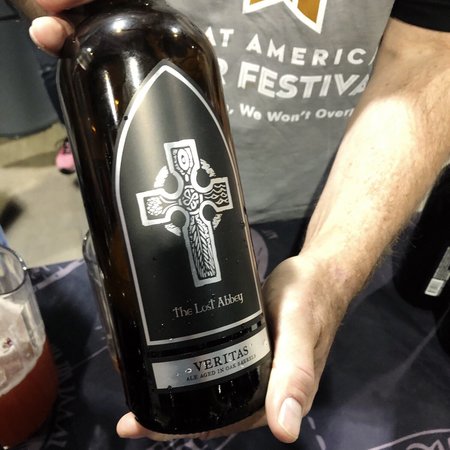 Some highlights include:
Fremont Brew 3000 – This is Fremont's take on an English Barleywine, very well respected out there in the BiL community, and I quite enjoyed it. Honestly though, I might like B-Bomb better. I don't know though, maybe I should get a bottle of Brew 3000 (or 4000, when that comes out) and drink more than a couple ounces.
Lost Abbey Duck Duck Gooze – Lost Abbey's take on a gueuze, phenomenal, one of the few that approaches Belgium-levels. This is a beer I've long wanted to try, but never caught up with (not that it shows up often or anything). Also of note: I didn't actually get a picture of this one, but I did get a pic of Veritas 21 from Lost Abbey, which was a pretty great fruited sour, so there.
Russian River Beatification – A blended spontaneously-fermented beer, this is another American take on the gueuze style… and it's fantastic. Another tick that was a long time coming, as I've been hearing about this for years (almost a decade?).
3 Floyds Dark Lord 'Rrari Crochet – This was Dark Lord aged in port whiskey barrels with vanilla, freeze-dried strawberries, cocoa nibs + toasted coconut. So I like this a lot better than the plain ol' Dark Lord, but my inner curmudgeon wants to try a version that's just aged in bourbon barrels. Maybe with vanilla. And without coffee. My inner curmudgeon is a weirdo.
Beers from J. Wakefield, WeldWorks, Revolution, and Live Oak…
There was this whole section devoted to Jameson barrel-aged beers (which feed into their beer barrel aged whiskey program), which was pretty cool too…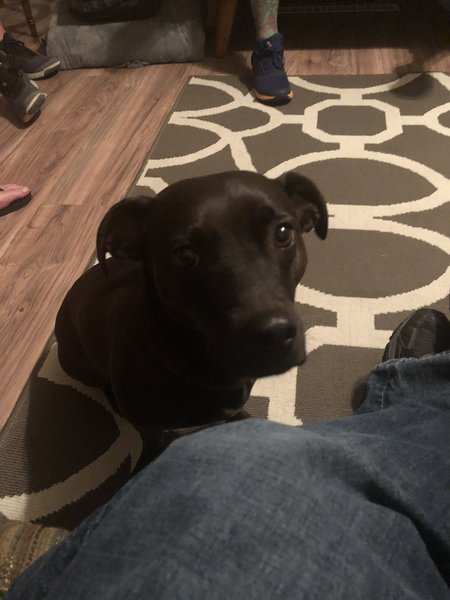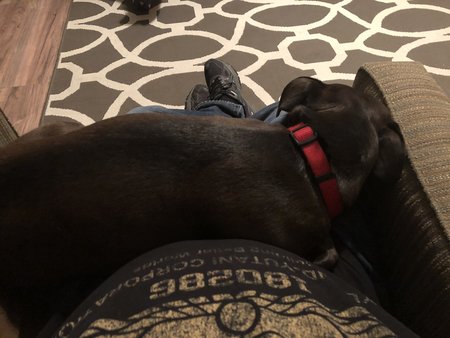 A few of my friends go to the fest every year and they had befriended a local couple who hold a bottle share on Friday night every year. Much great beer and I made a new friend, Perle the doggo (who is apparently named after the hop). Oh, and also I made new people friends. That too.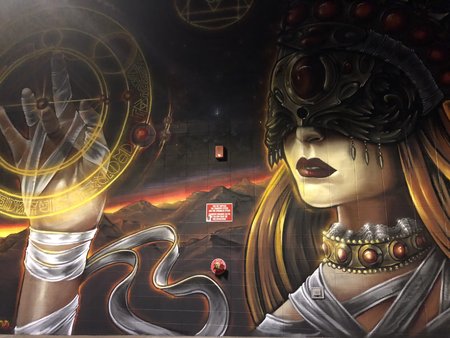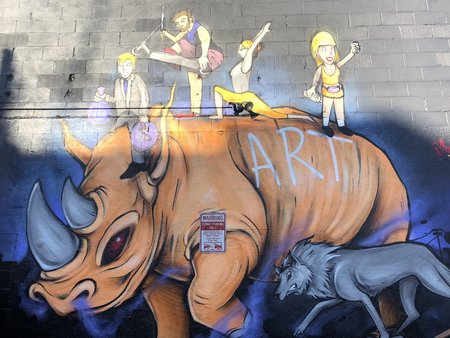 I'm not a big weed guy, but it's legal in Denver and some people we met seem to really, er, enjoy that sort of thing. Also, Denver has a lot of street murals and art out and about, which is fun.
I was pretty exhausted by the end of the week (large crowds and constant socializing wreak havoc on my introverted tendencies) and to be honest, I'm not 23 years old anymore, so drinking this much isn't what it once was, but it was still a great time and well worth checking out if you ever get the chance (it helps when you have good guides like I did). (Many apologies for the extreme lateness of this post, it took a while to pull together!)