Longtime readers (all three of you) may remember a couple of posts (a review and an interview) from back in 2013 about an up-and-coming brewery called La Cabra. Well, they finally opened their doors last summer and I figured it's high time I write about them. I've been there a few times at this point, and I'm looking forward to watching this brewery grow.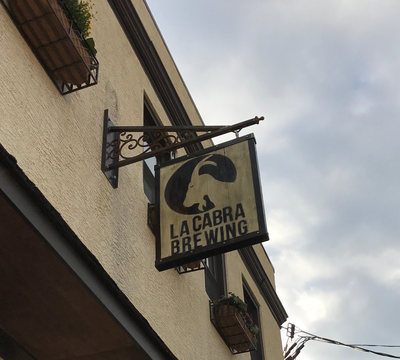 Located in Berwyn, PA, the brewpub has a great, spacious feel without feeling at all corporate or bland like all those old-school, turn-of-the-century brewpubs. Two floors with sizeable bars and some cozy nooks and comfy couches and whatnot. Also darts! And goats! Eclectic decor fits with La Cabra's goat-like attitude which brewer/owner Dan Popernack describes as "independent, rugged, and endearingly crazy".
The beer is quite nice and has been getting better over time. Brewer/owner Dan Popernack has been brewing for quite a while and has done a good job dialing in his standard offerings. I haven't taken a lot of formal tasting notes just yet, but highlights include Leo (a standard but tasty IPA), Coquette (a 3.5% Brett beer with mixed berries), Grace (a Brett saison with a touch of oak aging), and Bantlers (A most welcome weizenbock, a style I wish more brewers would tackle. Great weizen yeast character, dark fruit, esters, cloves, spice, sweet warm malt, complex but balanced and true to style. Might be my favorite thing from them yet, off the beaten path. B+ or A-)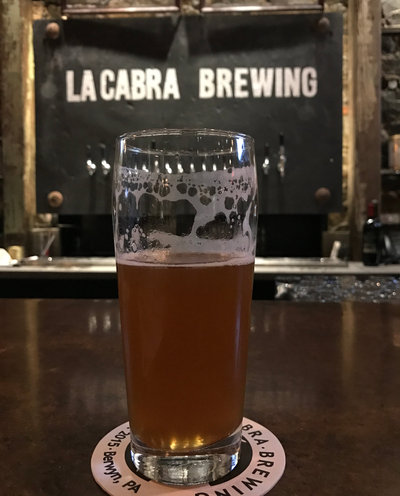 Bantlers!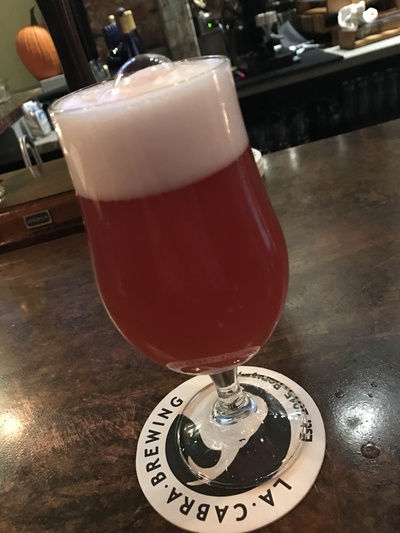 Coquette
To pair with the beer is a full menu of "Latin-inspired gastropub fare" that is absolutely fantastic. Everything I've had from them is delicious, like their Duck Fries, Fois Gras Pierogies, and Chimichurri Flank Steak.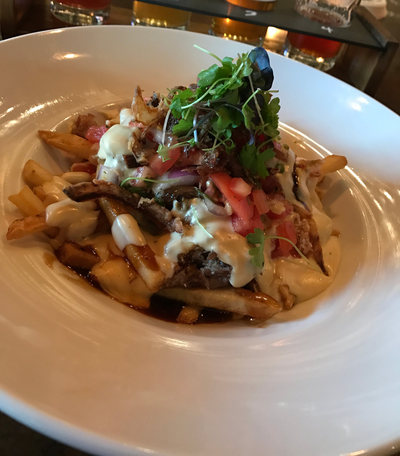 Duck Fries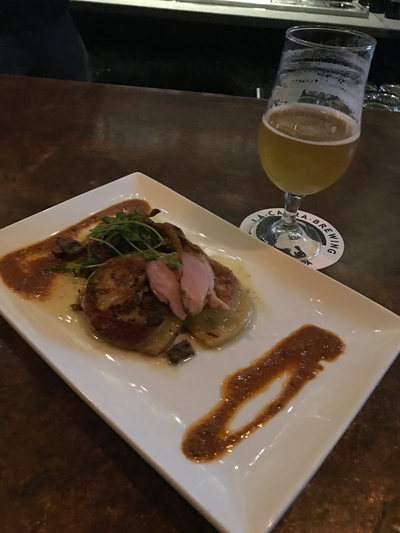 Fois Gras Pierogies and Grace
All in all, this is a promising start to a brewery that I know is capable of putting out some true face melters. I'm quite looking forward to trying Brettophile again (it's one of those beers that will really put La Cabra on the map), as well as continuing to sample new brews as they come. It's a good addition to the local scene and I'm sure it will thrive.