I was a little surprised that there weren't any Hill Farmstead events during Philly Beer Week in June and perhaps because I've gotten a taste of this stuff before, I've spent the past few months acting like Wolverine here: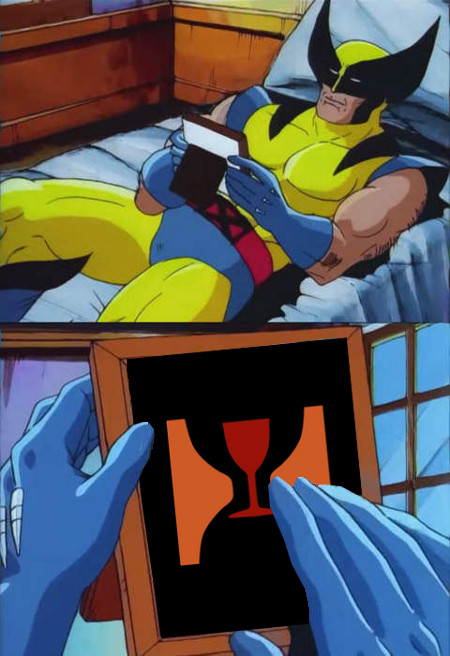 The Philly area is still lucky enough to see the occasional keg of Hill Farmstead though, so when I spied the July 4th event at a local drinkery, I was all in. Tons of great stuff on tap, but how could I resist the siren song of Hill Farmstead? 5 were on tap, 3 of which I'd never had before. Let's get to it:
Hill Farmstead Edward – A 5.2% American Pale Ale, this seems to be one of their mainstay "Ancestral Series" beers. Hazy orange with a finger of white head… pretty stuff. Beautiful citrus nose, oranges and mangoes, some floral notes. Taste has a crystal malt component that provides a good platform for the bright, citrusy, floral hops, and a substantial bitterness follows you all throughout the taste. Surprisingly towards the upper end of medium bodied, but that doesn't make it hard to drink or anything (dude sitting next to me put down 5 in less than an hour.) Overall, well, excellent. Duh. A-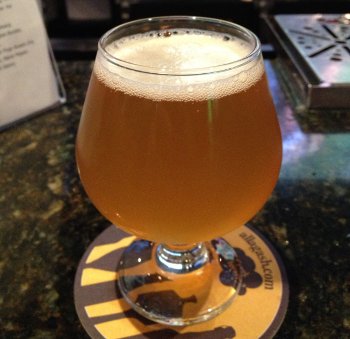 Hill Farmstead Clara Grisette – Saisons were brewed for farm workers, but Grisettes were made for miners (Grisette being French for Grey, a reflection of the uniforms and the stone being mined). The styles are very similar, though Grisettes usually incorporated wheat and were typically a little lighter. In this case, we've got a 4.2% beer, another in the Ancestral Series. Straw yellow color, finger of bubbly head. Smells peppery and lemony, maybe a little Brett funk for good measure. Taste has a nice, bright, lemony tartness to it (wasn't expecting that, but it works well), a little funk, and some spicy yeast notes to round it all out… Mouthfeel is crisp, light, and refreshing, highly quaffable. Tart, but not acidic. Overall, this is right up there with the funky saison standard bearers. Reminds me of the old-label Fantôme (none of the smokey, super earthy funk that hits the newer Fantômes). Great stuff. A-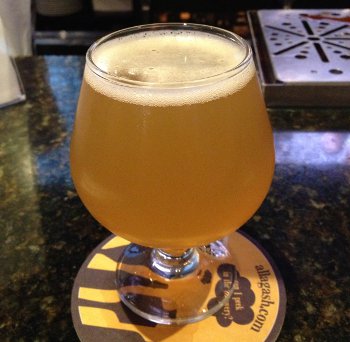 Hill Farmstead/Alchemist Walden – This collaboration with The Alchemist (of Heady Topper fame; my first taste from them, though I've got a line on some Heady too) was called a sessionable American Blonde Ale, but it basically drinks like a really light pale ale. At 4% ABV, it's certainly sessionable, and I could have drank this stuff all day… if the keg didn't kick within an hour of opening ('twas the first to go). Open your Thoreau up to page 1 and get started: Straw yellow, pillowy head. Smells utterly fantastic, bright citrus, big citrusy Amarillo hop character (update: I was right about that, but there's also Simcoe and even some swanky New Zealand Motueka hops too), really great nose that just makes me want to sit a while and sniff my beer. Taste is even better, great, perfectly matched citrus hop notes, nice dry bitterness emerging in the finish. Mouthfeel is very light bodied, crisp, refreshing, and the most quaffable beer of the day. Just scarily drinkable. Overall, utterly fantastic, superb beer. A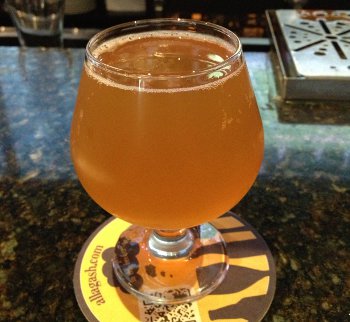 Hill Farmstead Abner – Hot damn, so happy to be able to try this one again. This 8.2% DIPA is one of my favorite beers. Golden orange, cap of white head. Amazing sugary citrus & pine nose, lots of complexity. Taste has that perfect balance of crystal malt, sweetness, citrusy, piney hops, maybe some floral notes too, and a well matched bitterness in finish. Intense and complex, but not overpowering or sloppy at all. Mouthfeel is fantastic, velvety smooth, medium to full bodied, no hint of booze at all, well carbonated, just a joy to drink. Overall, as spectacular as I remember it. A (Hrm, potential A+ material here)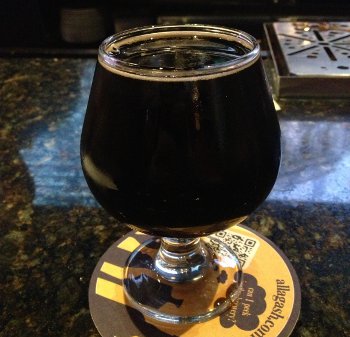 Hill Farmstead Everett Robust Porter – I generally find myself befuddled by how highly some porters are rated, but if they were all like this thing, I could get with that program. I've heard people say that Edmund Fitzgerald is just as good, but I don't think there's any contest here – Everette is clearly far superior. Nice roasted malt character tempered by big chocolate notes, especially as it warms up. There's a richness here that I just never get out of other porters. I had clearly underrated this last time (only a B+?), but I'll correct that to an A- right now.
So there you have it. Basically starting July 4 off with fireworks, if you know what I mean. One might think that being able to get this stuff occasionally would satisfy me, but no, I still want to get my but up to Vermont and visit. Seems worthwhile. In the meantime, I'll just stare at my photos of the HF logo with Wolverine. Anywho, stay tuned for some more Vermonsters in the next week or so.