« September 2009 | Main | November 2009 »
Saturday, October 31, 2009
Halloween 2009
So this year's
Six Weeks of Halloween
horror movie marathon concludes with the
best Halloween movie of all time
. Also, in the extended entry, some of my favorite title screens from recently watched films...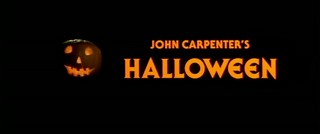 Again, more title screens in the extended entry... Have a great Halloween!
Also, while I realize this isn't especially in the spirit of the marathon,
Go Phillies!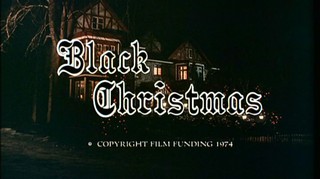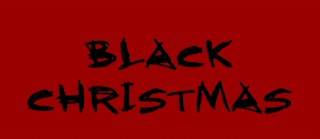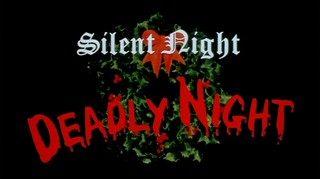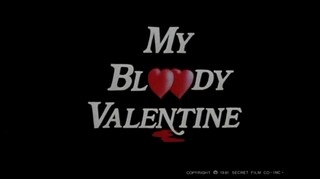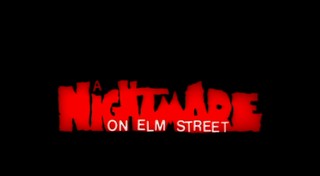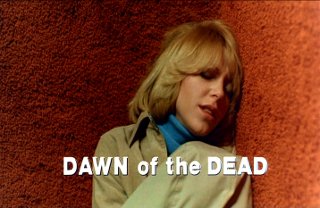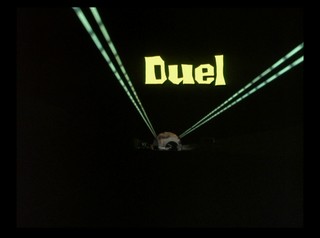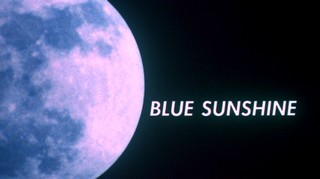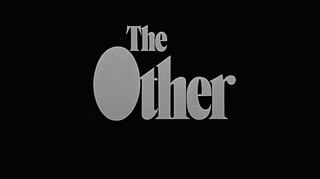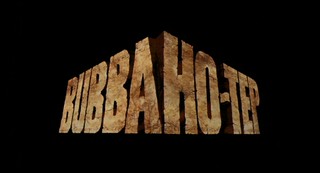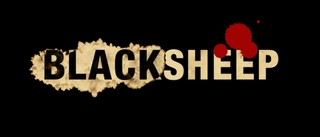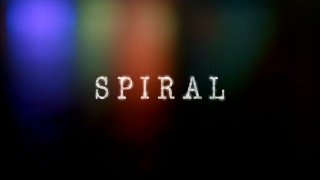 Wednesday, October 28, 2009
6WH: Week 6.5 - Speed Round!
Only a few days away from Halloween, so I figured it's time to cover some movies that I've seen recently, but that haven't been discussed in the Six Weeks of Halloween marathon so far. Some of them just didn't fit with a given week's theme, and for others I only made it two movies into the theme. So here goes:
Horror of Dracula: First in a Hammer Horror double feature: Christopher Lee is a good Dracula, Peter Cushing is always good, and the plot is a slight improvement over the original, but I'm kinda let down by all these old Vampire movies. I liked the original better, but even that wasn't so great. **1/2





The Curse of Frankenstein: Second in a Hammer Horror double feature: Peter Cushing and Robert Urquhart are excellent, but I didn't care for Christopher Lee as the Monster (on the other hand, the reveal of the Monster is great filmmaking). The story is similar, but Frankenstein is more diabolical, with the conscience being stressed by the character of Paul. Ultimately, the original is a lot better. **
Cannibal Holocaust: Wow, this is a disgusting and irresponsible film. I guess it's effective, but the real animal mutilation is inexcusable. I don't especially want to watch this ever again...
The House on Sorority Row: A pretty straightforward 80s slasher, I had actually gotten this confused with Slumber Party Massacre (and am a little disappointed that those movies aren't on Netflix). It has a few good Boo! moments, some interesting visuals, and some unexpected plot development too. Interestingly, I watched this around the same time as Slaughter High, and both movies feature quasi-jester costume hat thingys. **1/2
The Burning: Yet another in the summer camp slasher genre, this one is perhaps most notable for featuring Jason Alexander (with hair!) and being one of the first films produced by the Weinsteins. Maybe a bit above average, but not really rivaling the greats. **1/2





Prom Night: Another slasher of the high school variety. Aside from the fact that it stars Jamie Lee Curtis and Leslie Nielsen, this is fairly unremarkable. I guess the relatively few kills distinguishes this one, as does the "twist" ending (which is pretty easy to see coming). Perhaps worth watching for the absolutely horrific dance sequence in the middle of the film. Yikes. **
The Prowler: Yeah, another slasher... but this one is slightly above average. I rather like the backstory and the killer's outfit. **1/2
The Last House on the Left: Wes Craven's first film and from a technical perspective, one of his weaker films. However, he taps into something raw and dark with the general story, which is why it gets so much praise, even today. ***
Surveillance: Jennifer Lynch (daughter of David) directed this rather twisted tale. It starts with promise as something of a modern, dark Rashomon type story, but it eventually takes things in a different direction. It's perhaps a little too reliant on a twist in the story, but I thought it was rather well done. Some interesting casting choices as well. ***
Final Destination 3: Surprisingly good for a third entry in a pretty straightforward series. By this film, the formula was well in place, but they were still having fun executing it. **1/2
Ginger Snaps: Lycanthropy as a metaphor for puberty, and reasonably well done. ***
Vampire Hunter D: Bloodlust: I always thought vampires would make the best vampire hunters, and a number of stories play on that, but they always seem to be half-vampire, half-human. Why is that? Anyway, I rather enjoyed this film much more than the various Dracula films I saw. Also, it's nice to sneak some anime into the marathon. ***





Don't Look Now: I've heard a lot of good things about this, so I was a little disappointed when I finally sat down to watch it. The pacing is rather awkward and I think I might just hate Nicolas Roeg's visual style and editing (I didn't like The Man Who Fell To Earth either). The ending of this film almost makes up for it, and there are some good moments throughout. **1/2
Blue Sunshine: Don't do acid, kids. Because 10 years later your hair might fall out and you'll go crazy and start murdering people. Or something. There are some insanely stupid things in the script (i.e. when he learns how to shoot the gun, then repeats his lesson later in the movie), but I had a lot of fun with this one, and it's reasonably well crafted too. ***
Masters of Horror: Family: Norm! This was one of John Landis' episodes, and whatever you think of the man, he's a decent filmmaker. This is an above average MoH episode, but clearly not the best. ***
Masters of Horror: Valerie on the Stairs: Another above average MoH episode, this time directed by Mick Garris and based on a Clive Barker story. It reminded me a lot of other episodes, but it was also pretty good. ***
Nightbreed: It has its moments, but it is far inferior to the book and I'd rather Barker focused his attention on writing rather than directing. Not that this movie held anything back, but seriously man, when the hell are you going to write the Book of the Art 3 or even The Scarlet Gospels. He's been talking about both novels for like 15 years (no exaggeration). Dammit. Anyway, the movie features David Cronenberg as an actor and a few interesting monsterous characters too. **
Deep Red: This one is on its way here from Netflix, I plan to view it and write something up for the Italian Horror blog-a-thon...
The Walking Dead: Based mostly on Karina Longworth's recommendation on the now defect Filmcouch podcast a while ago, this one is also on its way. It stars Boris Karloff and is directed by Michael Curtiz - how could it be bad?
Blood Feast: Also on its way. I figure I need to see some Herschell Gordon Lewis at some point, and this seems like a good place to start.
That's all for now. I included some films I still need to watch above, but I'll also probably watch some of the old standbys, notably
Halloween
.

Sunday, October 25, 2009
6WH: Week 6
It's hard to believe we're in the last week before Halloween, but here we are, coming down the homestretch. This is another week without a real theme, but they're all films I've wanted to see since last year's 6WH marathon.
Season's Greetings (short film)
The Simpsons: Treehouse of Horror XX
Somegreybloke: Trick or Treat
Trick 'r Treat: I've been hearing about this film for about 2 years now. It gets rave reviews everywhere it goes. Festival screenings were packed and viewers were, by all appearances, very enthusiastic about the film. Devin Faraci even ranked it as his #6 movie of 2008 and called it the best Halloween movie of all time (even though it hadn't officially come out yet). Whether it was because of internal politics at Warner Brothers or because they were scared of the Saw franchise, the film never got it's rightful theatrical release... but it has finally appeared on DVD/BR and so I now get to watch it, and it's quite good. I'm not entirely sure it lived up to the hype, but it's still a very good film. The movie consists of several intertwined but mostly unrelated stories, sorta like a horror version of Pulp Fiction (a lot of horror anthologies have more delineation between the various short stories, whereas this movie has a lot of overlap). The thing I like best about the film is that it truly engages the holiday of Halloween like no other movie has. Sure, I love John Carpenter's original Halloween, but that story wasn't really dependent on the holiday... The great thing about Trick 'r Treat is that it incorporates all sorts of Halloween lore and rituals as plot elements. Most of the dangers are things we've heard of: watch out for poisoned candy (or candy with razor blades), never blow out a Jack O'Lantern, and so on. Writer/director Michael Dougherty even attempts to add to the mythology by creating a kind of mischievous mascot in Sam (short for Samhain), the little guy with the orange outfit and sack mask. One of the segments features a modern urban legend, several seem to indicate that things are more dangerous than they seem, and there are some connections between the segments. To be sure, I'd like to see more of Halloween's traditions examined than what appears here, but it's still quite good. I suspect it will become a big cult hit in the years to come, as it is a film that truly celebrates the holiday, but it's hard to tell if it will ever really attain that status as the go-to Halloween movie. Very solid stuff, one of the better horror films of the past few years, and something I definitely want to revisit in the future. ***





The Others (trailer)
The Simpsons: Treehouse of Horror VII: The Thing and I (sorry no vid online)
Somegreybloke: Halloween 08
The Other: Last year I watched The Others and Steven noted in a later comment that The Other is also a very creepy film. After a fitful start and a twist I saw coming a mile away, he was indeed correct to note the creepiness factor in this film. It starts slow, following some kids who are playing on a farm (or at least, a very rural area). There's definitely something odd about the main characters, and we later find that their grandmother has taught them how to play a "game" where they essentially practice telepathy. We first see them do it with animals, then later with humans. Of course, mysterious accidents start happening and dead bodies begin appearing, and it's all centered around this little boy Niles and his twin brother Holland. The beginning of the film is unevenly paced, but reasonably effective at setting the stage and hinting at things bubbling beneath the surface of this otherwise ordinary farm. About 2/3 of the way through the movie, there is a twist. Now, it's not a poorly executed twist, to be sure, but it is something that's been done a million times since this film was made in 1972, so I had it pegged from the first scene in the film. But as luck would have it, the film is not completely reliant on the twist to establish the chills. Indeed, from that point on, things get much creepier and much more intense. It all leads up to a rather dark ending that I found quite shocking. There's a real edge to this movie that isn't apparent at first, but which hit like a ton of bricks later in the movie. I don't want to ruin anything, and the movie is certainly not gross, but there are some very disturbing scenes towards the end. If you're a fan of the slower burning 70s psychological horror, this is a pretty good example of the genre. ***





The Toxic Avenger (trailer)
Bad Taste (trailer)
Evil Aliens (trailer)
Poultrygeist: Night of the Chicken Dead: I had originally planned to do a whole week of Troma films, but due to time constraints and quite frankly, not being in the right mood for extreme (and I do mean extreme) gore, I decided to limit it to just this one entry, which has to be a contender for the goriest movie of all time (and even among the other Troma movies, that's saying a lot). There is so much fake blook, feces, and, uh, green chicken zombie goop that is sprayed all over the place in this movie that I couldn't help but wonder where it was all coming from. I mean, there is splatter flicks, and then there's this movie where people gush more blood and pus than could ever conceivably fit in their body. There's even a shot of a camera pointing up from within a toilet (while someone is on the toilet). The film itself takes aim at the fast food industry, and though it gets a few digs in at the typical protester-type, it's pretty steadfast in its desire to gross you out about the food industry. Don't get me wrong, there's no attempt to seriously examine anything in the movie, but those Troma types like to whip a message at you along with all the goop and blood. Also, it has musical numbers. I was certainly not expecting that, though the songs are spread somewhat unevenly throughout the film. In the end, what we're left with is an extremely silly, amazingly gory film. If you're a fan of the Troma aesthetic, you'll love it. If not, you could possibly hate it. It's pretty disgusting after all (of course, that's exactly what it's going for, so it's hard to hold that against them). **1/2





That's all for now. Coming down the homestretch, I've got a couple of additional posts planned for this week, including a speed round of movies I watched but haven't covered (just like
last year
), and some other stuff too, so stay tuned.

Wednesday, October 21, 2009
6WH: Week 5.5 - Vincent Price
It has
recently
come to my attention that I am woefully deficient in my knowledge of Vincent Price and his filmography. So I set about rectifying that, and so I've watched (or rewatched) four of his movies in the past couple of weeks.
As I mentioned above, I could listen to Price read the phone book. While I couldn't find any clips of him doing just that, I did find the next best thing. Check out the
Cooking With Vincent Price
link. I'm particularly fond of
Foods From the Austro-Hungarian Empire
. Well, I didn't listen to the whole thing, but how could you not like that title?
In other news,
Kernunrex is still going strong
, putting me to shame with almost daily updates.
Countdown to Halloween
features numerous sites also blogging about horror this month. Dennis Cozzalio has a big post about
Halloween reads and L.A. Repertory Cinema
. Apparently there's an
Italian Horror blog-a-thon
getting underway over at
Hugo Stiglitz Makes Movies
as well. Too many movies, too little time...

Sunday, October 18, 2009
6WH: Week 5 - No Discernible Theme Week
I was hoping to have some sort of theme this week, but the Philly Film Fest got in the way and so I didn't watch much this weekend. So here are a few mostly unrelated movies I've seen in the past week or two:
I'm a little disappointed that the trailer for
Night of the Lepus
doesn't even mention that it's a movie about
giant, killer rabbits
. You'd think that would be a prime selling point. Then again, it's apparently not a very good movie. Anywho, much more to come. Expect more on the coming Wednesdays, including some Hammer Horror, Vincent Price, and maybe even some Troma Studios stuff.

Wednesday, October 14, 2009
6WH: Slaughter High
We're coming down the homestretch of the
Six Weeks of Halloween
Horror Movie Marathon, so it's going to be all horror all the time here until we reach the glorious day of costumes and candy. Tonight, I'm playing along with the
Final Girl film club
and their selection of the cheesetastic 80s slasher,
Slaughter High
.
Meet Marty Rantzen, the uber-nerd of Doddsville High School. The resident jocks and hot chicks don't seem to like him very much and are always playing jokes on him. Thanks to a horrible April Fool's joke gone wrong, Rantzen is badly burned and scarred in a chemistry lab accident. Cut to 5 years later, when our unsuspecting jocks and hot chicks are invited to a class reunion at the now condemned school building. Someone's gone to a lot of trouble to get them all there and has set up one hell of a party filled with booze, drugs, and DEATH!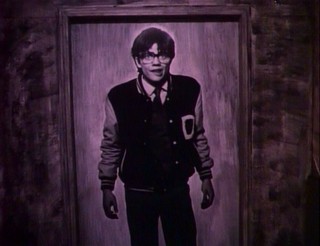 Marty the Nerd
I don't want to get carried away with picking apart the unrealities of the plot setup, but there are a lot of things that defy logic. I mean, wouldn't it seem odd when only 10 people showed up for a class reunion? And if you show up for your class reunion and the building is dilapidated and all locked up, would you stick around for like 5 hours before trying to get in (or, you know, leaving)? And walking around the school, the whole thing is in pretty bad shape... except for one room which is pretty lamely decorated... and this setup doesn't set off any alarms for people? Another strange plot point is how the characters deduce that Marty is attempting to kill them all on April Fool's day - the anniversary of his accident. But for some reason, they decide that April Fool's day ends at noon? What? (
Update:
According to
BC at Horror Movie a Day
: "IN EUROPE that's how April Fool's Day works. Here in the real world of America, we celebrate that shit all day!")
But that's all missing the point, isn't it? It takes a little while to get started, but it's fun once it does. Again, the progression of the plot (such as there is one) doesn't make much sense, but I appreciated the touch of Slasher Marty using chemistry-related means to kill off a few of the guests. I must also admit that the use of the creepy old woman jester mask thingy is pretty damn awesome (gratuitous shadow/silhouette shots of the hat, along with the auditory jingle are reasonably effective). Some of the kills strain credibility (to say the least), and because of the setup, we don't really care about... any of the characters, really. Even Marty isn't particularly likeable. He didn't deserve to be burned up in a chemical fire, of course, but that doesn't really make him a guy I want to spend a lot of time with. But the kills are at least somewhat creative at times, if not as gory as they could have been.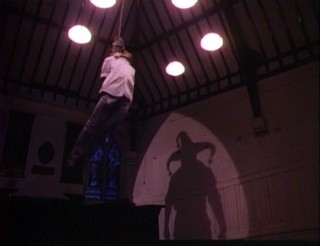 Marty lurks in the shadows!
I've got a mixed mind about the music by Harry Manfredini (of the
Friday the 13th
movie series fame). There are really two modes in evidence here: First, you've got a so-bad-it's-funny 80s synth-rock song that gets repeated ad nauseam throughout the movie. Second, you've got the typical F13/Psycho rip-off, with the shriek violins and whatnot. It's so obvious and overdone that it actually kinda works. The film is obviously not going for any sort of emotional resonance, it's just hoping to revel in the gory fun of your typical slasher film, and in that respect, the music works.
The ending of the film is rather bizarre, for a couple of reasons. First, it happens during the day, which is odd in itself. Second, well, I don't want to ruin the ending, but it's an amazingly bizarre, almost nonsensical sequence of events (which might, in some ways, answer some of the plot-related questions above - but then, it also opens up a whole new can of crazy worms).
In the end, what you've got here is a thoroughly 80s slasher film. It follows the conventions reasonably well and it has a few interesting touches, but it's not very good in any sort of objective sense. In fact, it's pretty bad, but it's a reasonably fun and entertaining bad that's well worth a watch if you're a fan of 80s culture and slashers. **
More screenshots and comments in the extended entry...
Update:
Stacie has posted her review, along with all the other Film Club reviews
. She also points out one of my favorite things about the sex scene that I forgot to mention. Check it out.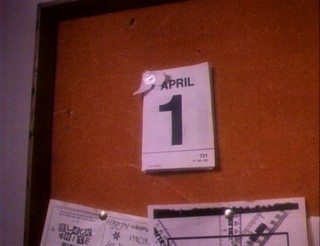 April Fool's Day!
As previously mentioned, this movie is pretty firmly part of the
Slasher Calendar
, taking place on April Fool's Day.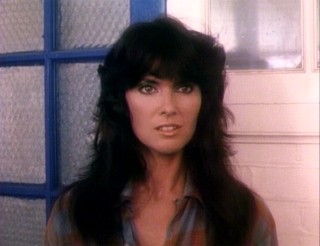 This is a teenager?
This is the drop dead gorgeous Caroline Munro. I suppose she's what passes for the heroine of this film, but while she is incredibly hot, there's no way she really passes for a teenager... or for that matter, someone who is 22 years old. She was easily in her mid thirties here, and to be honest, most of the rest of the cast is in the same boat (but the rest of the cast is nowhere near as nice to look at).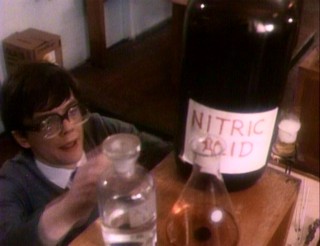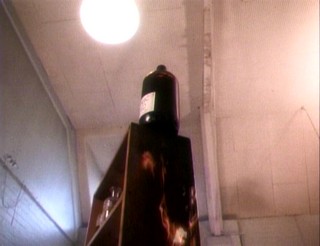 I believe this is what's referred to as "foreshadowing."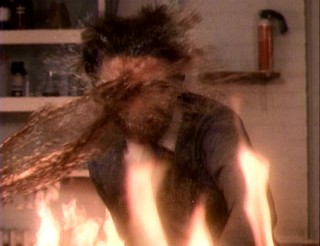 I love how the movie handles the physics of a bottle of liquid dropping on the table. Apparently it shoots a jet of acid directly at your face. The funny part is that they show the bottle crashing into the table, and the liquid doesn't splash much, then it cuts to his face and you get the above screen. Heh.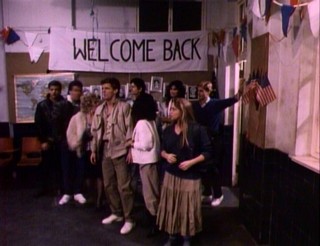 So after breaking into the building, they wander around the dilapidated building until they stumble onto this room, which is cleaned up and decorated in a decidedly craptacular manner. Again, no warning bells for these characters here? This is perhaps why it's not so bad watching them die horribly.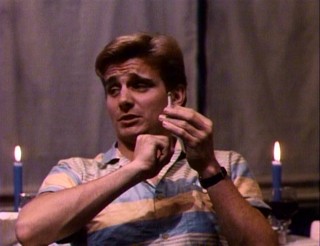 In one of the most hilariously typical scenes in the film, this guy takes a long drag on the joint, then while trying not to exhale too much, he says "That's good shit, man..." as he passes it on to the next in line. You really need to see this moment to get how perfect and hilarious it is. Classic.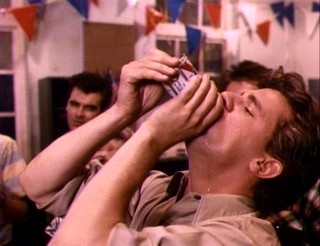 At one point during the party, this douchebag shotguns a beer. I double-checked, and yes, he's drinking Pabst Blue Ribbon.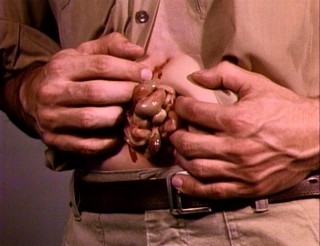 The implication is that Marty used his chemistry superpowers to poison the beer so that drinking it will cause your intestines to burst out of your stomach, but those of us familiar with Pabst Blue Ribbon aren't fooled.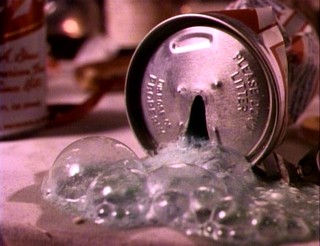 Again, I'm pretty sure that Pabst Blue Ribbon does this anyway.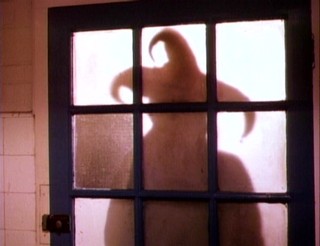 Another in a long line of silhouette shots...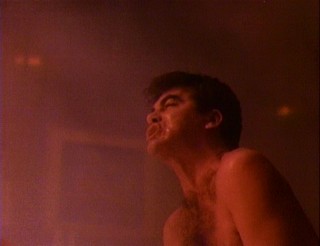 One of the odder kills happens when two characters, who know that they're locked in this building with a homicidal maniac, decide to take a time out and fuck. Oh, and she's actually cheating on her boyfriend (who I believe was attempting to fix up a riding lawnmower in an attempt to escape - don't ask). Marty electrocutes them both.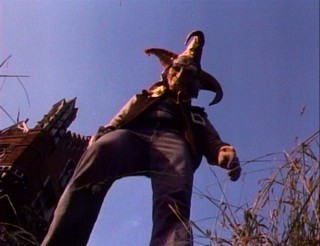 Again, the conclusion of the film happens in broad daylight, giving you your first really good look at the killer... It's a pretty cool costume for a killer.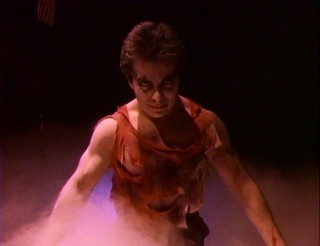 Look, it's the hulk! This is from the aforementioned crazy, almost nonsensical ending in which all the people who were killed come back as quasi-zombies or something.
Well, that wraps it up for this movie. I can see why it's become something of a cult hit, but it's not one of my favorites...

Sunday, October 11, 2009
6WH: Week 4 - Slasher Part Twos
Continuing the
Six Weeks of Halloween Horror Movie Marathon
, this week I take a look at sequels to slasher films...
It's the Gifts That I Hate (Robot Chicken)
The Simpsons: Treehouse of Horror VI: Nightmare on Evergreen Terrace (Sorry, can't find online vid)
A Nightmare on Elm Street Part 2: Freddy's Revenge: Like most sequels, this film is inferior to its predecessor, but I found it much better than I was expecting. What makes the movie work is that it's playing with variations on the theme instead of repeating the same stuff from the original film. In this movie, Freddy doesn't haunt the dreams of a group of teenagers, he focuses on one specific teen. Instead of murdering the teen in his sleep, Freddy possesses the teen and carries out his kills in the real world. This movie extends and twists Freddy's powers while retaining the brilliant inescapable nature of the original film. In that movie, you were afraid to sleep because Freddy might get you. In the sequel, you're afraid to sleep because Freddy might possess you and make you kill your friends. In some ways, this is an even more horrific idea and the film does its best to pull it off, but ultimately it's not as fresh or fun as the original. It has its moments though. The scene where Freddy climbs through our hero's stomach terrified me as a kid and I have to admit that it's still pretty effective. It's a valiant effort, and better than most sequels. **1/2





Slumber Party Massacre 2 (NSFW trailer)
Scream 2 (trailer)
Friday the 13th, Part 2 (trailer)
Sleepaway Camp II: Unhappy Campers: I was surprisingly taken with the first movie in this series, and in this sequel we find Angela alive and well, and after years of therapy, she returns to camp, this time as a counselor. As usual, the camp is populated with horny, foul-mouthed kids, horny, foul-mouthed counselors, one of the greatest mullets ever captured on film, and, of course, DEATH! This movie ends up being a lot different from its predecessor - it's silly and more self-aware. Most of the character names are taken from members of the Brat Pack and there are even nods to slasher icons Jason, Freddy and Leatherface. Angela is played by Pamela Springsteen (yes, Bruce's sister - no joke), and she plays the role with a campy glee. For a homicidal murderer, she's pretty likeable. In the end, the movie is a lot of fun, but it doesn't really have anywhere to go. The ending pales in comparison with the original film (which has one of the great horror movie endings ever), making this a worthwhile watch, but ultimately not one a great film. **1/2




Bruce Springsteen's Sister (seriously)



Halloween II (1981 - Trailer)
Horror Movie Big Brother (Robot Chicken)
Grindhouse: Don't (fake trailer)
Halloween II (2009): (Note, I actually watched this a while ago because for some reason the studios think that the perfect time to release a movie called Halloween is in August (of course!)) I actually liked Rob Zombie's remake of Halloween. The biggest problem I had with it, though, was that it was a remake of Halloween and thus demanded comparison to a film that is nearly perfect. Change a few character names, keep the killer in the mask he had when he left the mental facility, and replace the soundtrack, and you've got a decent throwback slasher movie. Not a classic or anything, but watcheable. Now, Zombie has made a sequel, and he's apparently stopped trying to make any sense at all... and that part of it is actually kinda awesome. This isn't a remake of the 1981 Halloween II (though, ironically, the best scene in Zombie's film takes place in a hospital), so Zombie has freed himself of any necessary structure there (the second half of the first film suffered because it needed to hit all the beats of the original). The iconic Halloween theme is no longer present (though the ending makes use of some other Halloween music). The mask is barely even recognizable anymore. The only thing that remains from the original franchise are the character names, and it's almost easy to pretend that this series isn't even related to the original movies. The problem is with the execution. Zombie seems to have adopted the quick-edit, shaky-cam style... and let's just say that Zombie is no Paul Greengrass. The action in this film is nigh incomprehensible. There's no build up to the kills either - they are all so disconnected and pointless that no tension is ever established. There is some limited success at the beginning of the film at the hospital, but it devolves pretty steadily from there. Storywise, we get a lot of weird shit, and that part I like. Myers is hallucinating a lot, seeing visions of his mother and a white horse (!?) Symbolism is abound. Dr. Loomis makes a few appearances, and boy is he a douchebag. To be honest, I'm not even sure why he's in this movie, as he serves no real purpose (but his scenes, including one that features a funny cameo, are kinda fun to watch). Laurie Strode does find out that she is Myers' sister (this was technically from the original series, but Zombie had sorta established it in his first movie). The town of Haddonfield seems to have changed considerably in that it's a more rural area now, but whatever. So I'm conflicted about this movie. I like some of the ideas (even the kooky ending), but the execution, especially of the action, is way off. It's a hard movie to recommend, but if you like crazy imagery, this movie has a bunch of that. *1/2
Incidentally, why is it so hard to find Simpsons Treehouse of Horror shorts online these days? Get with the program Fox! I have most of them on DVD, but it would be nice to share, right? Anyway, that's all for now. More on Wednesday.

Wednesday, October 07, 2009
18½ Philadelphia Film Festival
I was pleasantly surprised to learn that Philly is having another festival in the fall. Traditionally, the festival is held in the Spring (and I've attended for the past few years), so I'm not sure if this fall festival will be a permanent change or simply an addendum to the existing festival. Either way, it's an interesting idea and would allow Philadelphia to play films that premiered at other, larger festivals like Cannes, Toronto, and Venice. This year's fall festival is relatively small: 5 days, 37 films. That being said, a number of them caught my eye (alas, only a couple probably qualify as horror movies and are thus suitable for my
6 weeks of Halloween
marathon). Amazingly enough, four of my choices fall on one day and are not conflicting, so I'll probably end up seeing more of these fall films than I did in the Spring festival. Here's my schedule:
I'm excited, even if I wish there were more horror options available...

Sunday, October 04, 2009
6WH: Week 3 - Now Playing
For the last couple of years, I've strangely not seen very many horror movies in the theater. Part of the issue is that most of them don't come out in the Halloween corridor, which makes it somewhat pointless. It seems that the
Saw
franchise has cornered the market on the Halloween season and studios don't want to risk challenging it for some reason. That being said, I've seen several horror films in the theater lately, and I've really enjoyed a couple of them...
That's all for now. Next up... probably some more slashers.

Thursday, October 01, 2009
Shocktober
Now that we've entered October proper, it seems that some other folks are jumping on the Halloween season bandwagon with those of us who started out a few weeks early (which consists of, uh,
me
and
Kernunrex
). Here's a few other folks celebrating the season:
Stacie Ponder over at Final Girl has dubbed the month SHOCKTOBER and has vowed to watch and review a movie every day for the duration of the month (that post also contains a bunch of links to other folks celebrating the season).
Widge & friends over at NeedCoffee have begun their annual 32 days of Halloween, always an entertaining venture.
Brian eschews the whole seasonal thing and just watches a horror movie a day, all year long. Now that's dedication.
I'm sure there are lots others, but that's all for now. Go forth, and be scared.

« September 2009 | Main | November 2009 »